At Pacific Theatre until February 14, 2016
604-731-5518/pacifictheatre.org
Posted January 30, 2016
If the wages of sin are death, the wages of sleeping with someone else's husband are arguably worse.
In Common Grace, written by Shauna Johannesen and enjoying its world premiere at Pacific Theatre, an extramarital affair eclipses – somewhat unbelievably – the very recent death of Jack, Carol's husband, and the father of Colleen, Alanna and Miriam. With Jack's body barely in the ground, all hell breaks loose at the reception back at the family home when the affair between one of the girls and Mark – married and father of two – is revealed. While we imagine the reception going on in the adjacent living room, Miriam wades in with a heavy holier-than-thou attitude; Alanna, ever meek and conciliatory, retreats; Carol shows her disgust. Colleen drowns in guilt. Fur flies.
Surely, under the circumstances, this clutch of women could keep their hostility – evident from the moment Colleen arrives back home after some months away – under wraps. Miriam (Julie Lynn Mortensen) snipes at Colleen (playwright Johannesen): "I hope you have something appropriate to wear". Miriam dismisses their just-widowed mother, "She's a nutcase". Well, sure, she's just been widowed. Colleen bitches to Alanna (Cara Cunningham), referring to Miriam, "She's a fucking bulldozer." What are they? Teenagers?
Because Pastor Dan (Carl Kennedy) is frequently on the scene (and indeed the back door seems to admit more visitors than Rogers Arena on hockey night), one assumes this is a Christian household. But there is very little charity in this home.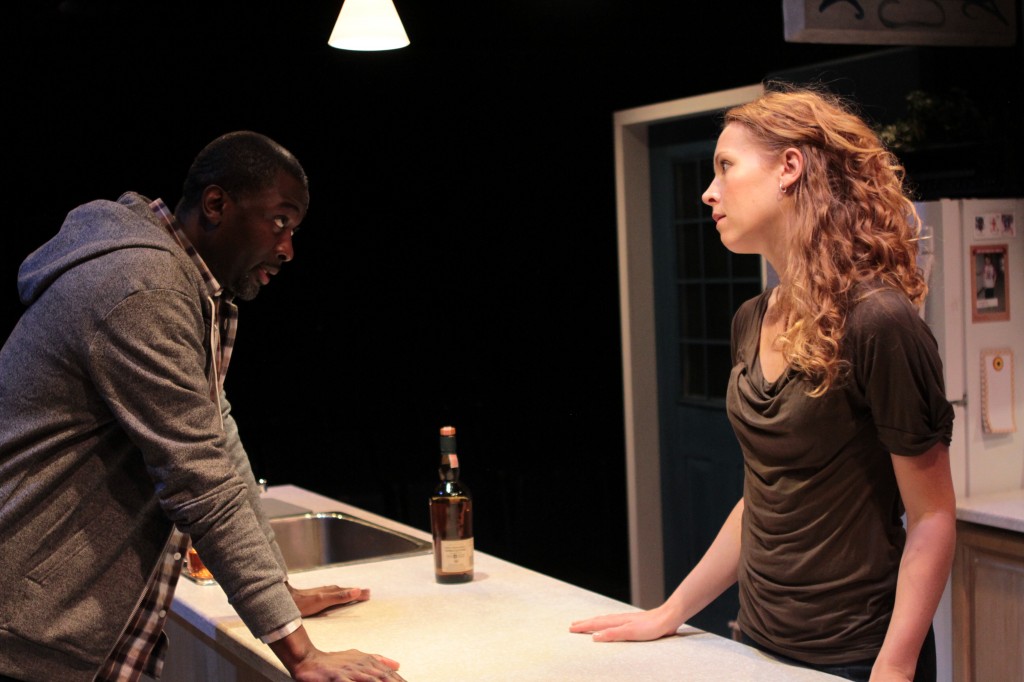 For many of us, infidelity isn't a sin; it's usually just a big mistake so the stakes simply aren't that high. Perhaps if Jack hadn't been ill, Carol, Miriam, Colleen and Alanna might have given each other more support. But the girls are grownups and Colleen's attack on her mother is adolescent; Carol has had enough on her plate with Jack dying of cancer. The women do, eventually, come together but there's a lot of nastiness before they bury the hatchet.
Common Grace is a slice of life drama complete with a kitchen sink. There's laughter and pain – more pain than laughter and, on occasion, the levity is misplaced however welcome it is.
Directed by Ron Reed on Carolyn Rapanos's realistic set, the performances, however, are strong and committed. While there seems, at first, little chemistry between Colleen and Mark (Robert Garry Haacke), by the end of the play the sexual attraction between them is palpable. Desire is written all over Johannesen, as Colleen. Haacke, on the other hand, shows an immaturity that suggests Mark isn't worth the heartache.
Mortensen takes Miriam through a huge transformation following her character's rather strange confession. Once she's got that off her chest, Miriam is much more likeable.
Kerri Norris's Carol is a salt-of-the-earth mother and Cunningham's Alanna endears herself to us with her sweetness tinged with sardonic wit.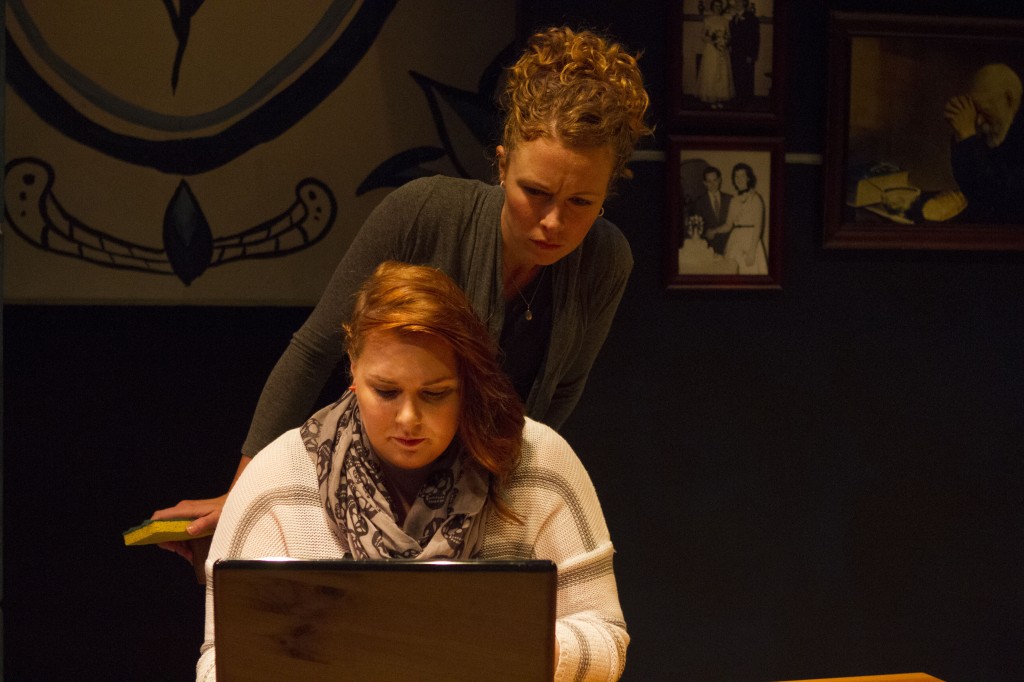 Rebecca De Boer makes a furiously explosive Abby although it's hard to believe Mark, under the circumstances, could stand by while his wife makes such a scene. Abby comes around eventually and De Boer elicits more sympathy for her character than for anyone else in Common Grace.
Nicest character in this play? Pastor Dan. Calm, soft-spoken Kennedy is a sea of tranquility in this hundred minutes of strife that, blessedly, ends with an outpouring of grace. As each of the characters comes to terms with the others, so do we. They are frail. They are flawed. And they rise above it.
Common Grace, in the works for about three years, is produced as part of Pacific Theatre's Working With Playwrights Project. As always, Ron Reed and Pacific Theatre deserve credit for the part they play in the development of new plays and playwrights.