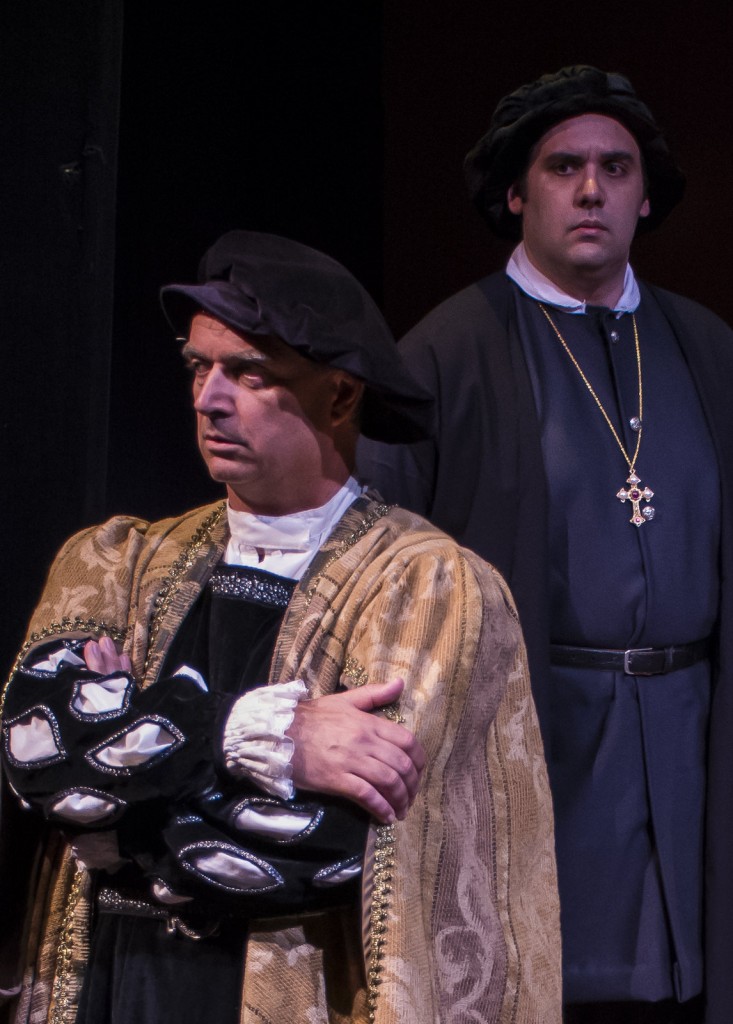 At Jericho Arts Centre until September 27, 2015
604-224-8007/unitedplayers.com
Posted September 5, 2015
The titular 'man for all seasons' is Sir Thomas More and the description comes from More's contemporary, Robert Whittington, who described the 16th century Chancellor of England as, "a man of angel's wit and singular learning… a man of marvelous mirth and pastimes, and sometime of sad gravity. A man for all seasons."
More has come down through the centuries as a man of conscience, of incorruptible integrity, who preferred death to recanting his objection to Henry VIII's defiance of the authority of the Pope. Henry, desperate for a male heir, was unsuccessful in persuading the Pope to annul his marriage to Catherine of Aragon so he could marry Anne Boleyn. More's subsequent refusal to sign the Succession to the Crown Act 1534 cost him his head.
In this United Players' production directed by William B. Davis, Graham Bullen makes a highly sympathetic Sir Thomas More: a loving family man, loyal friend, witty and intelligent and above all, principled. Bullen has the physical and intellectual presence to keep us engaged with his character throughout Robert Bolt's play that premiered on the stage in London in 1960. Bullen's portrayal is of a thoroughly honorable man whom we see as unwilling – even unable – to compromise his principles. "I am my conscience," he fervently declares.
But perhaps the more interesting character in this play is Thomas Cromwell, chief minister to Henry VIII from 1532-1540. Is he simply vindictive and evil in his persecution of Sir Thomas or, aware of the fragility of the monarchy and the commonwealth, does he have the country's security at heart? Was helping Henry get what he wanted a necessity for political stability?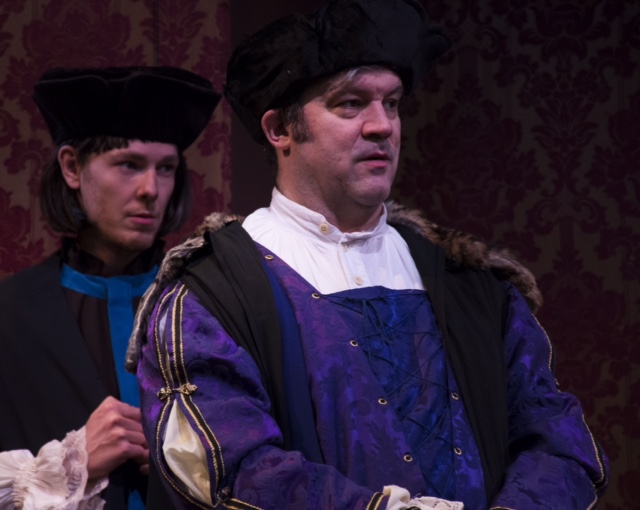 James Gill makes a very interesting, very complicated Cromwell, leaving the door open to speculate on Cromwell's motives. Nasty, certainly. But – unconsciously perhaps – Cromwell ushered in the eventual erosion of the power of the monarchy and the subsequent authority of Parliament.
The play is framed by a narrator (Douglas Abel), which although it offers history through the eyes of the common man, feels preciously contrived at times. His advice, however, is good: "To keep alive, stay out of trouble."
Keith Martin Gordey makes a strong, likeable but ultimately treacherous Duke of Norfolk; Sarah Arnold – looking like something straight out of an Old Masters' painting – is outstanding as More's outspoken wife Sarah. Chris Walters, Angela Shaw, John Harris, Sheldon Landry and Jonathan MacDonald complete the cast.
John R. Taylor's set design is vast, handsome and very masculine with stairs and various playing areas all subtlety lit by Randy Poulis. Costumes by Catherine E. Carr are a mixed bag of exceptionally fine period gowns, capes and hats (by milliner Frances Herzer) and some that are simply adequate: budget limitations are apparent.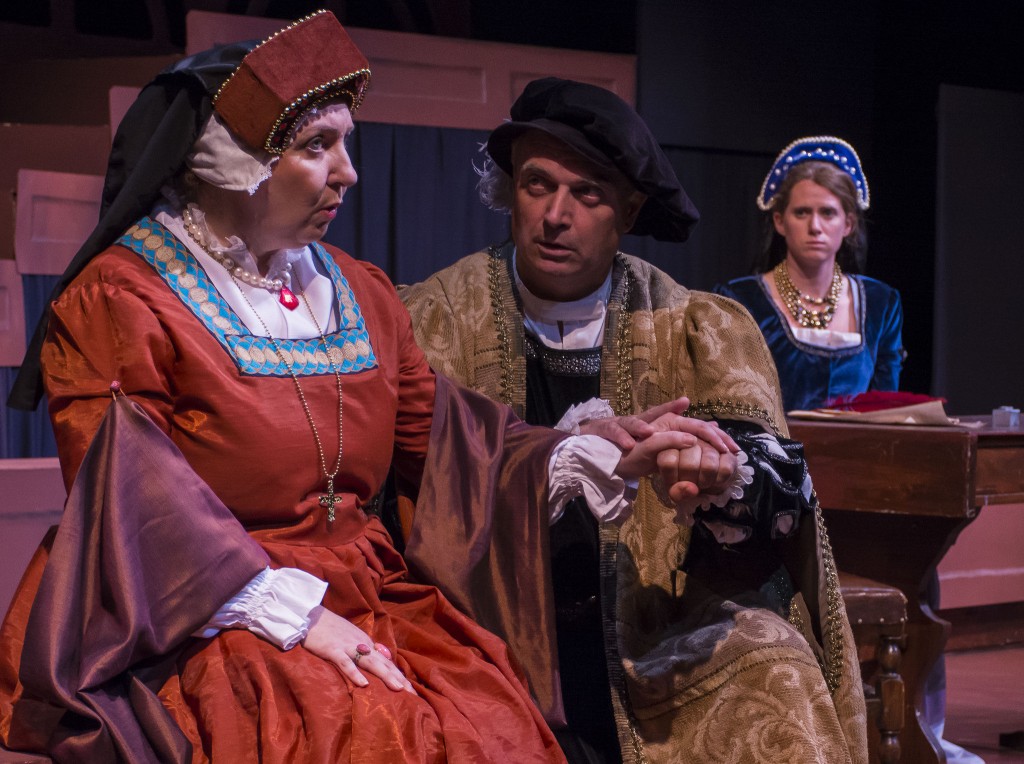 For this production United Players is proud to present an original score by John Mills-Cockell. While I appreciated the music, there are definitely times when it's intrusive and shows, once again, the influence of film on live theatre. This is a terrific script; it can be trusted. Don't cue the violins. And definitely don't undercut moments of tremendous intensity with music.
United Players has in its ranks a very strong trio: Graham Bullen, Keith Martin Gordey and James Gill. I especially enjoyed Gill's performance as  More's wily persecutor. Thomas Cromwell was eventually executed, too, but Henry VIII later regretted this, saying that the charges against Cromwell had been trumped up  and on the strength of those false accusations, he had put to death the most faithful servant he ever had.