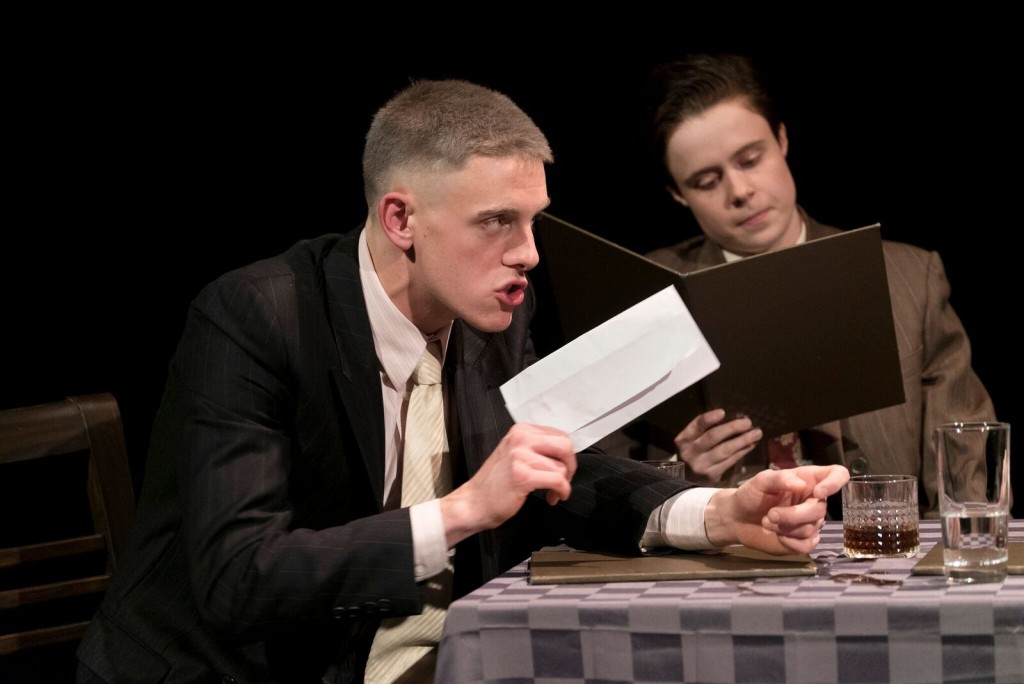 At Studio 58 until October 16, 2016
604-684-2787/ticketstonight.ca
Posted October 7, 2016
The Studio 58 cast of Angels in America Part One: Millennium Approaches aren't old enough to have witnessed first-hand the devastation that was AIDS in the 80s and 90s. Theatre communities were hit particularly hard; Vancouver lost, amongst many others, Larry Lillo, much-loved artistic director at The Playhouse, and his partner, superb actor John Moffat. It was a terrifying time of paranoia, sickness and death. Fear, like a thick fog, crept into all the corners.
Today, pharmaceutical cocktails keep those who are HIV positive alive and no one talks about AIDS much anymore – at least not here in the Western world.
But under the direction of Rachel Peake, these young actors capture that dreadful period with skill, bravery and understanding that belies their youth. There are times we forget that lawyer Roy M. Cohn, a major character in Tony Kushner's epic play in two parts, was in his late fifties when he died of complications arising from AIDS and is here portrayed by twenty-something Conor Stinson O'Gorman. Gaunt and hollow-eyed, O'Gorman completely finds the essential Cohn who, to avoid the disgrace of being called a homosexual, claimed he was dying of "liver cancer". Roger Stone, a Republic strategist of the time, said of Cohn, "Roy was not gay. He was a man who liked having sex with men." Such was the stigma against homosexuality at the time.
Angels in America, written in 1993, is not only a window on late 20th century America views on homosexuality, AIDS and the politics of the period but it's a theatrical fantasy with ghosts and angels woven into the story of gay lovers Prior Walter (Julien Galipeau) and Louis Ironson (Brandon Bagg). When Louis discovers Prior has AIDS, he abandons him and then cannot live with the guilt. He seeks out punishment and gets it at the hands of a stranger in a park: violent anal sex. It's graphic and savage.
In another narrative thread, Joe Pitt (Mason Temple) refuses to abandon his clinically depressed wife Harper (Elizabeth Barrett) and refuses – good Mormon that he is – to admit his homosexuality.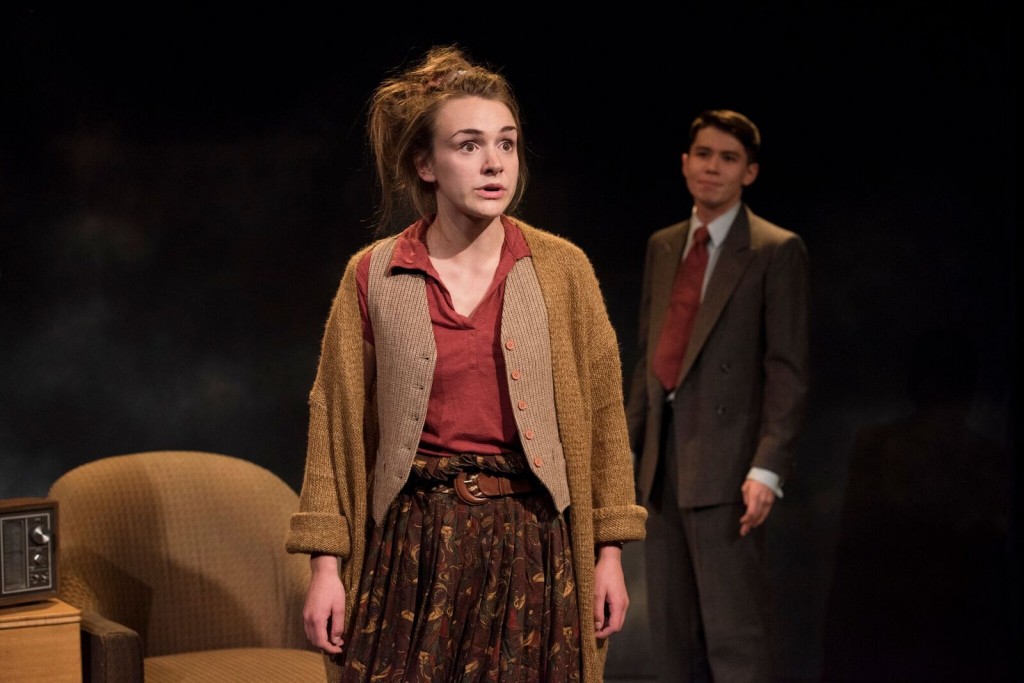 Abandoned by the god of the Christians and the Jews, these characters are adrift in a miasma of illness both physical and moral.
Drew Facey's set is deceptively simple: two large, curved panels that are easily moved into various configurations. Director Peake uses performers and techies (looking like malevolent spirits) to whisk the panels around. Here, a long-fingered hand creeps around the panel edge or there, a slithering body pushes the panel into place then quickly slinks off into the wings.
As well as the outstanding performance by O'Gorman, Elizabeth Barrett's portrayal of unhappy Harper Pitt is heart wrenching as is Galipeau's painful downward spiral into dementia.
No one who has ever seen Angels in America will forget the closing scene: as theatrical spectacles go, it doesn't get much bigger. Director Peake, costume designer Amy McDougall, sound designer Malcolm Dow, lighting designer Jeff Harrison and set designer Drew Facey join forces to blow the place wide open.
Sprawling, epic and grandly theatrical, stand-alone Angels in America Part One: Millennium Approaches defies description. Three hours fly by. Theatre writ large.