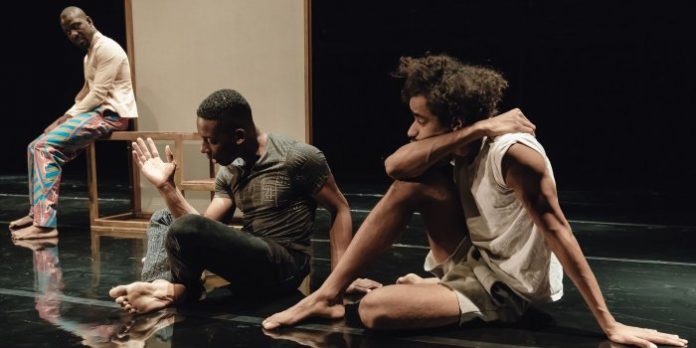 At The Cultch until January 20, 2018
Tickets from $22 at tickets.thecultch.com or 604-251-1363
Black Boys and Hot Brown Honey (on stage now at the York Theatre) make an interesting pair of bookends. Hot Brown Honey, coming out of Briefs Factory (Australia), deals with the problems indigenous women have on top of the equality/inequality issues they share with all women. Women of colour suffer racial intolerance and stereotyping that colonization worldwide leaves in its wake. What do these six rowdy women from Down Under suggest? Make noise. Lots of it. And they do. It's a rowdy, raucous, defiant and ultimately joyful feminist call to arms with an indigenous twist.
Black Boys, coming out of Toronto's preeminent queer theatre, Buddies in Bad Times, features three male gay performers of colour. But if there's a stereotype of a gay black man these guys defy stereotyping; they are as different from each other as they are from the rest of us. That's the point and these are their very personal stories.
Tawiah Ben-Eben M'Carthy born in Ghana, lives in Toronto. Thomas Olajide is black but born in Canada. Stephen Jackman-Torkoff is of mixed race, raised in a white, Canadian foster home.
Like Hot Brown Honey, Black Boys is not a play in the traditional sense. Indeed, it breaks down entirely – from a theatrical perspective – when the three guys sit down and simply talk to each other, debate and argue. It gets physical, personal and political. Is Jackman-Torkoff, for example, being politically incorrect when he sings Amazing Grace, written by the white, former slave trader and Anglican clergyman, John Newton?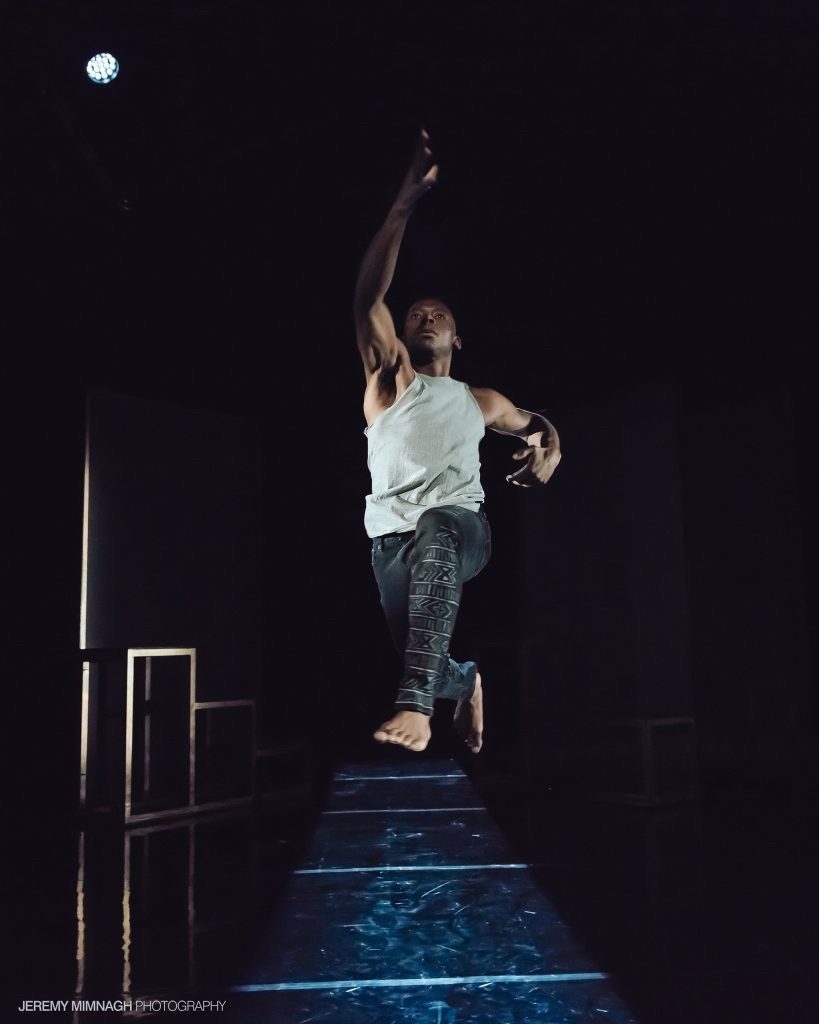 Dance sequences throughout, choreographed by Virgilia Griffith, are fantastic and individualized but didn't – for me – enhance my understanding of these three characters. They are just great to watch – especially Olajide who, incidentally, won Stratford Festival's Peter Donaldson Award for Great Promise in Shakespeare and the Classics. He's a quiet, powerful performer with tremendous gravitas as opposed to Jackman-Torkoff who revels in his playfulness. M'Carthy's performance falls somewhere between those two poles.
As a heterosexual white woman I had a hard time getting into Black Boys. It begins well with the three characters individually dressing and preparing for a night out, a night they flippantly agree, "is going to be a spiritual experience". M'Carthy wears jazzy colourfully patterned trousers; Olajide wears jeans and a body-revealing t-shirt; Jackman-Torkoff is wearing some sort of dress, maybe a feather boa and a hat? Of the three, he is flamboyantly, cross-dressingly gay and is soon completely naked. "Too soon?" he asks us. "Too soon in the show?" Completely comfortable in his skin, he handles his genitals and asks them, "What are you doing on my body?"
But Black Boys doesn't quite hang together and by the end of the 95-minute, uninterrupted performance, it loses focus. If the point is that all gay black men are unique, the point is made early.
Created by Jackman-Torkoff, Thomas Olajide, Tawiah Ben-Eben M'Carthy and Virgilia Griffith and co-presented by The Cultch and Zee Zee Theatre, the show is brave. Some of it is very funny although much went over my head not being male, black or gay.
The opening night audience, however, was wildly enthusiastic – a tribute, doubtless, to the openness, honesty and courage of the performers.