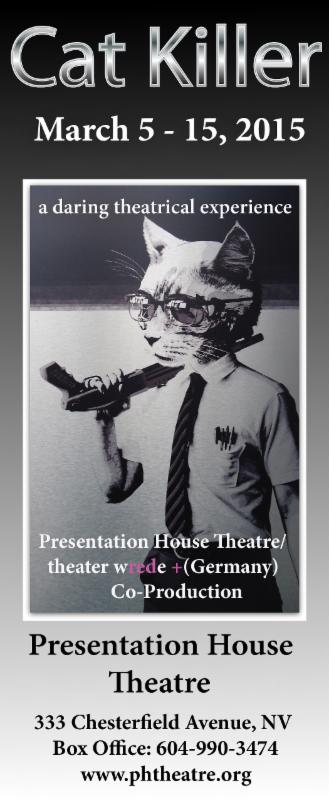 At Presentation House until March 15, 2015
604-990-3474/phtheatre.org
Posted March 8, 2015
As you may have assumed, I'm not a video gamer. Plain old reality is hard enough to deal with; virtual reality scares the wits out of me. And the bewildering array of aggressively marketed 'iThings' seems to me a technological iCancer, invading our private lives and keeping the natural world at a distance. Who, then, will protect the planet?
But if theatres need to encourage younger audiences – and they do, Cat Killer might be one way to reel them in.
Inspired by the mysterious disappearance of over four hundred cats in Ottawa in the early 1990s, Cat Killer is one of the most ambitious and innovative productions undertaken by Presentation House. The background to this 'video-walk theatre' is almost as interesting as the piece itself: Presentation House artistic director (and co-director of Cat Killer) heard about the feline mystery twenty years ago from a relative and the story stuck in his head. Fifteen years later, after connecting with Winfried Wrede of Germany's theater wrede+, Selody and Wrede began working on Cat Killer. Co-director Wrede had already been exploring video-walk theatre and the cat-killing story seemed perfect for this kind of treatment. Cat Killer premiered in Germany in 2013 and was so successful, it was remounted in 2014. Raves included, "100 times better than normal theatre."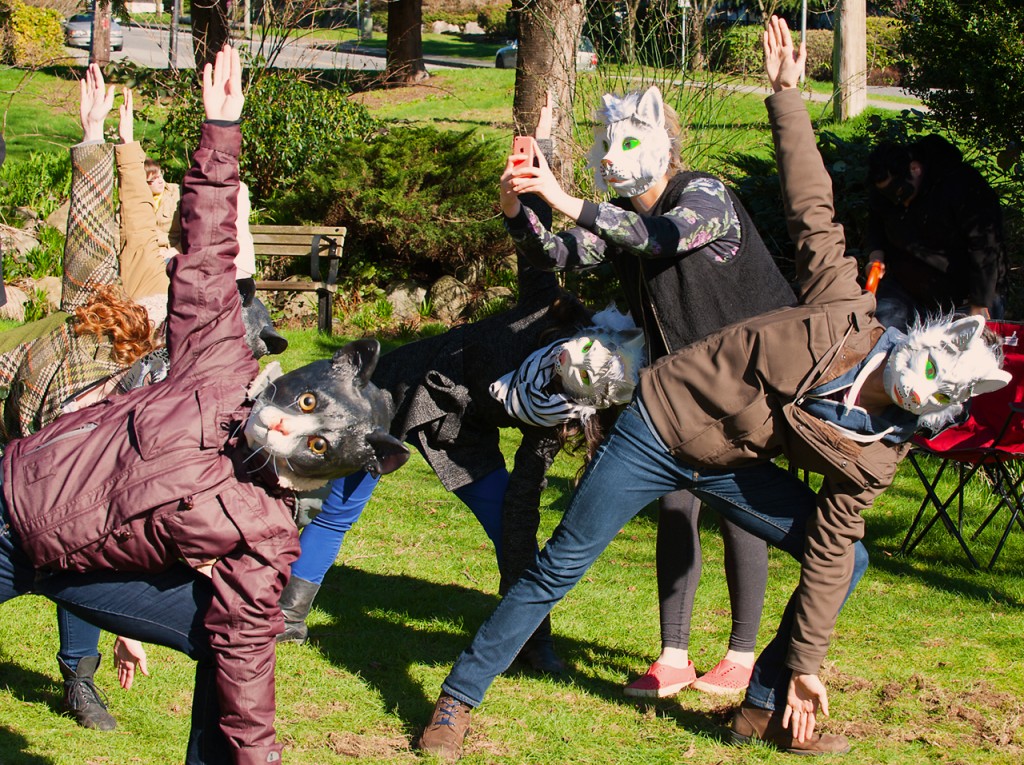 It's definitely trippy. Viewers, each issued headphones and an iPod, enter in groups of three every ten minutes or so, beginning at 6:30PM. The last admissions are at 8PM. These little groups of three are further divided and each viewer sets off alone. A program on the iPod, which you hold in front of you and watch continuously, directs you through the small rooms and hallways (even the men's washroom) of Presentation House; if the video indicates you should move forward, left or right – that's what you do. I'm so out of this kind of game, I spent a good bit of time worrying if I was doing the right thing. Was I getting too close to the guy in front of me? Lagging behind? Fortunately, very unobtrusive 'guides' were there at the more difficult junctures to gently guide us. The unfortunate part is that, so intent was I on moving as the video instructed, I actually 'saw' – in reality as opposed to what was on the tiny screen – very, very little. My point, exactly. Call me a dinosaur but screen time not only takes away playtime, it takes away real time.
And so intent was I on the process and how cool it all was, I was never really engaged in the story: Teresa's cat has gone missing. Possibly stalking her is Lorne who just happens to be at all the scenes where mutilated cats have been discovered. Is he a psychopath? Or are the cat disappearances part of the National Research Council's research into psychopathy, headed by Teresa's father Dr. Haber, (a very scary Tom McBeath)? Or are the cats turning up in Asian restaurants?
Cat Killer doesn't have any answers but, frankly, I was too busy dealing with the iPod and going through the right doors at the right time to worry about it.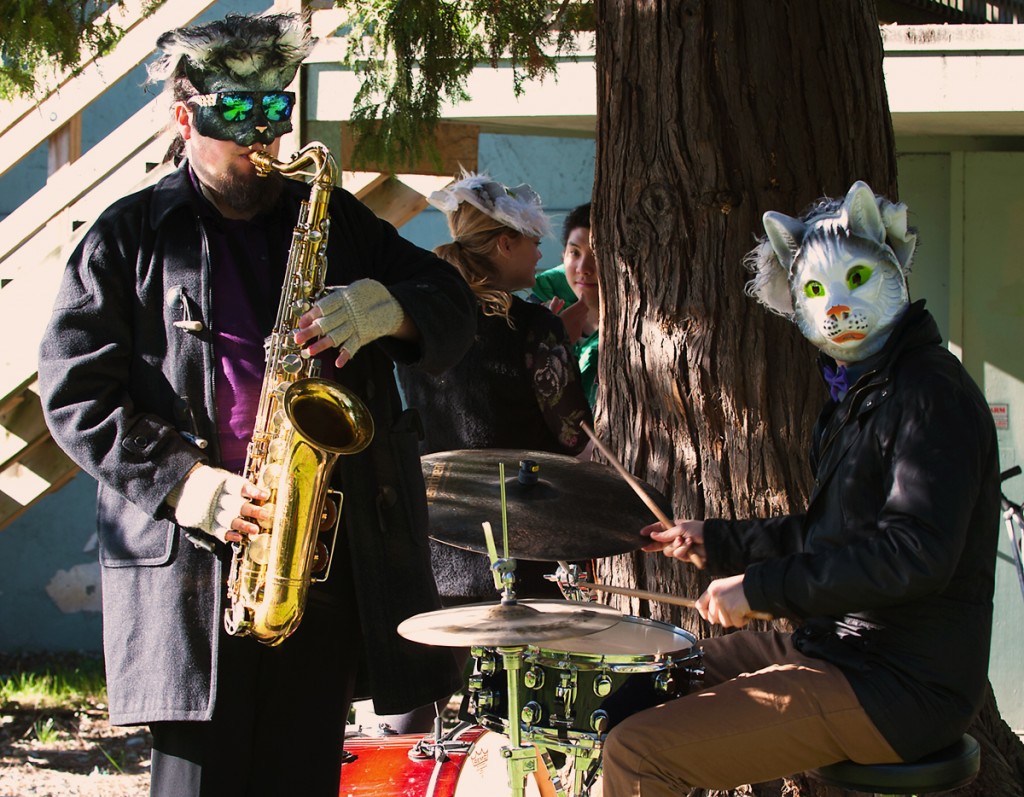 Video gamers, I suspect, would wish to be more interactive. Nothing we did affected the outcome but, frankly, I probably wouldn't have known how to follow instructions.
Selody worked with Capilano University's film and theatre programme on this project and the collaboration is mutually beneficial. The students are getting invaluable experience and Selody has at his disposal a couple of dozen fresh, young minds. Special kudos go to Karl-Heinz Stenz, head video editor, and Jon Anctil, video editor and recent Cap U grad with a Bachelor of Motion Picture Arts Degree (2012).
"100 times better than normal theatre"? You won't find a critic who'd agree but if young people and video gamers come to the show maybe – just maybe – they'll check out some 'normal' theatre and find it can be pretty exciting, too.