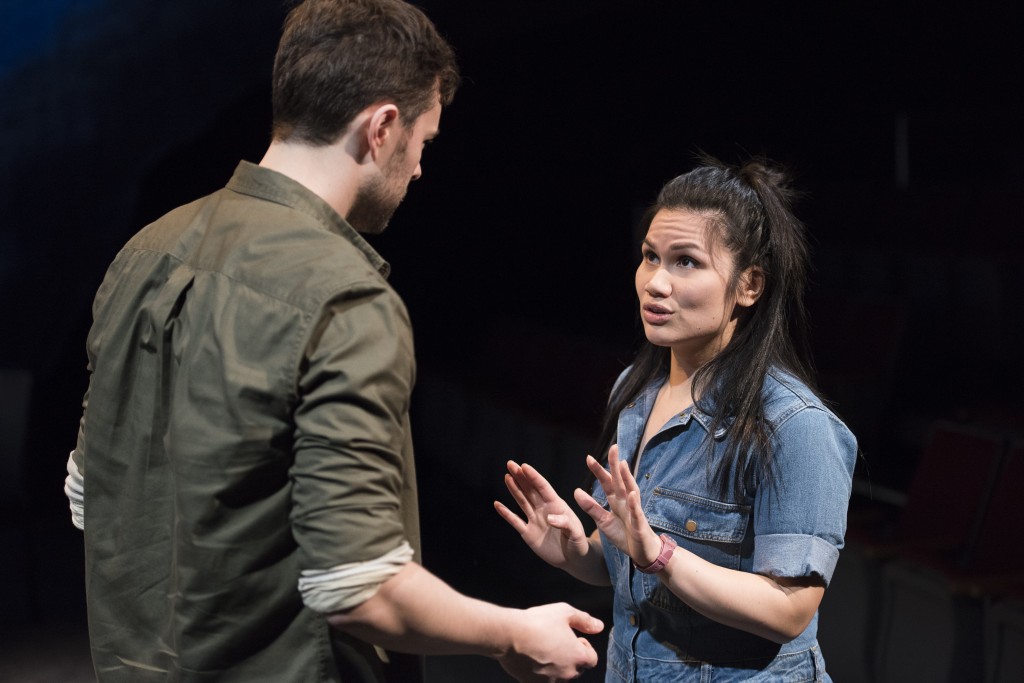 At The Firehall Arts Centre until April 23, 2016
604-689-0926/firehallartscentre.ca
Posted April 10, 2016
Who knew Canadian playwright George F. Walker had anything in common with Shakespeare? In all of Shakespeare's plays, the Fool is always the one who knows and understands everything. Who would ever suspect that Walker, who writes sharp, satirical, often wildly chaotic comedies, is in any way perpetuating a dramatic tradition?
The fool/truth-sayer in Dead Metaphor is Hank (Alec Willows) who's slowly losing his mind due to an inoperable cancerous brain tumour. Willows executes Hank's rants against religion ("bullshit"), politics ("bullshit") and war (worse than "bullshit") with gravel-voiced perfection. Willows seems to shrink physically in the course of the play but as he gets smaller Hank's outrage gets bigger until he almost self-destructs. This 'fool' voices Walker's well-known left-wing position, which, if you happen to be on the other side of the fence, you can discount because Hank is increasingly nuts.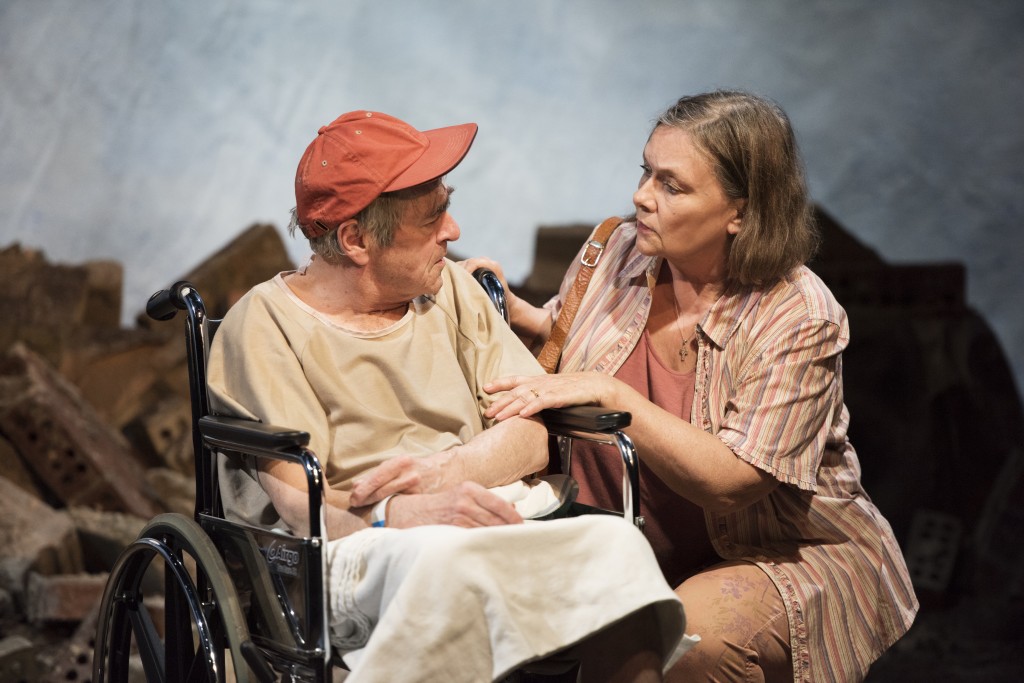 Hank's son Dean (Mike Gill), a sniper, has come back from Afghanistan where, as Hank puts it, "They really fucked you up, didn't they?" Dean's prospects for employment now that he's back in Canada are poor. When asked by employment counsellor Oliver (Jovanni Sy) what qualities potential employers should know about him, Dean replies, "Kills. My kills. Tell them about my kills. I'm efficient." Maybe Dean should freelance his skill, Oliver jokingly suggests.
'Freelance' is Walker's dead metaphor, defined by Google as "a figure of speech, which has lost the original imagery of its meaning due to extensive, repetitive, and popular usage". Historically, 'free lance' was an unattached knight who would, for money or glory, takes his lance into a joust; in short, a mercenary, a hired killer. Just the ticket, perhaps, for Dean.
Dean's pregnant wife/e-wife/wife again Jenny (Carmela Sison) sums up his skills: "You have no skills except shooting someone from a mile away." And now, with a baby on the way they need to make money. Guess how.
Meghan Gardiner is Oliver's wife Helen, a brittle, ball-busting politician who talks a good talk, not about what she actually believes but as Oliver tells her, what her constituents "expect her to believe." She's actually anti-abortion, anti-gay marriage and anti just about everything left of centre. And she's pro-war. Thinking a war vet might be an advantage to her campaign – especially if she can convince him to go back to Afghanistan – she hires Dean as her assistant.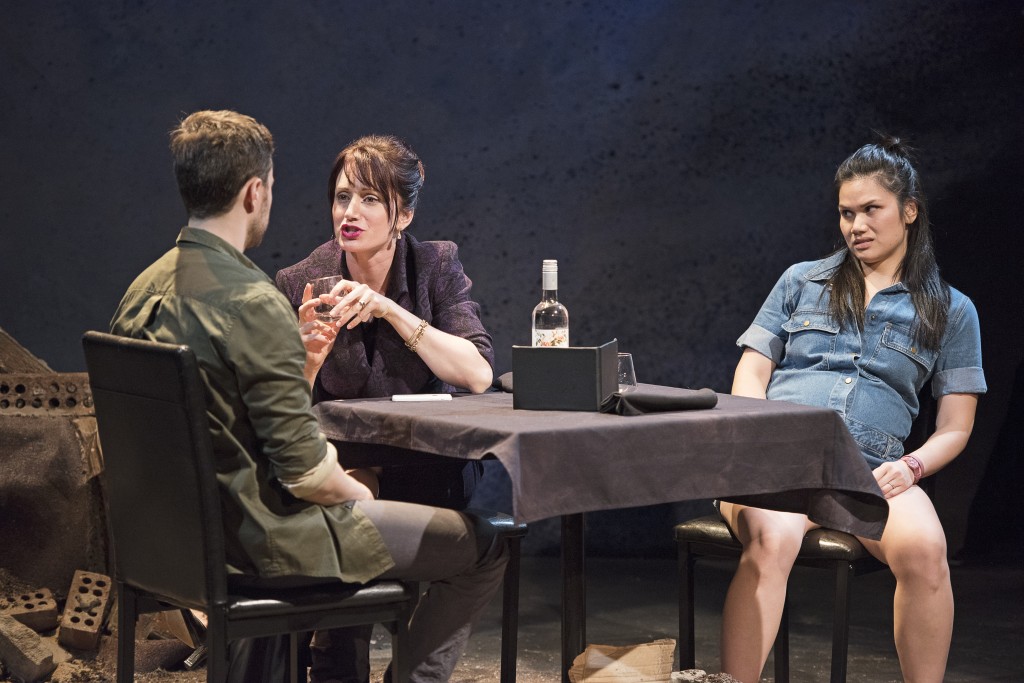 Chelsea Haberlin (also directing Gruesome Playground Injuries at Pacific Theatre) directs the cast on Lauchlin Johnston's very fine set: a circle of soil, a desk and chairs stage right, a table and chairs stage left, a low barricade of smashed rubble and concrete – all backgrounded by a glorious, floor-to-ceiling, elegantly curving blue sky and large sun/moon. Dead Metaphor opens with a spine-chilling special effect that raises everyone a foot in the air.
As in a lot of George F. Walker plays, Act 2 goes sideways. Oliver gets stupid/silly, Helen gets unbelievably nastier, Hank gets completely unruly, Hank's wife Frannie (Donna Spencer) starts talking to the audience and Dean and Jenny do the unthinkable. Dead Metaphor is an anti-war play cheekily subtitled, "A Killer Comedy". You will laugh. But it's quite possibly redemptive and so cleverly constructed that it's all too easy to miss Walker's message: war sucks.