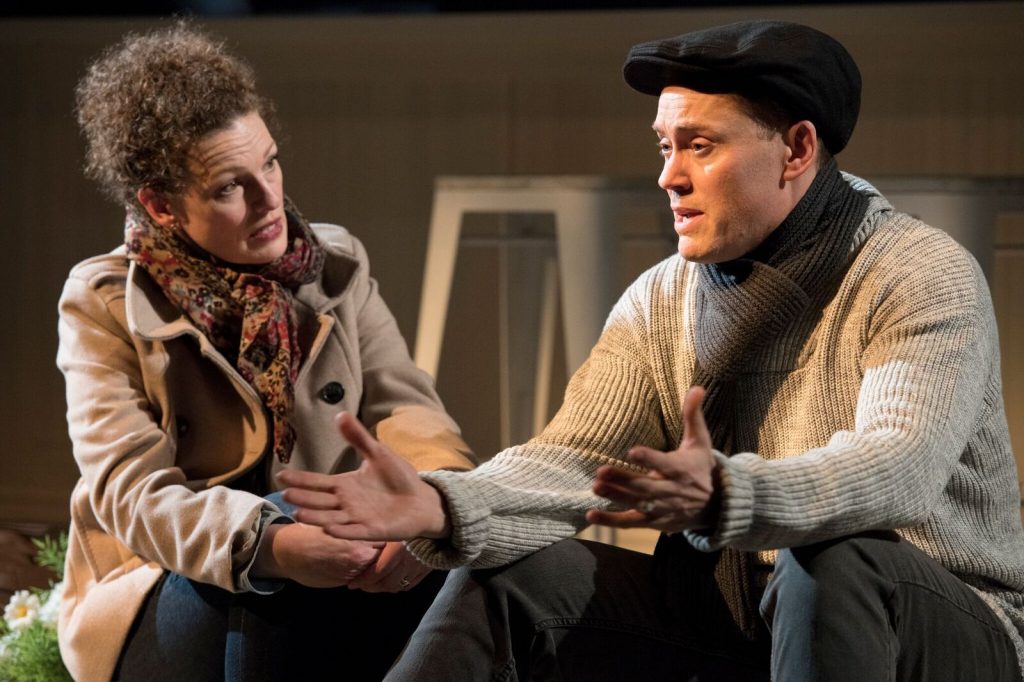 On the Goldcorp Stage at the BMO Theatre Centre until March 25, 2018
Tickets from $29 at artsclub.com/604-687-1644
Posted March 9, 2018
Despite the shroud of sadness mixed with disbelief that descended on John Mann (lead singer, Spirit of the West) and his wife Jill Daum (writer/actor, Mom's The Word) following John's diagnosis of early-onset Alzheimer's, Forget About Tomorrow (written by Daum) is not all doom and gloom. While love may not conquer all, it is what's getting them through these tough times. Love – and the sense of humour that Daum miraculously has not lost – keeps Forget About Tomorrow from dragging us all down.
Daum locates most of the humour in self-absorbed Lori (Colleen Wheeler) who offers Jane both useless and useful advice and who leavens the play with her kick-ass attitude and her perspective on marriage, fidelity and life in general. Wheeler can, and does, bring the house down with a simple, "God, no!"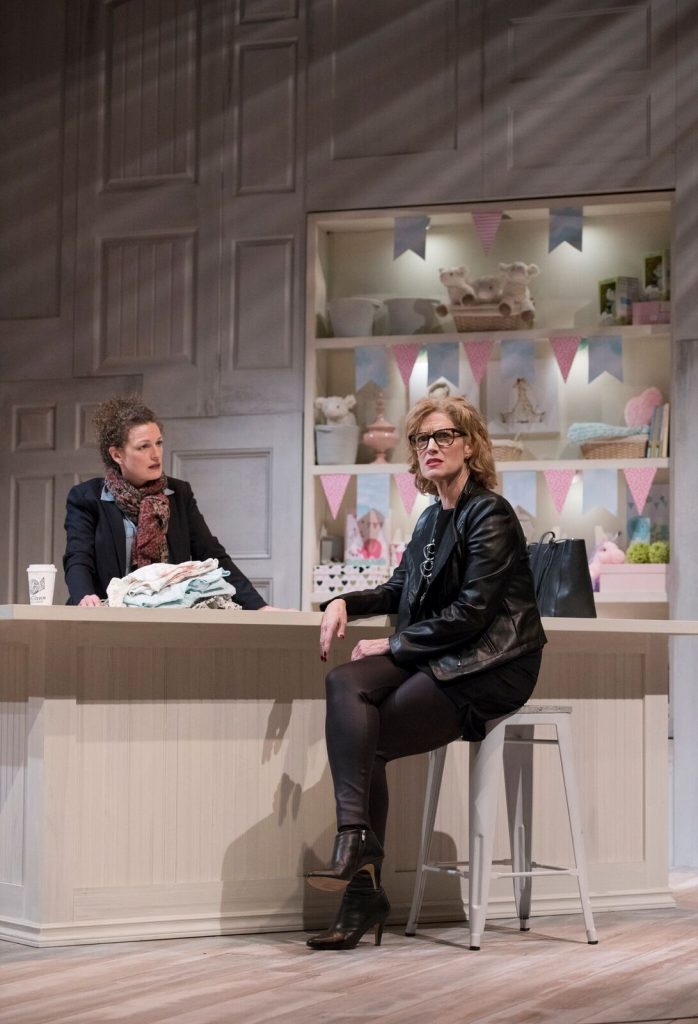 It's hard to know where autobiography begins and ends in Forget About Tomorrow; certainly the source material is extremely personal. For those who know Daum and Mann or who have been following their story in the media, Forget About Tomorrow leads to a lot of conjecture: fact or fiction? It's sometimes difficult – but absolutely necessary – to separate the characters and the play from Daum and Mann's real life.
Jennifer Lines, one of the most warm-hearted actors around, is Jane and Craig Erickson is Tom. We meet them just as Tom begins to suspect something is wrong: he has become forgetful and is losing interest in his practice as a therapist. Lines, as Jane, is short with him; later she is remorseful for her lack of patience. There are tears.
Perhaps we need to see more of Tom before Alzheimer's sets in because Erickson's Tom is solid, a good father, a good husband but not terribly charismatic. While Tom and Jane appear to be deeply in love, it's not easy to see why. That being said, Erickson manages Tom's slow decline with great sensitivity and subtlety.
Aren Okemaysim (Aaron) and Aleita Northey (Wynn) are Tom and Jane's two kids, now out of the nest and living on their own. Aaron is still asking Jane for money in spite of the fact that the family is now financially as well as emotionally strapped. Wynn whines about being away at school. Neither of them seems to have a grasp on just what Jane is coping with and how dire the situation is.
Hrothgar Mathews is Wayne, "that man" who tempts Jane into an infidelity despite her claim, "I'm not the kind of person who would ever have an affair." Wayne is, at the start, a funny, kind-hearted widower and is simply supportive of Jane whom he knows is going through hell. But he eventually gives Jane a piece of very good advice.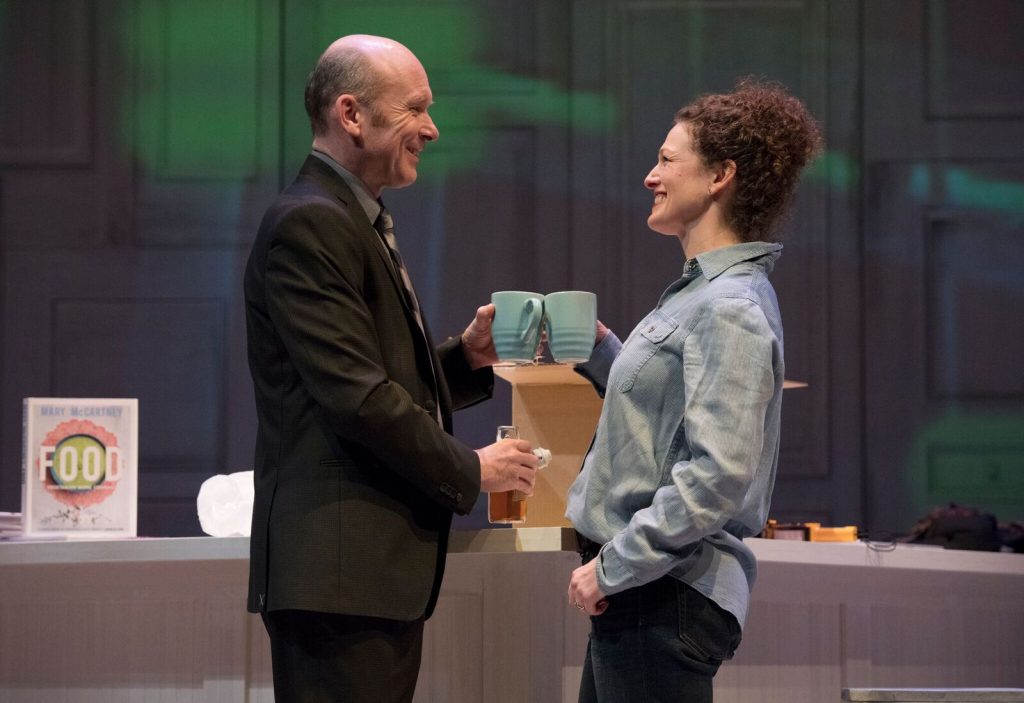 As Forget About Tomorrow progresses, it's increasingly heavy but the incomparable Wheeler, wearing some superchic outfits by Pam Johnson and stilettos, really lightens and brightens the play with her character's pithy comments on everything from happiness ("over-rated") to doctors ("shitty doctors always have room because their patients die.") And while Lori is unapologetically self-centred she has a way of saying what we all think: "A lot of assholes should get this [Alzheimer's], not Tom." Daum sets up a clever parallel between Lori and her much younger lover – with whom she gets bored – and Jane and Tom. Forget About Tomorrow is fundamentally a love story.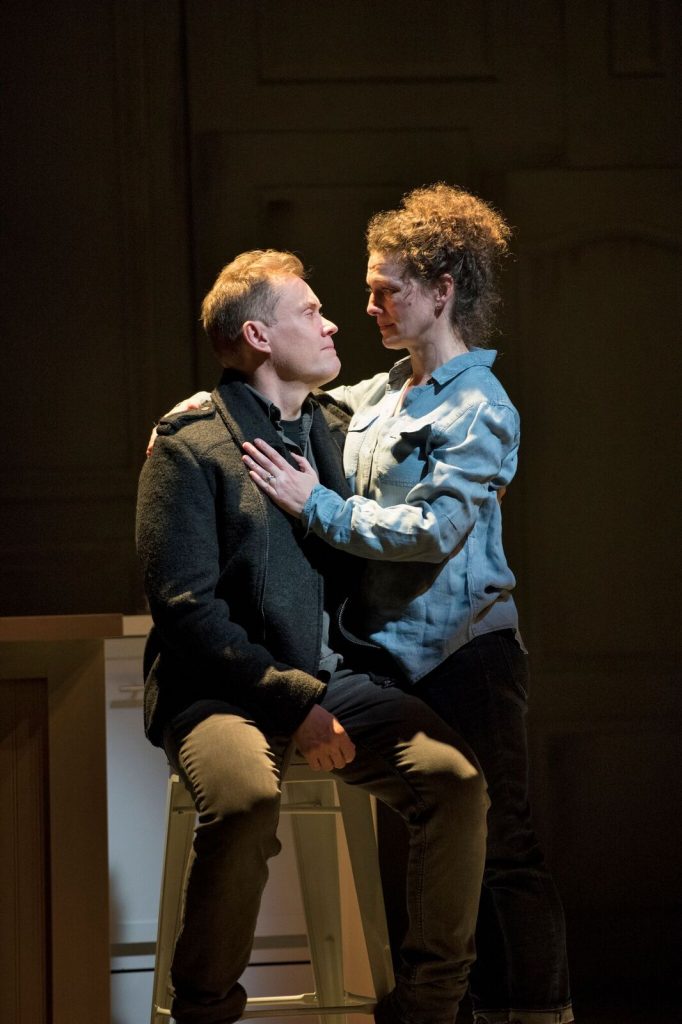 Co-produced by the Arts Club and the Belfry Theatre and directed by Michael Shamata on Pam Johnson's set – a white wall made up of various doors, an inset that reveals Lori's babywear shop and a huge screen on which we see Wynn and Aaron skyping their parents – the production is handsome and benefits from the intimacy of the Goldcorp stage.
Forget About Tomorrow might be a tearjerker for those who have a loved one with Alzheimer's but they may also be cheered by the courage with which Tom and Jane (and Mann and Daum) work through grief with grace and dignity.