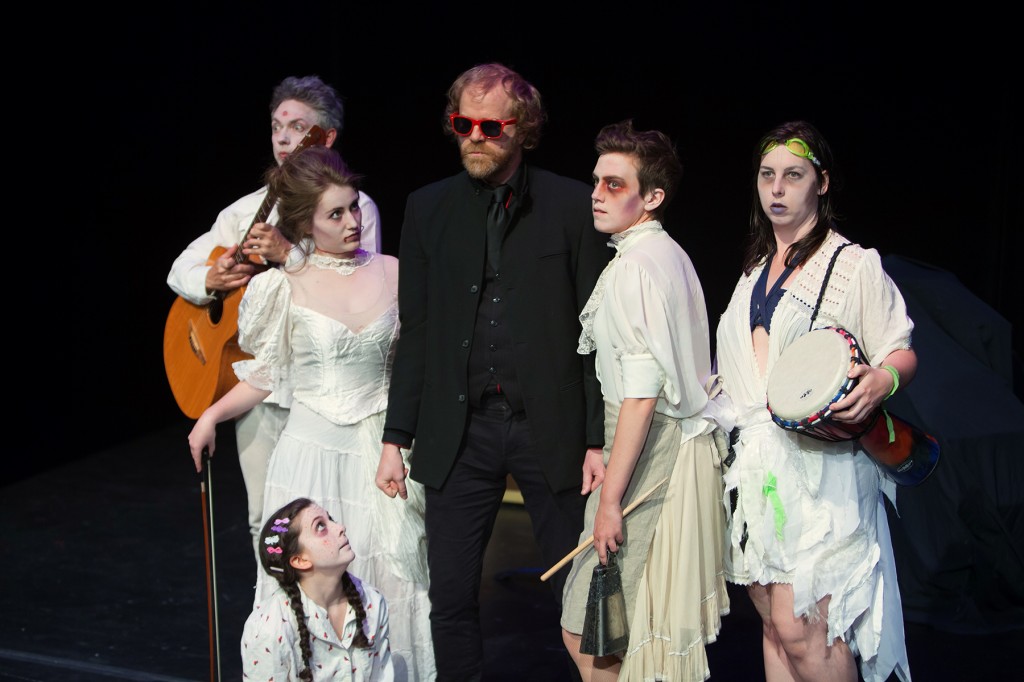 At The Cultch until May 24, 2015
tickets.thecultch.com
Posted May 22, 2015
Hell of A Girl, created by Jeff Gladstone, has one helluva girl in it and her name is Emma Slipp. She's not a tiny slip of a thing; she's bodacious, sexy and curvy – just the sort of woman a guy would go to hell and back for.
Gladstone loosely based Hell of a Girl on the Orpheus and Eurydice myth in which, you'll remember, Eurydice is bitten by a viper and ends up in Hades. Broken-hearted Orpheus grieves so inconsolably and plays his lyre so harmoniously that the King of the Underworld agrees to let Orpheus descend into Hell and retrieve Eurydice – on one condition: Orpheus must not look back to make sure she's following. And doesn't he just risk taking a peek?
Ryan Gladstone directs a cast of eleven – including his brother Jeff – all of whom play a total of eleven instruments in this sort of 'opera', sort of 'grand ol' opry', sort of 'Tom Waits-ian' show.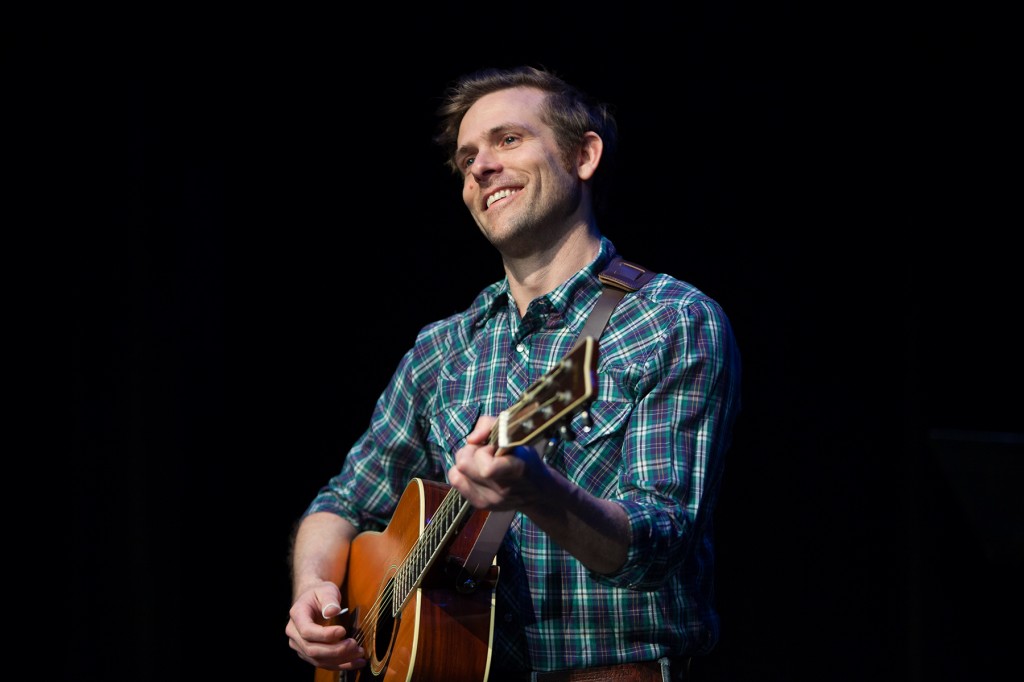 There are more than two dozen songs – and that's a few too many – in a terrific variety of styles. Gladstone's take on the story goes really sideways in some delightfully hilarious ways. Orpheus (played by Jeff Gladstone) is a wimpy guy while the King of the Underworld (John Murphy) is totally sexy. Given a choice, whom do you think Eurydice will want to hook up with? And who do you think takes over Hell? Uh-huh.
The rEvolver Theatre Festival, presented by Upintheair Theatre, is all about evolving theatre artists and evolving shows. While there are moments sublimely funny – "Euro-deech", says the King, quickly corrected by an eye-rolling Eurydice – and images so poetically wonderful –  "My love is a hurricane in your basement", Hell of A Girl feels like it's evolving. But it's worth evolution. There's promise in them thar hills.
The demon band – Todd Biffard, Catherine Fergusson, Thomas Jones, Sebastian Kroon, Demi Pederson, Cassandra Szabo and Claire Love Wilson – are white-faced, dark-eyed zombies dressed in white raggy getups ranging from an old wedding dress to white pjs.  The touch of dancer/choreographer Tara Cheyenne Friedenberg shows here as they shuffle and huddle, cringe and cavort at the bidding of the King.
Tallulah Winkelman is Persephone, the would-be Queen of Hades if only she'd have him. Winkelman has a great set of lungs and can really belt out a song.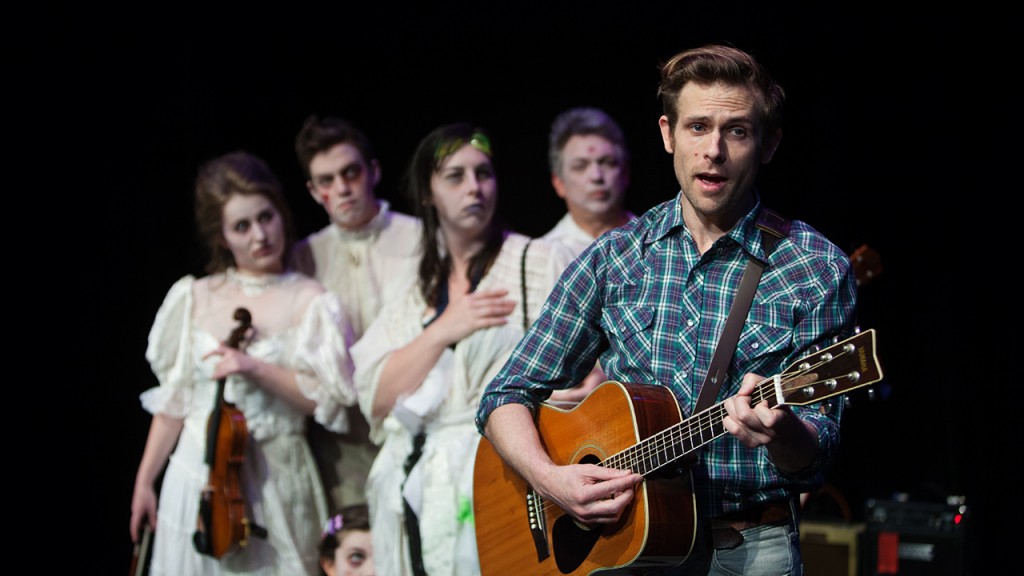 The stars of this show are undeniably Slipp and Murphy who's at his absolute best as a sexy swaggerer. Looking lean and not-exactly-mean in a black suit and black shirt, he gets the best lines and he does them so well. "Just because it's Hell, it doesn't mean it's all bad." "Plenty of me to go around, ladies". "I'll chew your eyeballs/shit them out/and put them back in your face."
Terrific images and some great lines, Hell of A Girl needs to lose a couple of songs, get some tightening and shortening and then it'll be fully evolved. Note to Jeff Gladstone: don't – in the process – lose Slipp and Murphy. They're hellishly good.