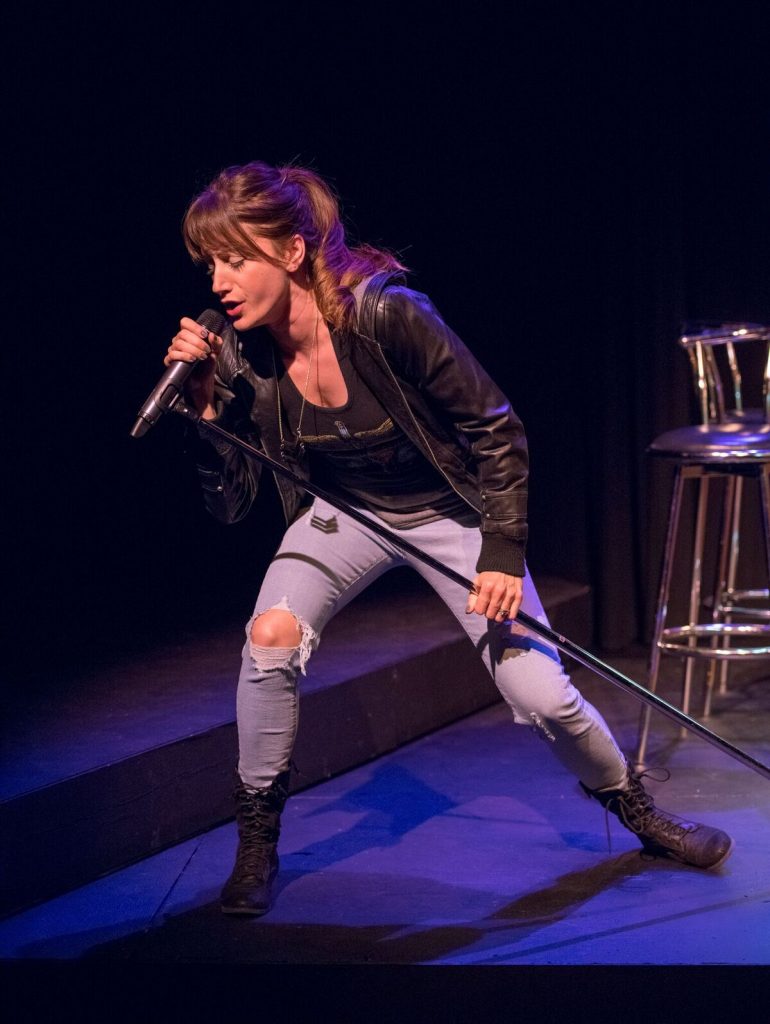 At Gateway Theatre until March 24, 2018
Tickets from $29 at gatewaytheatre.com/604-270-1812
SOLD OUT
Posted March 18, 2018
"I lost my husband" is most often met with condolences. Sure, maybe he got lost in the labyrinths of Metrotown or the automotive aisles of Canadian Tire but generally speaking, "I lost my husband" is sad news indeed.
Playwright Catherine Léger puts a completely new spin on the phrase and she has audiences at Gateway's Studio B laughing.
Despite its feminist approach – written into the mandate of Ruby Slippers Theatre (as well as producing contemporary Quebecois work in translation) – the very small 'm' message nevertheless crosses the gender barrier: freedom to find your voice. So what better place to start than in a karaoke bar where Léger sets the action.
Meghan Gardiner, as Evelyn, rocks the Gateway right off the top of the show with Evie's slightly drunken but fabulous rendition of Alannah Myles' 'Black Velvet'. In skintight leather pants and long hair flying, Gardiner belts out this musical tribute to Elvis Presley: it's hot and sexy and a dynamite intro to this Ruby Slippers' production (in association with Gateway Theatre). Translated from French by actor/writer/translator Leanna Brodie, who also translated the much-awarded Après Moi, it's eighty minutes of fun.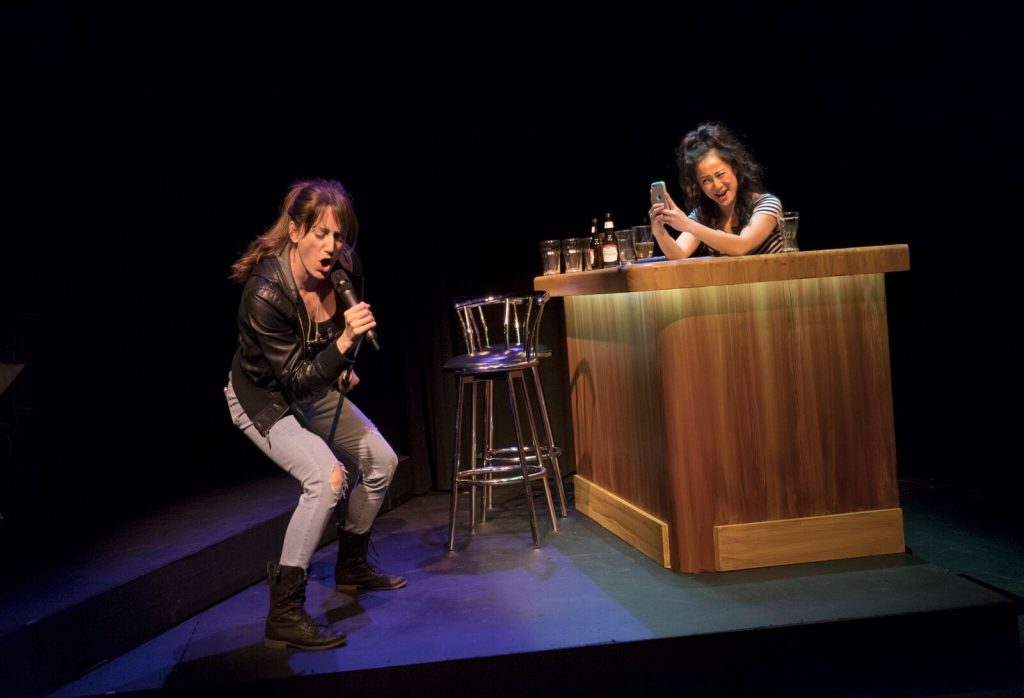 Mostly, though, it's a vehicle for the actor playing Evelyn and Gardiner fills those shoes and then some. Her Evelyn is beautiful, funny, street-smart, mouthy and she's probably hanging around the karaoke bar because her second husband, whom she stole from some other woman, isn't quite doing it for her anymore. We never see him but we discover he's mid-fifties, owns a BMW dealership and came into the marriage with William (Curtis Tweedie), a college-age, dope-smoking son who is turned on by his step-mom Evelyn. (Some fun is made of this if you're into pillow-concealed erections.) Tweedie does an admirable job of a kid who's probably going to extend his 'gap year' indefinitely.
William's dope dealer is Steve The Dealer. Hoodied Raugi Yu takes this small role and really runs with it; he gets some of the best lines and delivers them as if they're coming out of a fog: slowly, deliberately and completely deadpan.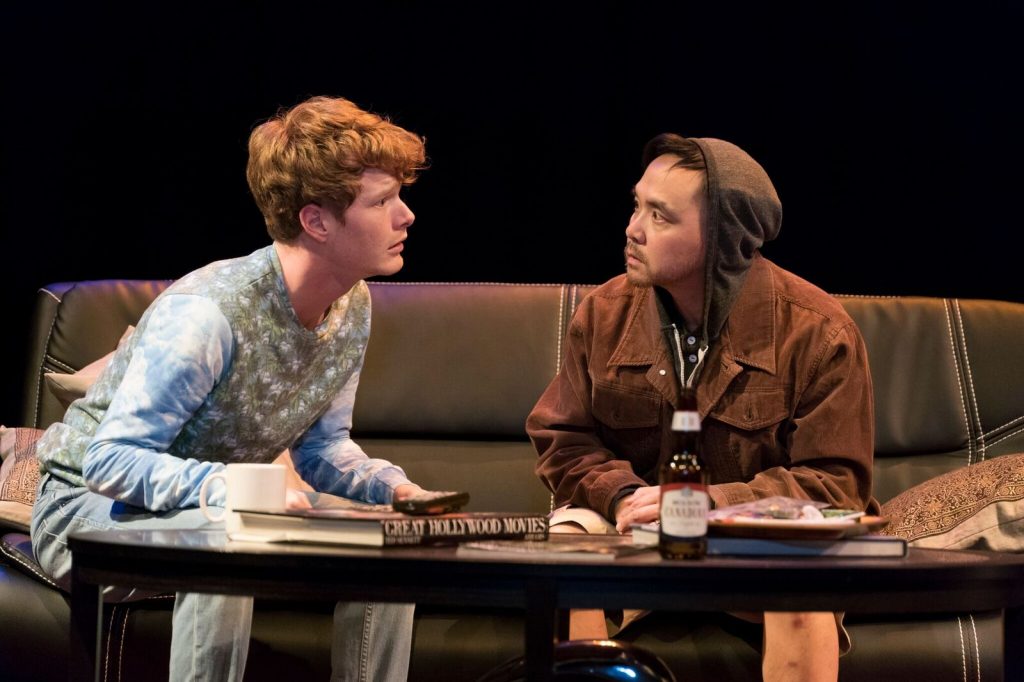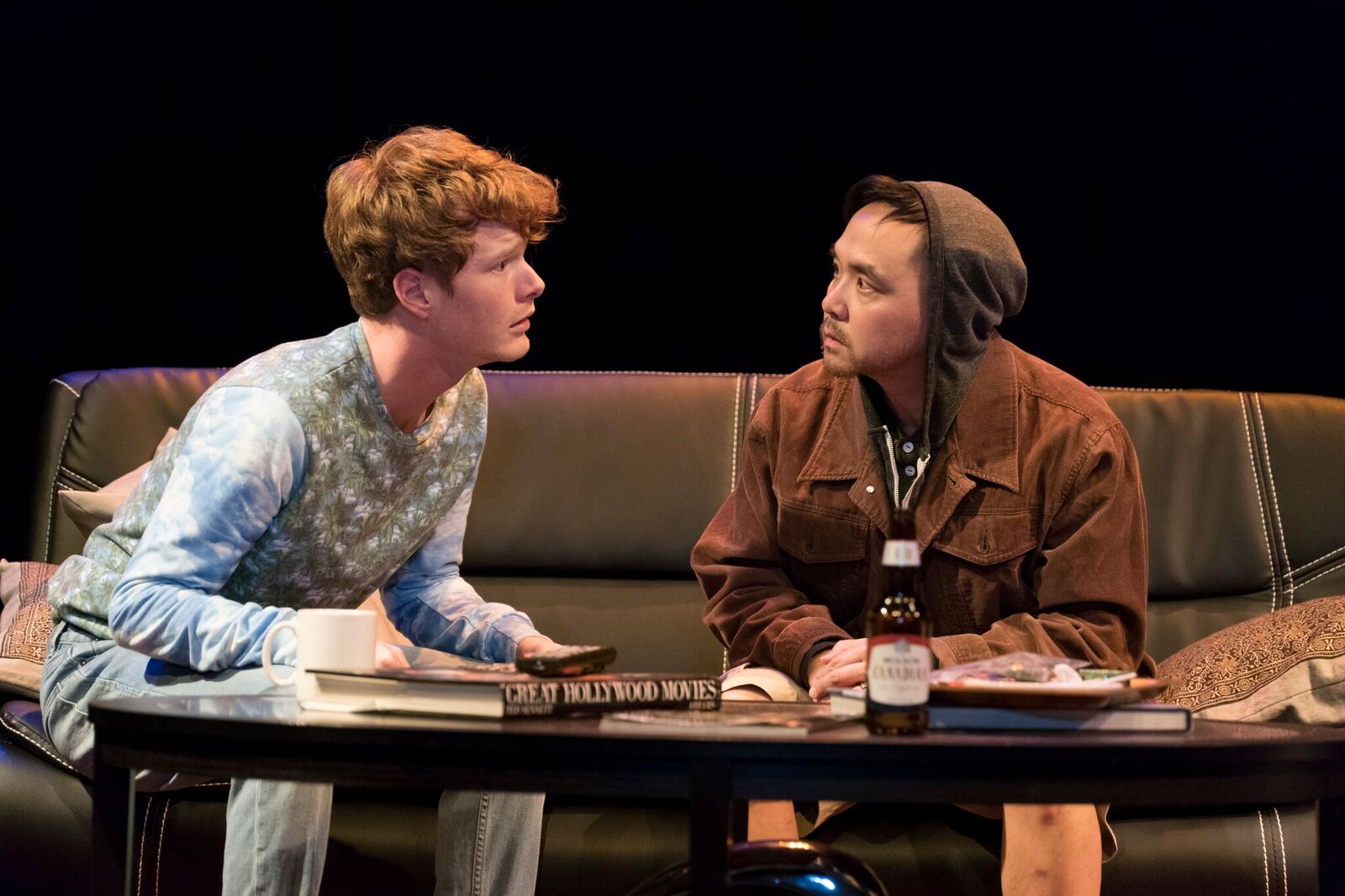 While Gardiner, directed by Diane Brown, is the big draw in I Lost My Husband, Agnes Tong runs an amazingly close second – amazing because Tong (a recent Studio 58 grad) makes her professional debut in this show. As Melissa, Tong plays the part-time bartender where Evelyn hangs out. A law enforcement student, Melissa doesn't have "the soul of a bartender", taunts Evelyn: "You have to love drunks", she says. But it turns out Melissa can sing and Tong takes the mic after Evelyn challenges Melissa and we get 'Black Velvet' again. This turns things into a betting affair. Evelyn discovers Melissa has "the hots" for her BMW-driving husband because Melissa is an admitted "car whore". She's into Beamers in a big way. And the bet is on. Guess who loses the bet. Guess whose husband changes, uh, hands. And guess who ends up talking to a shrink.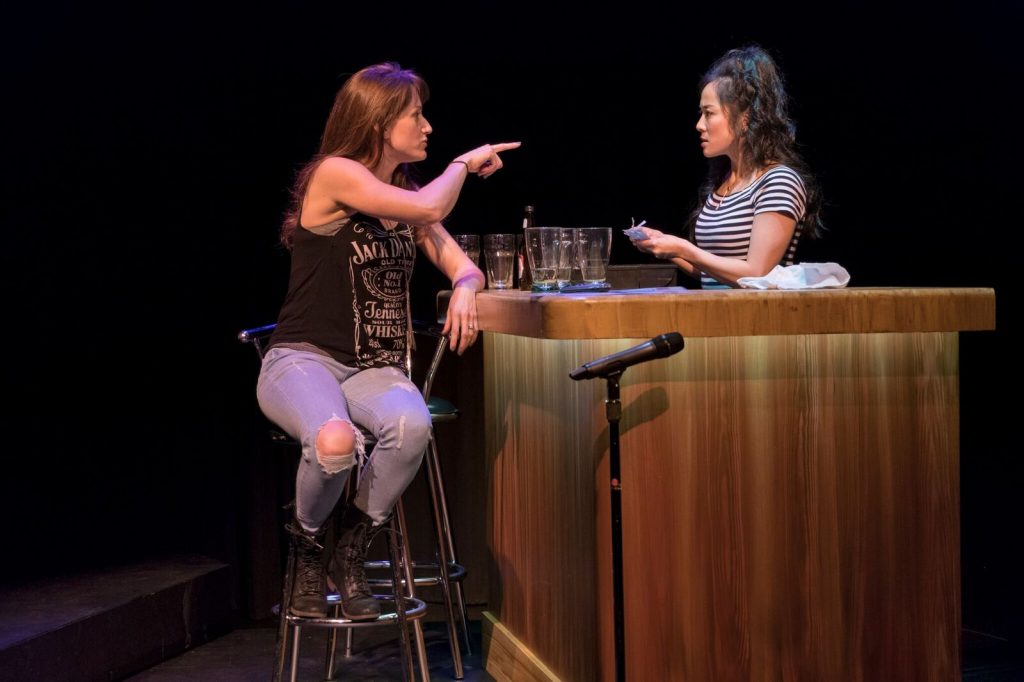 Production values are good: set and light by John Webber, costumes by Hannah Case, sound design by Mishelle Cuttler.
It's fun, it's funny but I like my Ruby Slippers to pinch a little. La Noirceur (mind-blowing), Shopping and F**king, Beautiful View, Leisure Society (hilarious but provocative), Fabulous Disaster (breathtaking) – the Ruby Slippers' list is long and impressive. Long live the Slippers!
I Lost My Husband is sold out through the whole run but it might be worth hanging around the box office for no-shows. Remount is also written all over it.