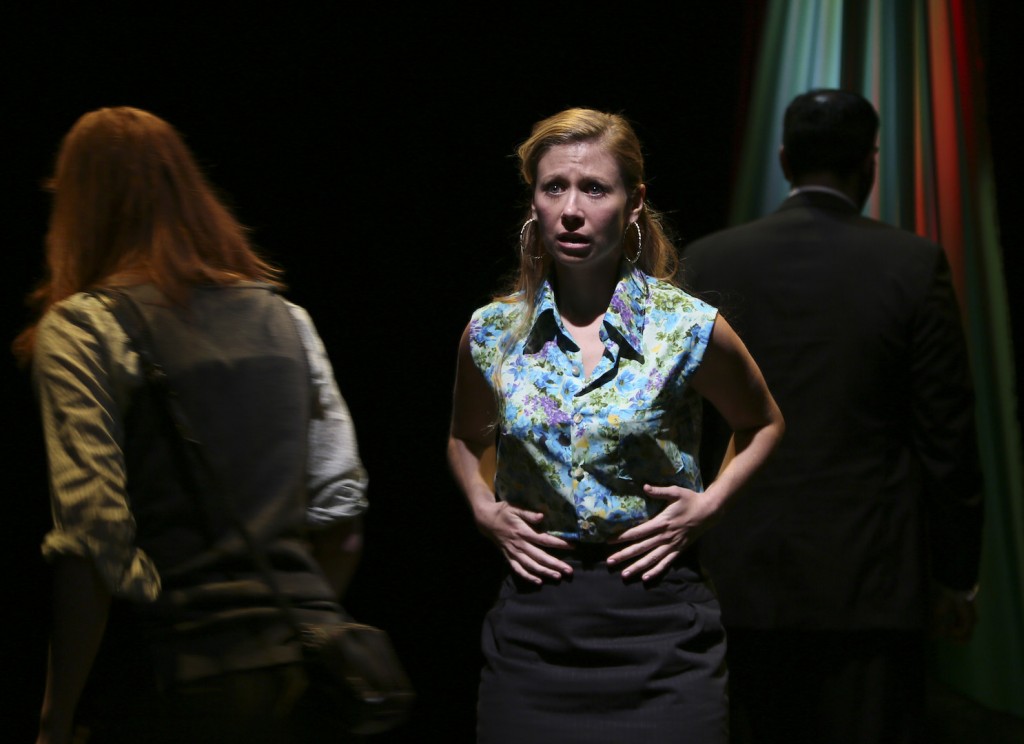 At Studio 16 until May 3
icelandtheplay.brownpapertickets.com
Posted April 30, 2014
Here are just some of the reasons you should see Iceland – and soon: it closes on May 3.
Nicolas Billon's script is a scorcher
Lindsey Angell is definitely a pretty face – but not just a pretty face. She nails this one – Estonian accent and all
You don't need to go to Hell to see the face of evil. He's right here at Studio 16 and his name is Halim (Munish Sharma)
Recent UBC BFA grad Georgia Beaty is annoyingly but pitiably anxious as god-fearing/god-loving Anna
How do good people end up doing bad things? You'll find out how
Kathleen Duborg directs for Dirt Road/The Iceland Equity Co-op and she brings her formidable skill and passion to Billon's play that is, basically, three extended monologues with some dialogue. This can make for stasis but not in this case: each monologue is so impeccably crafted and offers such an intimate look into each of the characters that conversation between them would only minimize the intensity. And Iceland is intense.
Three characters. A hooker – but only sort of. An innocent – kind of. A cocky capitalist, sex-buying pig – oh, yeah.
All three end up in the same apartment. There's sex: we don't see it. There's violence: ditto. And while Iceland might be confused with a TV or film crime show, this play is not about crime. It's about character, preconceptions and good intentions gone wrong. Which makes it very intriguing and refreshing. It's also about the consequences of greed.
The intimacy of tiny Studio 16 ramps up the potency as does a bare stage and very evocative lighting by John Webber.
The tale Kassandra (Angell) tells is a familiar one with a couple of interesting twists. She has come to Canada as a student but finding that her twin brother has got himself in trouble through online gambling, she's determined to get a job and send money home. No work visa, not enough money in waitressing. So you can guess where a beautiful young woman ends up.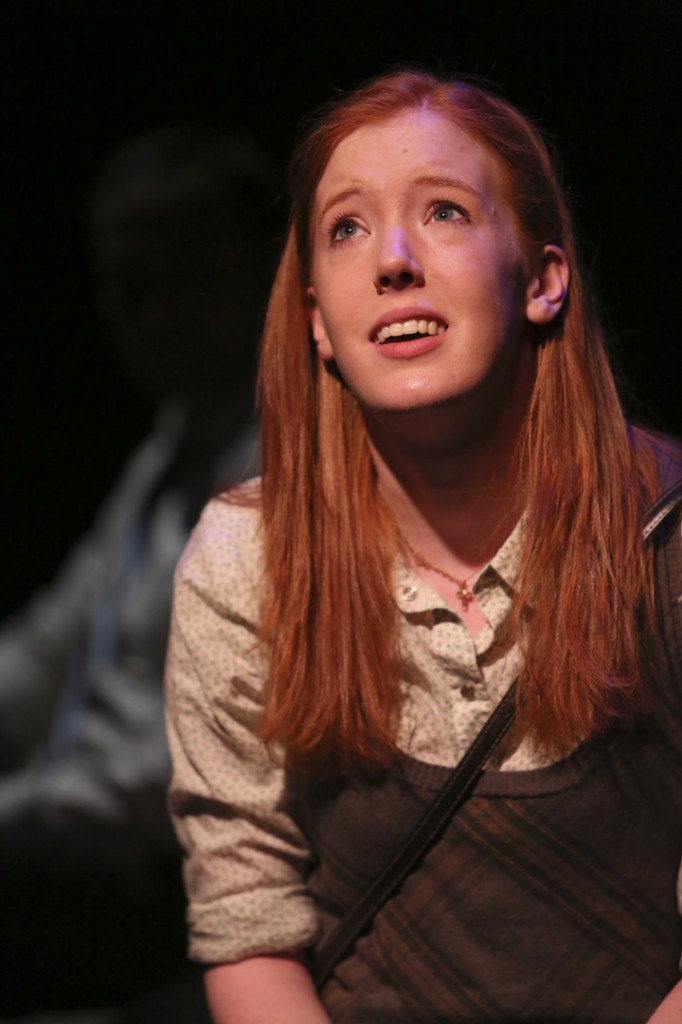 Anna (Beaty) is a young woman stunted by her parents' (and now her own) unquestioning, inflexible Christianity. When she takes her Lord's name in vain, she chews soap, fergawdsake. She's morally indignant – and rightly so in this particular case – but socially inept.
If outrage could kill, Sharma (as Halim) would die – nightly – on that stage. I was sending waves of animosity as he spoke of having oral sex with "hot women" to whom he gave a $100 tip (folded into little tiny square and placed on the woman's tongue) if she swallowed. What people do in their bedrooms isn't my business but when a guy brags about it, celebrates it, flaunts it – it's just so vulgar and ugly. He made my skin crawl.
Iceland figures into the play only tangentially: Halim suggests that a killing can be made in Iceland where the people don't know the difference between "net worth" and a "fish net". That's the sort of guy he is. In it for the big bucks.
It's gritty, nobody really wins, maybe lessons have been learned. I don't know. But I was riveted.
It's an interesting sort of bookend to Mrs. Warren's Profession. Different period. Different treatment but the common element: for poor women, there are very few ways of making $300/night. $400 if you swallow. It's difficult for almost anyone to make $300/night.
Nicolas Billon's triptych Fault Lines, which includes Iceland, was the Governor General's Award for Drama in 2013. Perhaps director Duborg, after she graduates with an MFA from the UBC Theatre Department's directing program, will consider mounting the other two of the trio. I'd be first in line.