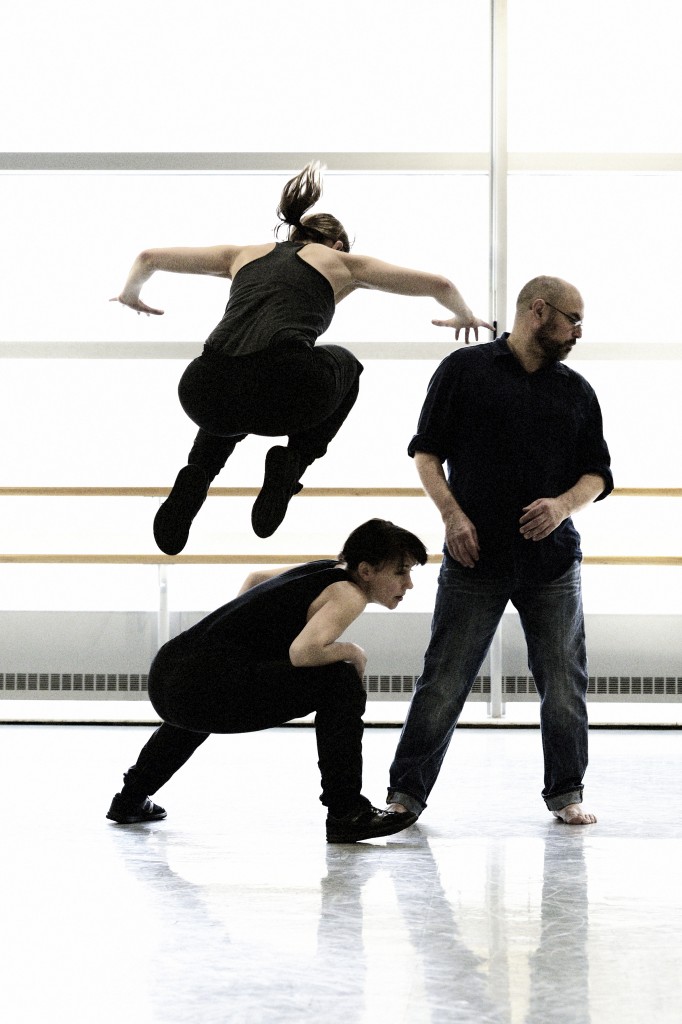 At The Firehall Arts Centre until April 30, 2016
604-689-0926/firehallartscentre.ca
Posted April 28, 2016
There are some shows that, out of all the rest, you never forget. The Invisible Life of Joseph Finch, written, choreographed and directed by Serge Bennathan and performed by Jonathan Young at the 2007 Chutzpah! Festival, is one of those. Jonathan Young is not, primarily, a dancer and I am not a dance critic, but I was overwhelmed by the beauty of the movement and the haunting, sometimes joyful, story of a father searching for his daughter.
Like that earlier work, Just Words, presented by the Firehall Arts Centre, Serge Bennathan and Les Productions Figlio, promises more than dance. From the press release: "Inhabiting a space between poetic tale and personal reflection, Just Words is a choreographic journal sketching a portrait of both the profound and joyful characteristics of an artistic life. In this intimate piece, writer and choreographer Serge Bennathan confronts the duality of reality and dreams. Between these two worlds we find a sea of feelings, experiences, friendships and lessons learned, told through movement and poetry by Serge Bennathan, and powerful dance artists Karissa Barry and Hilary Maxwell."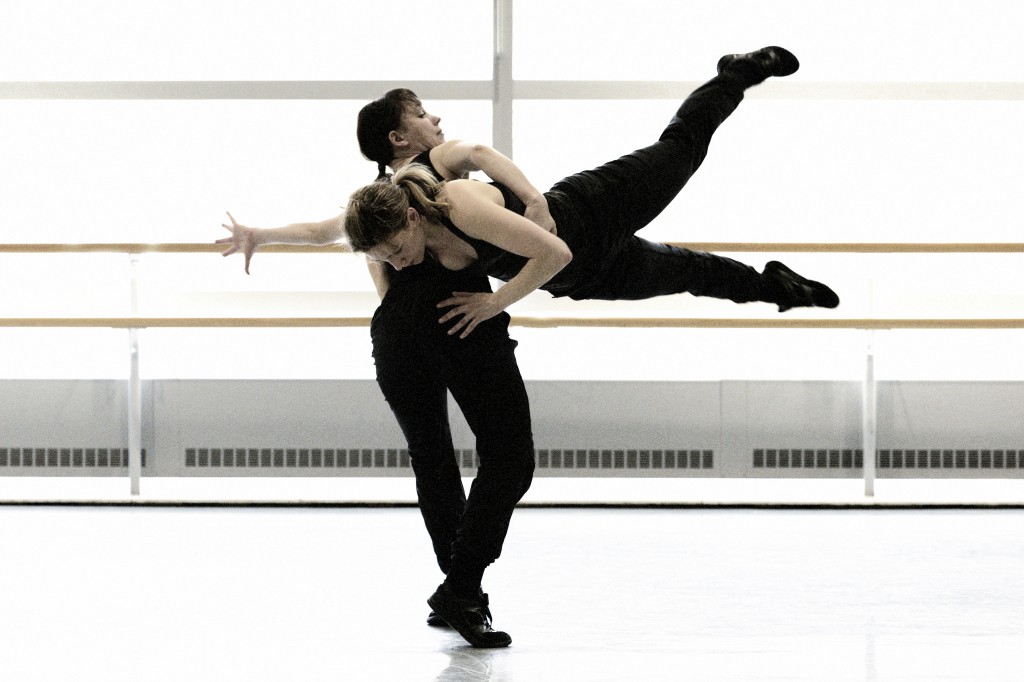 Two dancers, dressed alike in black singlets and black trousers and similar in size, Barry and Maxwell are like twins, born of the same womb, experiencing life's joys and tribulations together. Sometimes confrontational, almost brutal, the dancers spar, push, shove and repel each other. At other times, they are like lovers, holding, embracing, almost one body. Bennathan, barefoot in the shadows, often leaning on a pillar, watches. His choreography is muscular, athletic, visceral and Barry and Maxwell are unrelenting and unflagging in performance. At the beginning of the piece, Bennathan appears to be 'conducting' the dancers, almost like a puppeteer. Soon, however, the dancers take on a life of their own and Bennathan becomes the thoughtful observer (although later in the program, he does join the dance).
In Bennathan's program notes he writes: "Just Words comes from the sudden profound desire to use my voice and speak poetically to people. I know, it is a strange desire coming from someone that most of the time, people can barely understand. But it became an urgency and I treated the work as journal."
Bennathan's first language is not English and, unfortunately, the poetry he wrote and reads is difficult to understand. Surtitles would have helped; without them, Just Words becomes, mostly, just dance and what thoughts and memories Bennathan wants to share, are lost. Or, at least, were lost on me.
Just Words, with music composed by Bertrand Chénier and dramatic lighting by James Proudfoot, feels like a beautiful, mysterious meditation. It's fascinating to watch but I had hoped for more of a window into what makes Serge Bennathan tick. Reading the poetry beforehand would have been a good idea – especially for those of us who are word-oriented.  Small booklets of the poems included in Just Words are on display at the bar.