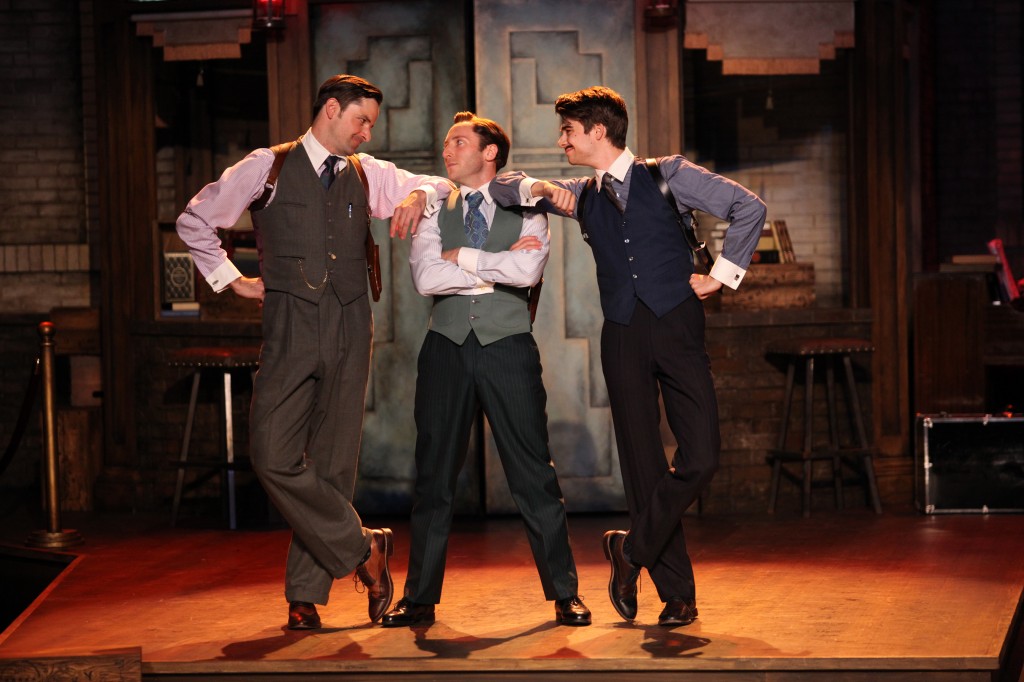 At Bard on the Beach until September 20, 2015
604-739-0559/www.bardonthebeach.org
Posted June 27, 2015
The director of Love's Labour's Lost – Daryl Cloran (Artistic Director, Western Canada Theatre Company) – writes, "Every time I read Love's Labour's Lost, I find myself humming "It Had To Be You"." Funny, that never happens to me. Cloran goes on to say in his program notes, "This production is very much an adaptation of Shakespeare's script. I've cut almost half of the original text and incorporated a lot of music." Half! And by a lot of music, he means almost twenty songs from "It Had To Be You" and "Second Hand Rose" (hilariously rendered by Dawn Petten) to "Aint' Misbehavin'" and "Blue Skies". Just when the story gets going, someone starts singing. And dancing.
Don't get me wrong; it's really entertaining and the opening night crowd loved it. But Shakespeare it ain't. So if you like your Bard straight up, this Love's Labour's Lost is probably not for you. (Andrew McNee, by the way, sings a very funny 'woe-is-me' version of "But Not For Me.")
Cloran sets the play in Chicago in the Roaring 20s: prohibition is in full swing and The King (Jay Hindle) – a gangster – is turning Navarre, his speakeasy, into a scholarly retreat. He persuades Berowne (Josh Epstein) and Dumain (Daniel Doheny), another couple of gangster buddies, to give up women for a year. Oh, yeah. Of course this doesn't work especially when sassy flappers Princess (Lindsey Angell), Rosaline (Luisa Jojic) and Katherine (Sereana Malani) turn up in silk stockings, beads, fringes, feathers and fur (by costume designer Rebekka Sorensen-Kjelstrup).
The effect of all this is that it feels like two plays: one is sort of Shakespeare and the other is, well, a 20s musical revue. Charleston? You bet! Choreographer Valerie Easton puts this cast of thirteen through their paces and, with fringe flying and fake mustaches falling off, they don't disappoint.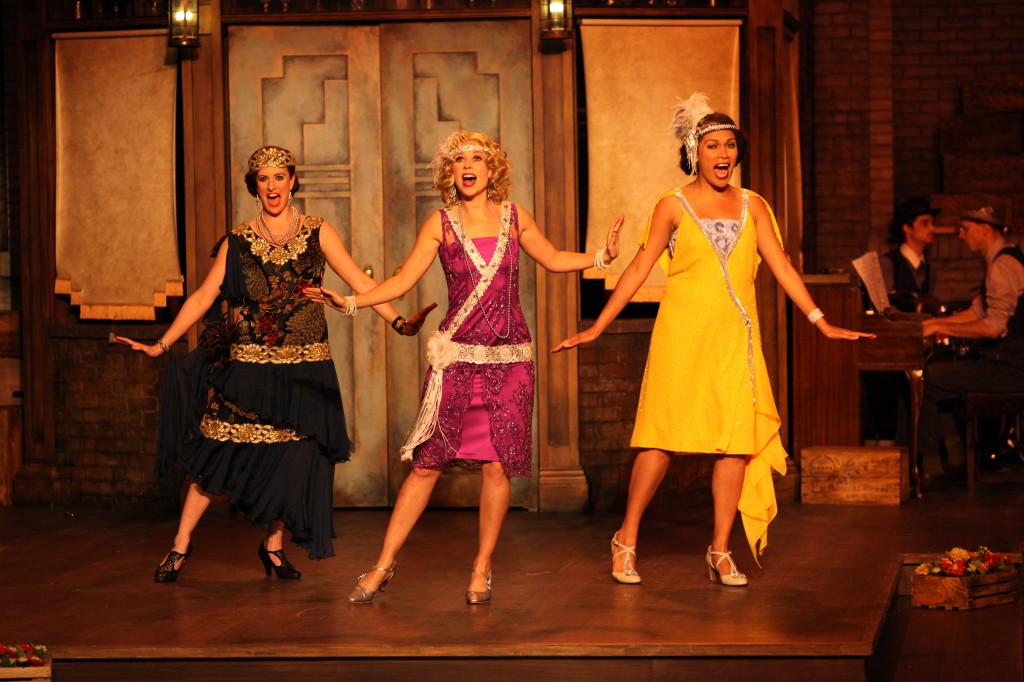 But this show raises the question: with so few local theatre companies willing or able to produce Shakespeare, it does seem a pity to throw one of the season's three Shakespeare plays virtually away. (The fourth show, in recent years, has been a contemporary play with Shakespeare as a character.) Bard's recent Hamlet – with Jonathon Young in the role – was seriously updated to the 21st Century, but it was still Hamlet.
Christopher Gaze, Artistic Director of Bard on the Beach, is one very canny fellow, however. He works hard to balance the season and he might have a winner with this one. He may even develop a new audience: those who are willing to risk Shakespeare if it's funny and frivolous. One of the funniest schticks in this show is Andrew Cownden (as Costard) as he manipulates and speaks for a dummy that is clearly Mr. Gaze, who then thanks Bard's sponsors and advises us, "No photographs, turn off your cellphones and enjoy the show" – all in that plummy Gaze voice we know and love.
Andrew McNee is really what keeps this show airborne. He proves, once again, how masterful he is at the double take, the aside, the ad-lib. He consistently hangs onto the Chicago nasal accent – not something everyone else in the cast succeeds at. He's not a singer but he can still deliver a song. In the midst of all his character's wisecracking, McNee can almost tug at the heartstrings when he sings "Someone To Watch Over Me."
All but lost in this production, however, is what is essentially an ode to love. Josh Epstein, as Berowne, comes as close as it gets. The audience didn't seem to notice or care and leapt to its collective feet as the curtain fell to the strains of "Dream A Little Dream of Me."