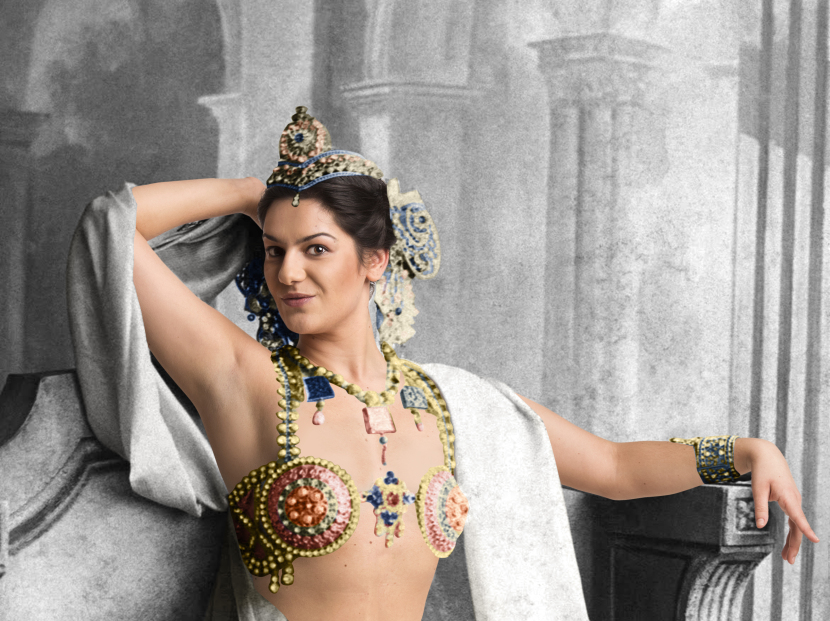 At Studio 16 until April 3 (matinee and evening performances April 2 and 3)
eventbrite.ca/at the door
Posted April 1, 2016
Remember flip books? Those little books that appeared to be a moving picture when you flipped the pages? Mata Hari is like that: spare, elegant, wordless scenes that move quickly but, by the end of the hour, give you a snapshot of the life and death of Mata Hari, born Margaretha Geertruida Zelle in Holland in 1876.
A real 'mata hari' – a seductive female with ulterior motives – is part of our vocabulary whether we know anything about the historical character or not. To some extent, this must have sparked the curiosity of co-creators Rachel Peake and  Sinziana Corozel. But with Corozel's background in movement, physical theatre and performer-created theatre – part of the stock in trade of Mata Hari – the subject had tremendous appeal. That, coupled with contemporary reassessment that puts Mata Hari in the forefront of modern feminism, proved irresistible for Peake and Corozel.
Answering a personal ad in a Dutch newspaper, Zelle went to the Dutch East Indies and married Rudolph MacLeod there. She was fascinated by the culture and became deeply immersed in the sacred temple dances; in 1897 she began using the name Mata Hari, Malay for "eye of the day".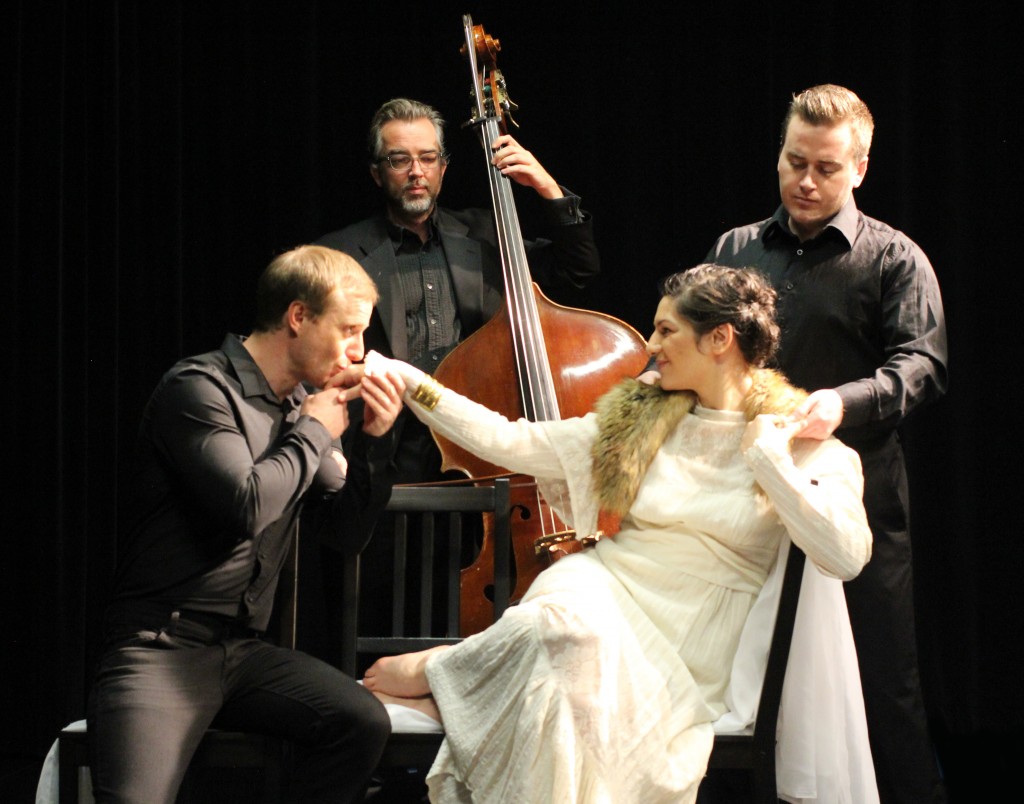 When the marriage failed she returned penniless to Paris where she began dancing, modeling for artists and taking a series of lovers. Mata Hari was under no illusions when she said she was praised for her "art" but patrons came to her performances for her "nudity". Initially viewed by Paris society as a bohemian, eventually she was reviled as a harlot.
All of this passes quickly in this Single Line Theatre production directed by Peake and performed by Corozel with the assistance of Shane Snow and Scott Augustine who take on all the other characters from her two (poisoned) children to the firing squad that brought Mata Hari's life to an end in 1917 at the age of forty-one, having been convicted of espionage by the French. Rumours persist that while she did accept money from the Germans she never actually passed along any information. Evidence against her, it was later reported, was not enough "to flog a cat".
Mata Hari's body was never claimed and was, therefore, used for medical research. A gruesome detail not included in this performance piece is that her head was embalmed in the Paris Museum of Anatomy but disappeared sometime in the 1950s.
There is no dialogue in Mata Hari but there is voice-over narrative in French with English surtitles. As is usually the case, for those of us watching the action and needing to read the text, it's challenging; in this production, the text sometimes disappears before it can be fully read.
Musically underscoring the action is musician/composer Mark Haney on the contrabasse with incidental sound effects – like horses, train whistles, creaking jail cell doors – provided by Haney, Augustine and Snow.
Costume designer Sarah Mabberley garbs Corozel in a virginal, long white gown – high at the neck, long in the sleeves – but later in a heavily beaded bra, headdress and filmy veils.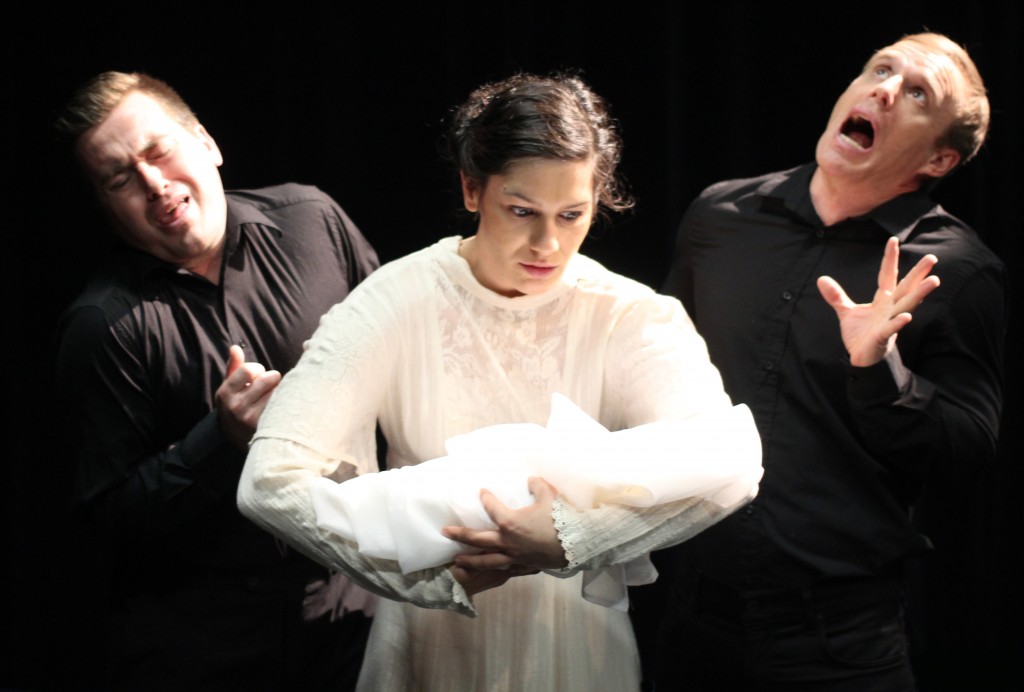 Elegant and graceful, Corozel maintains a cool, detached gaze throughout. While the events of Mata Hari's life are dramatic and larger than life, Corozel's characterization is controlled and dignified. Even in the dancing and the stripping off of veils, there is nothing lewd or erotic. The picture painted is of a woman making her way through the world with the attributes she has: chiefly, her body.
Mata Hari is a chamber piece: small, beautiful, intimate and musical. The story begs for expansion – and perhaps someone will take it on – but as it exists now, it's as lovely as a little music box with Mata Hari turning, turning atop.