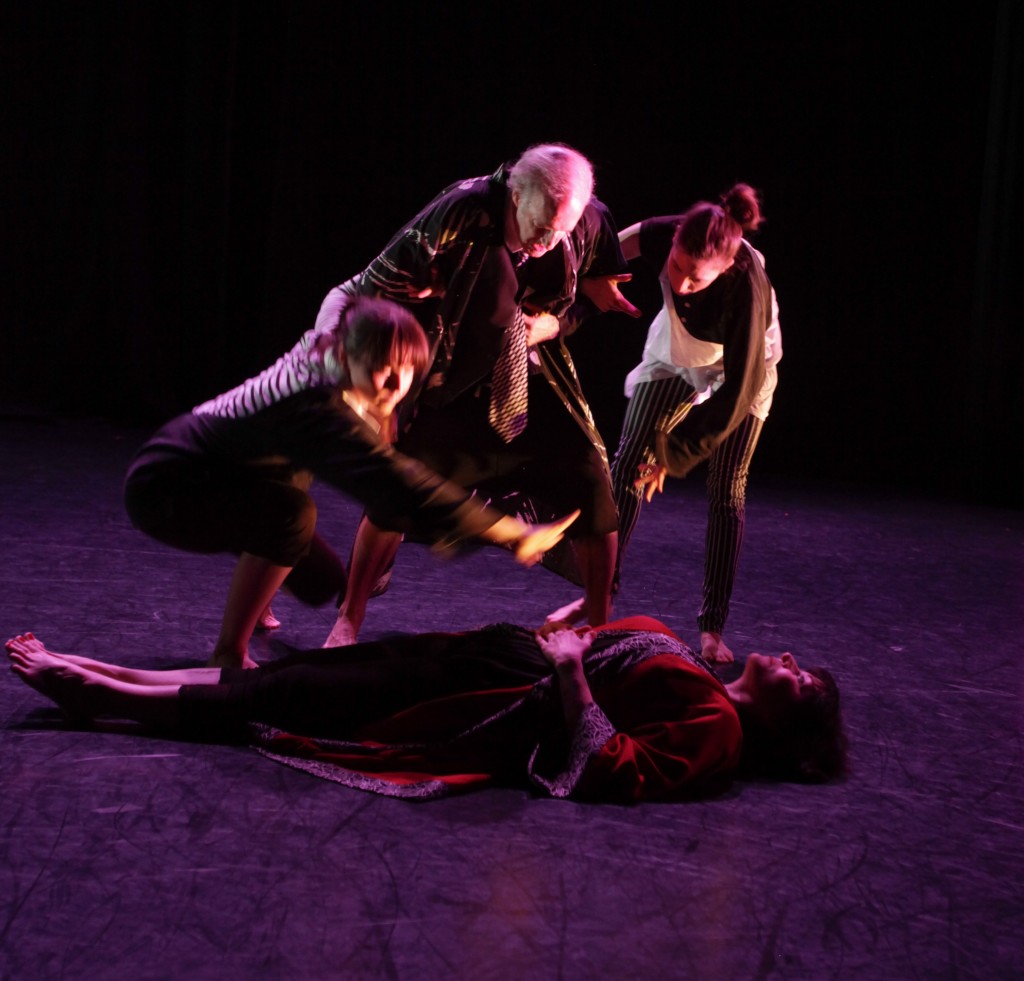 At Scotiabank Dance Centre until May 18
www.eventbrite.com;
Posted May 15, 2014
Dance, Little Lady! (1999) was the first time I encountered the work of Conrad Alexandrowicz. I was so excited I could hardly contain myself. A writer/performer/choreographer, Alexandrowicz is a big thinker who has gone on to explore and challenge the way language works or fails to work.
In the Singer Falls Silent (2003) Alexandrowicz questionned the validity of analogy: is anything really 'like' anything else? To use analogy, Alexandrowicz seemed to say, diminishes experience.
In 2007, Alexandrowicz created Beggars Would Ride. Raunchy and rude, it drove a few patrons away. But what language; syntax was mangled but the meaning was clear – clearer than clear, it was poetically clear: "I want away like to get. A bed or anything. Finally to flatten on or thin out," one of the characters said. In our complicated lives, we know that longing.
The Boy Who Went Outside (2010) wasn't language oriented but blew my mind with a concept that had never occurred to me: the large tonal gaps between the notes in our tempered scale produce tension and Western music, therefore, is hard-pressed to be meditative in the way ancient Greek, Asian and pre-Classical Western music is. Oh.
In The House of X in 2012, Alexandrowicz created an entirely new language and asked audiences to intuit meaning through the performers' gesture and movement. It felt, at times, like an experiment and I wondered if the playwright was moving away from language entirely.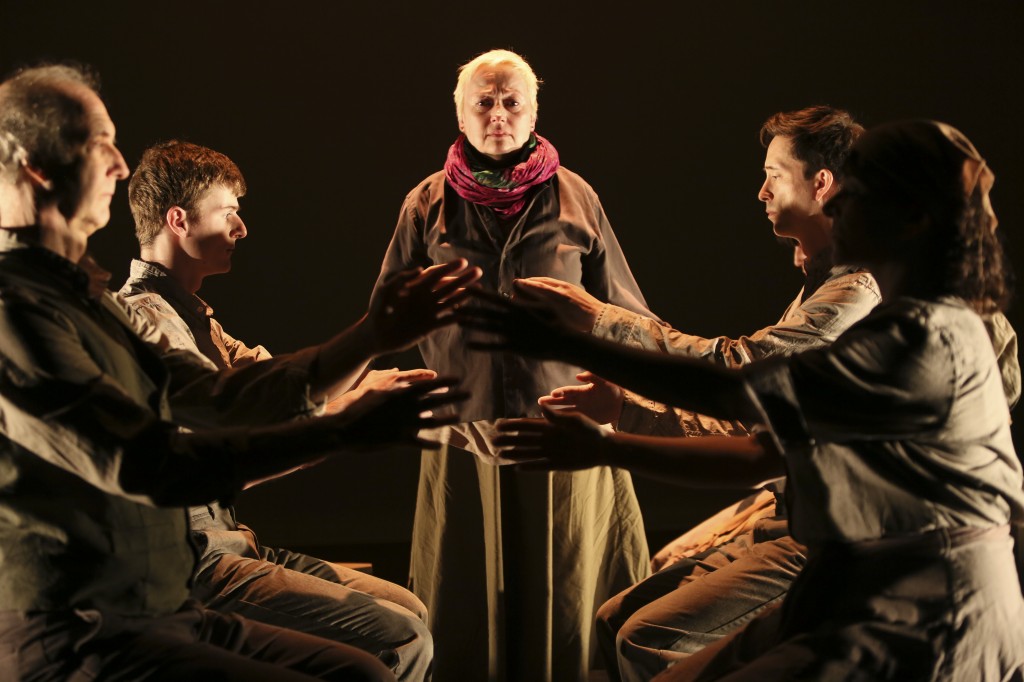 He's back with a vengeance. In his director's notes, Alexandrowicz tells us that this present project originated with the notion that one could recruit poetry as the textual source for the creation of physical theatre. "Poetry", he writes, "usually achieves its effects by means of an accumulation of images that operate outside the frame of the linear and logical. And expressive movement and gesture seem to be assimilated by the same parts of the brain . . . 'showing' rather than 'telling'. If dance is a kind of "visual poetry", so poetry is perhaps "dancing with language"."
An evening with Conrad Alexandrowicz is cerebral. And mind-expanding. Creator, choreographer and director of Mother Tongue, he uses the poetry of Lorna Crozier in The Poet's Dream, the first half of the evening, and of Erin Moure in our verges <borders>, in the second half. In the first part of the program, eight performers dance, speak or move to the poetry that is broken up by bits of interviews with Crozier (portrayed by Linda Quibell), imagined professorial lectures on Crozier's poetry (by Peter Anderson) and other cutaway segments from the poetry to text. Integrated into this are the dancers and sound/music by violinist Joel Lower. Crozier's poetic images linger: "a bouquet of calla lilies blooming for the end of the world" and "all those feathers remembering the wind".
Erin Moure's our verges <borders> emerged from a journey she took to Ukraine and in this collection of poems she explores how language can be deadly. Actor Sandra Ferens is the voice of Moure whose mother emigrated from Ukraine to Canada. Ukraine has been war-torn for generations and while for many years the people who lived there spoke Ukrainian or Polish, during the Nazi regime, it was dangerous to speak Polish. Language could reveal you, suddenly, as the enemy; people were murdered on the basis of their accent. Villages were burned. Families erased. Language betrayed them. Soundscape by Andrea Kahre is lush, monumental and haunting.
Barbara Clayden's costumes in The Poet's Dream are an intriguing patchwork of black and white and reminiscent of commedia dell'arte. Costumes in our verges <borders> are cottony, peasant-like frocks and trousers. Bryan Kenney's lighting design is poetry in light.
I have all but given up on poetry but I will now seek out Crozier and Moure's work. And I will try to let linearity go and give searching for 'meaning' a rest. I'll try to look at poetry like "dancing with language".
Presented by Wild Excursions, this world premiere included Vanessa Goodman, Lucas Hall, Jane Osborne, Brahm Taylor and Kaitlin Williams.
Alexandrowicz doesn't let you out of the theatre without a desire to learn, to discover and to explore. Challenging your brain is seldom packaged so gorgeously.