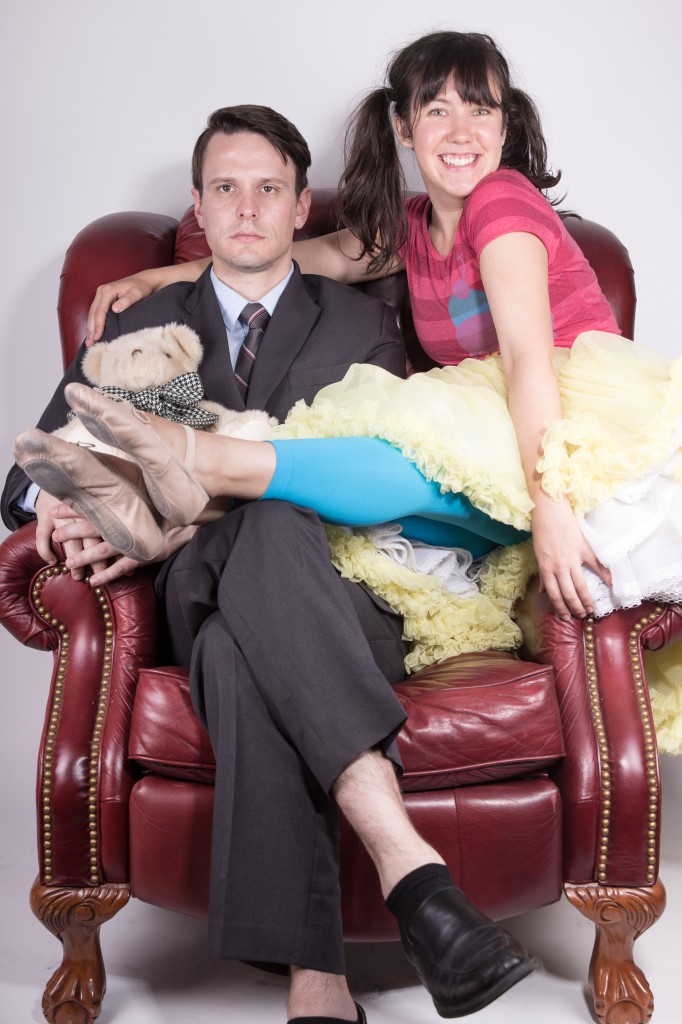 At Little Mountain Gallery until August 30
brownpapertickets.com/1-800-838-3006
Posted August 24, 2014
Sometimes a play comes along and I have no idea whom it's for: kids, young adults, grownups or boomers. Mr. Marmalade is one of these. It's billed as a dark comedy but it's far too sad to be funny.
The main character – and from whose point of view the story is told – is Lucy, a four-year-old whose mother is a sleaze and whose father is long gone. Left home alone (or with a babysitter who would rather have sex in the bedroom with her boyfriend than drink make-believe tea with Lucy), poor little Lucy has created an imaginary friend, Mr. Marmalade. He's so busy, he has a personal assistant named Bradley who sets up appointments with Lucy: "Brunch on Sunday?" When Mr. Marmalade does turn up, he arrives in a suit and tie, briefcase in hand and an eye on his wristwatch.
But here's where it gets weird and sad. Lucy's imagination grows out of her real life experience and hours of TV and her conversations with Mr. Marmalade start going sideways: "You never touch me anymore", she whines, vamping coyly and clinging to Mr. Marmalade while twisting her pink tutu. "You're not cheating on me, are you?" And to Emily, her slutty babysitter, "Have you had sex with your boyfriend yet?" What sort of four-year-old asks questions like these? And she uses phrases like, "It's against my better judgment" and "You don't have much self-esteem". Really?
Things go from bad to worse with Lucy when she and Mr. Marmalade decide to get married, she gets pregnant, he hangs around in his underwear while snorting lines of coke. The "kid" cries and Mr. Marmalade moves out, hurling a string of insults at four-year-old Lucy.
This is all presented as comedy.
Frankly, I don't think even a good director like Chelsea Haberlin, directing for Latchkey Equity Co-Op, can make this play palatable although the audience in tiny Little Mountain Gallery appeared to be having a good time.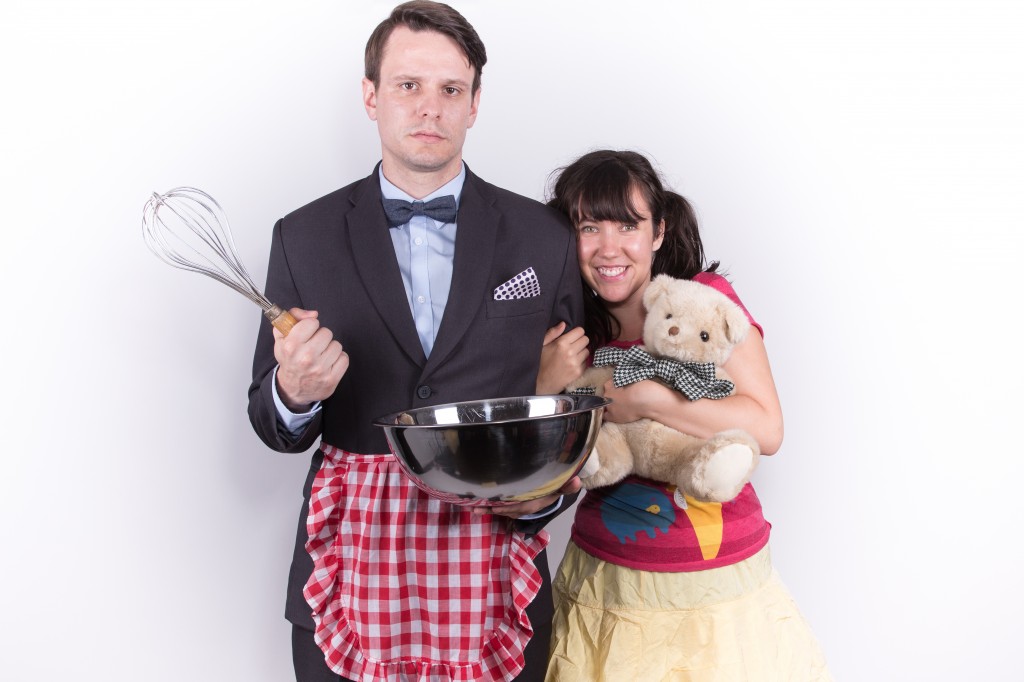 The performances? Surely one of the cardinal rules for playing children is not to try too hard. Amitai Marmorstein is five-year-old Larry who, at the age of five is the youngest person in New Jersey to have attempted suicide by slashing his wrists. Marmorstein does not 'kid down' Larry and the result is terrific: we believe Larry is five. (Completely missing, however, is any backstory. He appears with bandaged wrists, tells Lucy has attempted suicide and might try it again.)
Quintana, on the other hand, constantly, nervously, twists Lucy's tutu; her body language is kind of four-year-old-ish; and she assumes a wide-eyed exuberance – all of which don't really work for her. She struggles so hard to look like a kid she ends up looking like an actor struggling hard to look like a kid. We don't believe it for a minute.
Jay Clift's Mr. Marmalade is solid if ugly as are Sarah Canero (as Emily, the babysitter), Brett Harris (in various roles), Sebastien Archibald (Bradley) and Kayla Dunbar (Sookie). We don't like any of them.
What the playwright – and this production – sets up us comic is really not funny: this is a child in whose imagination even an imaginary friend ends up being cruel to her. This is funny?
There is some redemption in the conclusion but the new imaginary friend promises to be no better than the last.
I don't like this play. It trivializes the loneliness and unhappiness of children in dysfunctional families and a sexualized world. If you think this review is rough, take a look at what the New York Times said about it: http://www.nytimes.com/2005/11/21/theater/reviews/21marm.html?_r=1&
There's the slim possibility that the playwright thinks by trivializing the situation, audiences will react by being appalled. But the laughs are cheap and I don't think sufficient number of theatregoers will take that next step.