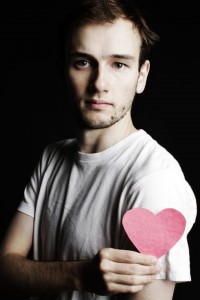 At the Firehall Arts Centre until March 2
604-689-0926/firehallartscentre.ca
Posted on February 21, 2013
There's nothing funny about a 14-year-old boy shooting a 15-year-old classmate twice in the back of the head with a .22 caliber revolver. But Vancouver playwright Dave Deveau finds humorous little personality quirks in his half dozen or so characters that keep this dark story from sinking under the weight of its own tragedy. We laugh a little and then we think a lot.
Deveau based My Funny Valentine on the murder of Larry King by Brandon McInerney in an Oxnard, California high school on February 12, 2008. King, who confessed at the age of ten to one of his teachers that he was gay, was a troubled youth who had been taken into foster care after his father abandoned his drug-addicted mother. McInerny's mother was a methamphetamine addict, his father physically abusive. The original story is as much about the fallout from dysfunctional families as it is about homophobia.
Deveau does not even touch on these family histories but explores the effect the tragedy had on a handful of peripheral characters. There's Bernard, the journalist, embarrassed but not apologetic that his low-luster career took off as a result of being the first to get the story. And there's Gloria, the uptalking California teenager who complains her life is now defined by being, "the girl who went to the school where a kid was shot." And Jake's father, the redneck who, had Larry made advances to Jake, probably would have taken his gun and shot Larry himself. All fury and foul-mouthed intolerance, this is Deveau's least complicated – and therefore least interesting – character. (The type, however, does exist.)
Helen, on the other hand, is fascinatingly fraught with complexities. She was the teacher to whom Larry came out; she was the one who warned him if he continued to wear high heels and makeup to school, there would be repercussions. Childless, she had a protective, maternal affection for Larry and feared for him when he started turning up at school in girls' accessories. The school administration, in the spirit of gender equality, felt they could not deny Larry the right to wear what the girls were allowed to wear.
Produced by Zee Zee Theatre in association with the Firehall Arts Centre and under Cameron MacKenzie's direction, Anton Lipovetsky portrays all the characters on Marina Szijarto's set: a central, cluttered 'shrine' – stuffies, a little kindergarten chair, Helen's overstuffed handbag, Gloria's diary – all circumscribed by a ring of papers and photographs relating to the crime. Lighting designer Jergus Oprsal fades and raises the lights as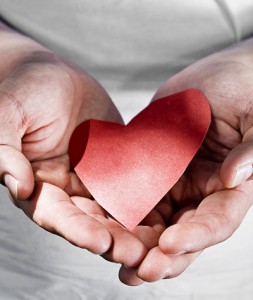 Lipovetsky transforms from one character to another. It's fluid, seamless and yet another example of the huge difference between stage and film: the story could be – and perhaps has already been – told on film with the emphasis on the killing, the blood splatter, SWAT team, the horror on the
faces of the teacher and students. But the way Deveau and Lipovetsky tell it, it's not about the blood and guts but about the very complex feelings the crime aroused in others. Helen, for example, is a compassionate soul but her compassion doesn't extend to the killer who is also a victim. It seems strange that her caring doesn't go that far but we know such contradictions exist.
Lipovetsky is a bright-eyed, eager, engaging young actor who embraces each of the characters with thoughtful sensitivity to their idiosyncrasies. While he elicits laughter from us, he does not make fun of these characters despite their laughable speech patterns, nervous energy or, in the case of the little girl who benefits by Larry's death, unstoppable perkiness.
My Funny Valentine isn't really funny and it's brutally ironic that the shooting was the consequence of Larry calling those three little February 14 words across a crowded basketball court to Brandon, "Be my Valentine."