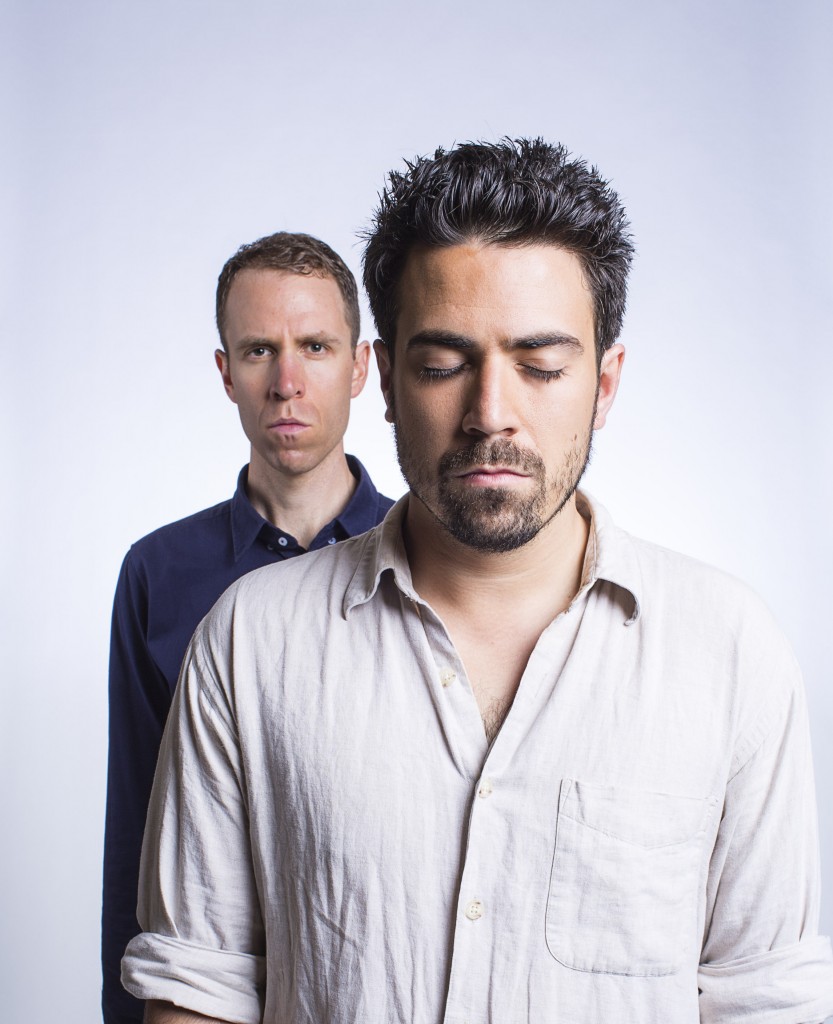 At The Firehall Arts Centre until October 18, 2014
604-689-0926/firehallartscentre.ca
Posted October 9, 2014
With Prime Minister Harper taking Canada into the Middle East conflict, My Rabbi could hardly be more relevant. Israelis and Palestinians; Jews and Muslims; Fundamentalist Muslims and secular Muslims. Will it ever end? And can air strikes and on-the-ground combat bring it to a peaceful conclusion?
As long as individuals – old friends – can't get along, it won't end: that's the message in Joel Bernbaum and Kayvon Kelly's play My Rabbi, written over a period of six years and premiering at the 2014 Edinburgh Fringe Festival.
Semi-autobiographical, My Rabbi focuses on the friendship since the age of fifteen between Jacob and Arya. As teenagers, Jacob and Arya are non-religious; Jacob's father is a non-practising Jew and Arya's father is a Muslim. But Jacob's journey to Israel and Arya's trip to Iran changes everything. Both have a powerful religious experience, both find a sense of community and return, converted, to Canada. Jacob becomes a rabbi; Arya embraces Islam.
Co-creators/actors Bernbaum and Kelly have been friends for years, too. Their ease with each other is obvious and, perhaps as younger men they – like Arya and Jacob – sat in pubs and talked about "alley fucks", their girlfriends "going down on the them" and the possibility of "a three-way". Do guys sit around and really talk like this? The substance of Arya and Jacob's pub conversations did not prepare me for Jacob becoming a rabbi or Arya, a poet. In fact, Jacob's declaration that he wanted "to help people" rang completely false. There was nothing in these early conversations that suggested Jacob was anything but completely absorbed with getting laid. Even later, as a rabbi confessing he likes standing up before his "flock", his egotism is apparent. Arya, on the other hand, comes across as more credible.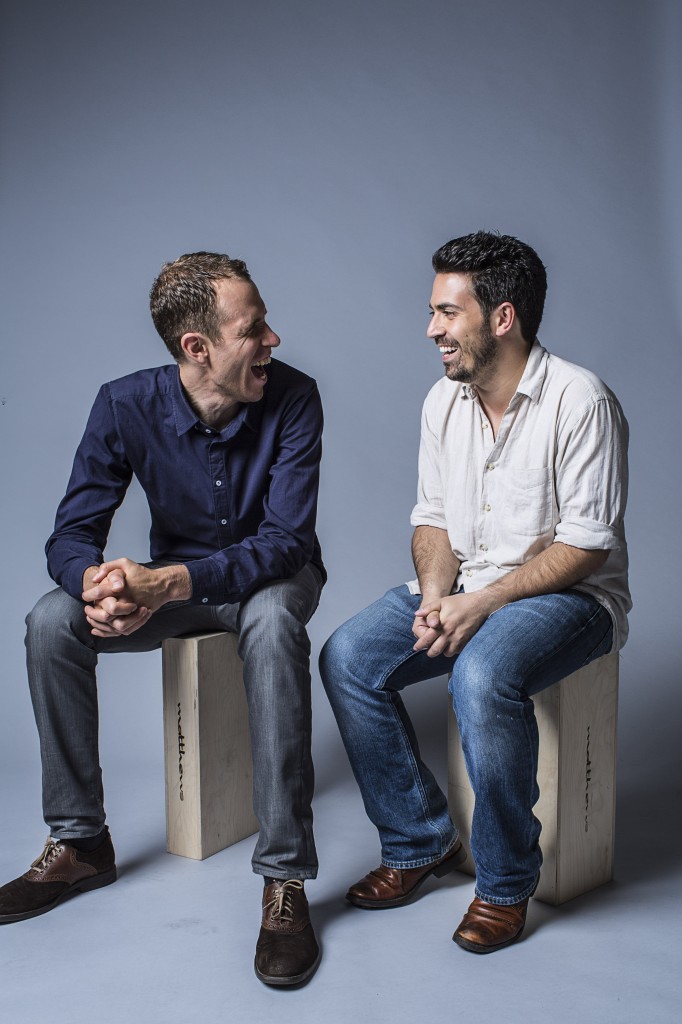 Perhaps I need to meet a few rabbis but Bernbaum, as a rabbi, didn't convince me. Jacob is still saying, "fuck" and talking about the women in his life. And when Arya, as an adult meeting Jacob years later, doesn't order a beer and says, "Muslims don't party", Jacob's response, "So you jerk-off more?" is un-bloody-believable. Will this guy ever grow up?
Yes, he does. But not until after he has shown himself to be even more insensitive, offensive, intolerant and downright dumb. If a rabbi – born, educated and raised in Canada – doesn't understand that all Muslims are not terrorists, who will? When Jacob explodes and talks about "these people" – meaning all Muslims, it's appalling and deeply offensive to Arya. And Jacob's failure to support Arya following a harrowing experience involving Arya's Iranian cousin is simply unbelievable. A complete stranger would have been more sympathetic.
Perhaps that was the point of My Rabbi. Maybe I was expected to be appalled at Jacob's failure to grasp the complexities.
Direction by Julie McIsaac is skillful: past and present mix quickly with lighting cues and a pair of chairs shifted here and there. Bernbaum and Kelly also play Jacob and Arya's fathers, often in shadow and with their backs to the audience. The pacing is quick and it's all over in an uninterrupted sixty-five minutes.
There is, in this material, something really important: bombarded as we are by graphic images on TV and in the print media that show us who "the bad guys" are and what they are doing to "the good guys" (often women and children), how do we make our way through such skewed, simplistic depictions? How do we remain tolerant when politicians and the media attempt – for their own purposes – to reduce these complexities to black and white?
As characters, Jacob and Arya in My Rabbi didn't work for me. But the questions the play raises need urgent attention. How do we get along in this world?