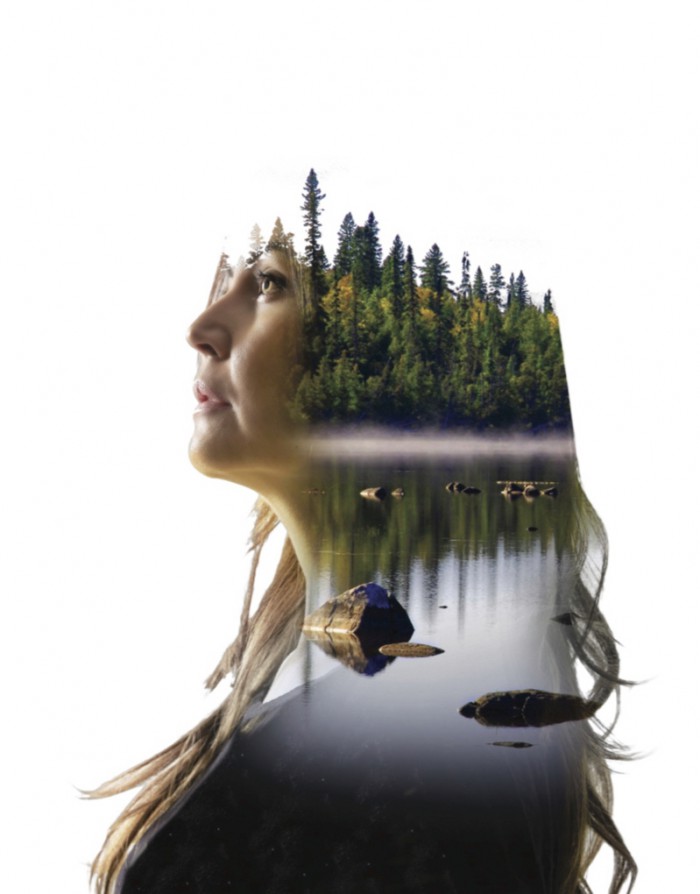 At The Firehall Arts Centre until June 25, 2016
firehallartscentre.ca/604-689-0926/ or at the door
Posted June 24, 2016
"Half breed." "Half breed." "Half breed." This was a mother's deprecating reminder that a dismal future might await young Quelemia Sparrow unless she was lucky. But Quelemia, whose mother is non-native and whose father is Musqueam First Nation, turned that around. At fifteen she left home and began a modelling career in Tokyo, a career that would take her to all the international fashion centres of the world from Tokyo and Taipei to New York, Milan and Barcelona.
While exciting, the world of modelling had its pitfalls for unchaperoned, teenaged Sparrow: drugs, alcohol, partying, pregnancy. Eventually, her agent sent her back home, back to the reserve and back to her family
Sparrow laughingly tells us we may find it difficult to believe she was once "young and beautiful". But she is still young and beautiful and a completely captivating performer. Here's the thing about O'wet/Lost Lagoon: with her long, glossy dark hair, lithe body and gorgeous smile, Sparrow will simply charm you.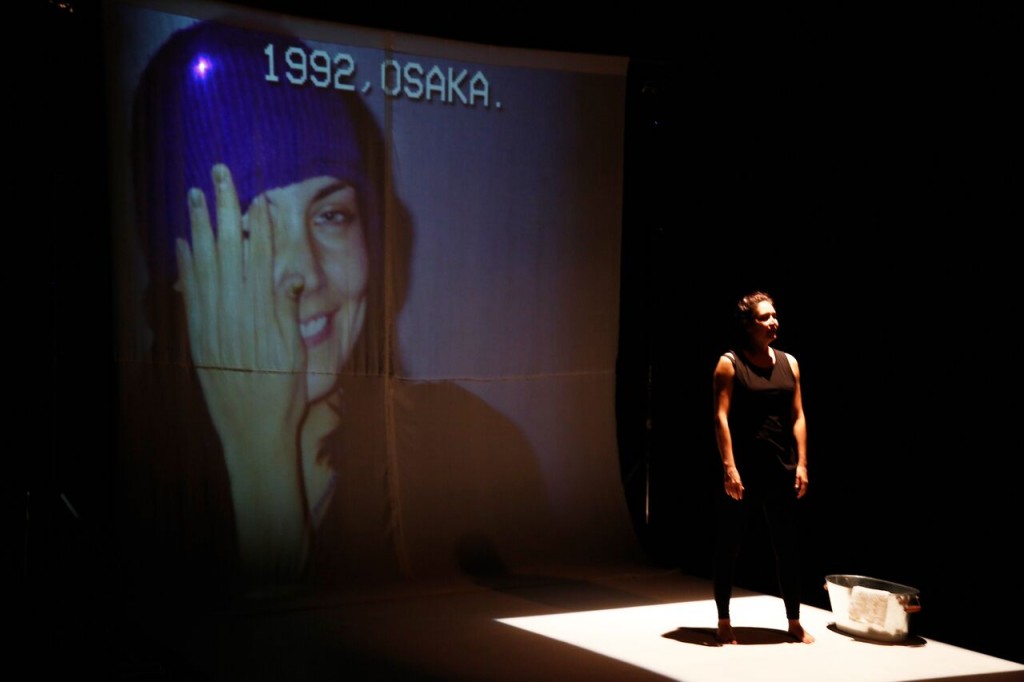 O'wet (oh-wee) is a verb describing the motion of paddling a canoe and it also refers to a shaman's journey to the land of the dead to retrieve a lost soul. Woven throughout Sparrow's solo show are scenes of her fiercely, forcefully paddling against an image of rippling water projected behind her. Although there are deaths – real and emotional – the lost soul might be Sparrow herself as she struggles to come to terms with her mixed-race ancestry.
"I want to go back in time before the white man", she says. "Before cars and pavement." But, in her own words, she is both "destroyed" and "destroyer". How can she resolve this apparent contradiction within herself? Is she First Nation like her  father or part-First Nation because of her non-native mother? In the end, who decides and does it really matter?
After living in both worlds – travelling the world as a highly sought-after model and fishing with her grandfather and her father – Sparrow appears to have found a fulfilling, creative place in her life. Writing (Ashes on the Water) and performing (including Our Town, August Osage County and Where the Blood Mixes), Sparrow is a Studio 58 graduate and an Associate Playwright with Playwrights Theatre Centre (PTC). She defines herself now as Musqueam First Nation and the future is as bright as her smile.
Marisa Emma Smith (artistic producer, Alley Theatre) directs this workshop production, dramaturged by Heidi Taylor (PTC). With set design by Shizuka Kai, lighting by Itai Erdal and video and projection design by Candelario Andrade, O'wet/Lost Lagoon – with its projected images of water, forest and fishing boats – is evocative; sound design and original composition by Sandy Scofield is unobtrusively but effectively integrated.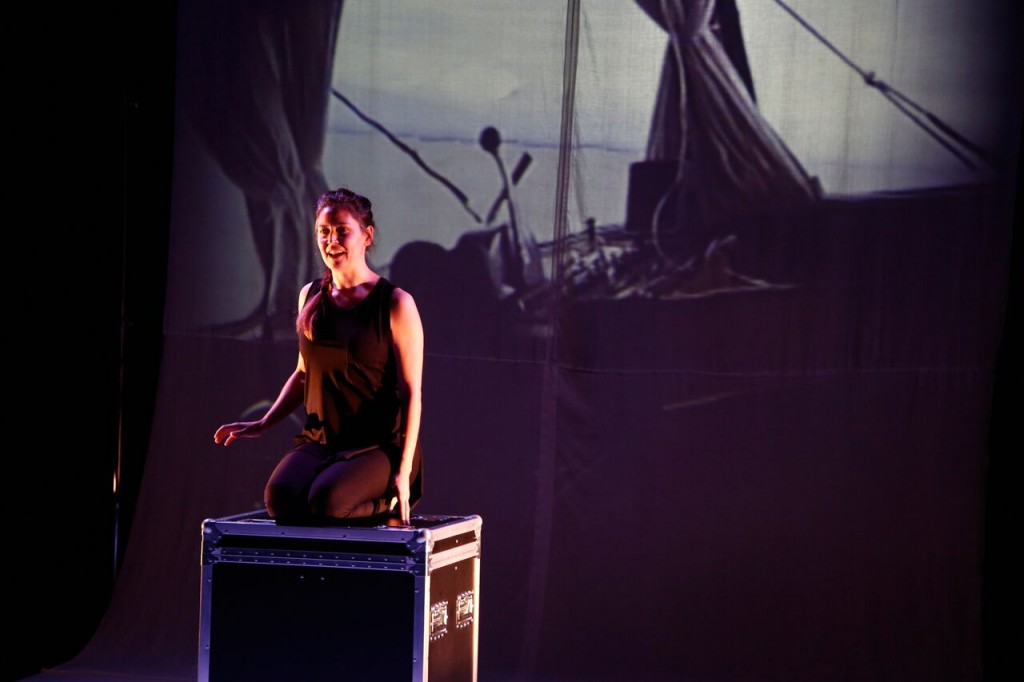 Apart from how engaging – and often funny – Sparrow is, one of the most exciting aspects of O'wet/Lost Lagoon is that it's a breakthrough for westcoast First Nations women playwrights. The production is so northwest coast you can smell the smoked salmon and salt air. It's also a decidedly woman's story. This is a voice – First Nation, westcoast and female – that we have not heard before. It's long awaited and exciting.
Kudos to the Firehall Arts Centre, Alley Theatre and Full Circle: First Nations Performance for mounting this brief, six-performance run (evenings at 8PM plus a Saturday, June 25 matinee at 2PM). A reconfigured Firehall seating area puts limitations on the size of the audience so reservations are recommended.