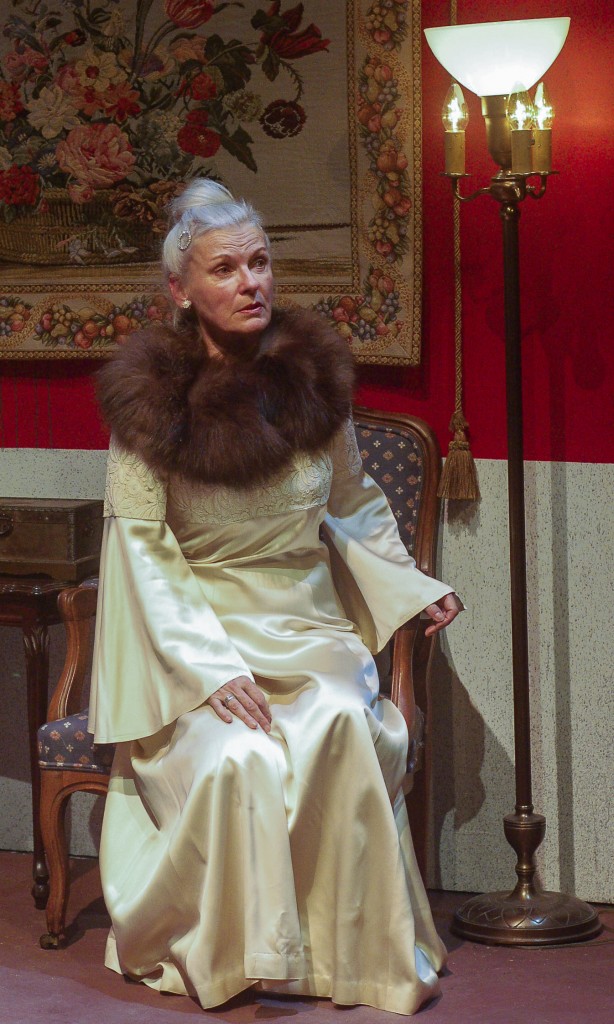 At the Jericho Arts Centre until November 29, 2015
604-224-8007/unitedplayers.com
Posted November 11, 2015
Every year, United Players' artistic director Andree Karas scours the London and New York theatre scenes for exciting new plays. Plays that warrant full professional productions – but with large casts or multiple sets that make it very expensive for, say, the Arts Club, often turn up at the Jericho Arts Centre where United Players, a non-professional company, is resident. Karas takes big risks and frequently those risks pay off.
People, Alan Bennett's play that premiered at the National Theatre in London in 2012, is not his best. Directed by Adam Henderson, it feels like an English drawing room comedy or a deconstructed English drawing room comedy. The reviews of the National Theatre production were uniformly four-out-of-five-star. The Telegraph's critic Chris Spencer wrote: "At 78, Alan Bennett has lost little of his mischievous wit and sense of the ridiculous," but he went on to say, "His eagerly awaited new comedy, People, may not be out of the top drawer of his work, lacking the emotional depth and sly subtlety of his best writing, but it is entertaining, funny and touching." The Guardian's Michael Billington referred to People as "mordantly funny" but suggested, " the play has one or two awkward contrivances, [but] it confirms Bennett's peculiar gift for blending the satiric and the elegiac." Less flattering was Ismene Brown's review for The Arts Desk that read, "Bennett's play feels less like a class comedy than an old man's rage against the sterility of today's cautious, over-organized society, where all boxes must be computer-ticked, and all human spirit and oddity processed away."
Bennett is quoted as saying, "Some plays seem to start with an itch, an irritation, something one can't solve or a feeling one can't locate. With People it was a sense of unease when going round a National Trust house and being required to buy into the role of reverential visitor." In the play, we learn quite a bit about how the National Trust operates and it's not all good but it's better than what we've been doing here: tearing down anything old and building an ugly big box which frequently remains empty.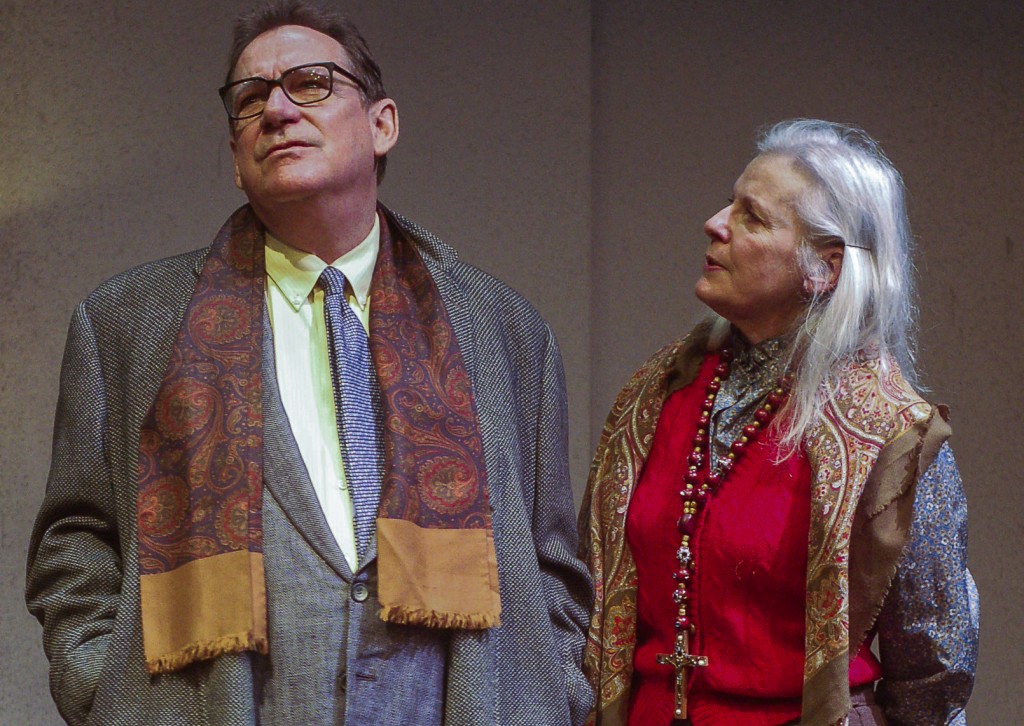 In the play, Dorothy Stacpole (Christine McBeath) can no longer afford to maintain the once-gracious Stacpole House in South Yorkshire. She can't even afford to heat it so she and her companion Iris (Nancy Amelia Bell) go about in furs and woolens, hats and scarves. Even in a tattered fur coat, heavy sox and runners, McBeath has a sense of elegance and it comes as no surprise that her character has been a model in her youth. McBeath has a delightfully dry way of delivering scathing commentary on contemporary English culture. Lady Stacpole appears to have two options: give the house to the National Trust (and have a bunch of tourists wandering through it) or come up with the money to maintain it herself. But how?
Well, there's always money to be made from the film industry – specifically, the 'adult' film industry.
With a couple of porn stars (played by Kevin Hatch and Charlotte Wright) under the direction of Mr. Theodore (wonderful William Samples), it looks like Stacpole House might be saved despite the efforts of auctioneer Bevan (Brian Hinson) and National Trust representative Lumsden (Matt Loop) trying to get their hands on it.
Apart from a lot of paintings and bric-a-brac, the house has a collection of chamber pots with (ugh) the urine of such celebrities as Thomas Hardy, Evelyn Waugh and Rudyard Kipling still in them. Good grief.
Lady Stacpole also has Henry VIII's rosary – an item that would likely save the house, herself and Iris for years to come.
From the moment the film crew begins setting up the four poster bed and the actor works feverishly to achieve an erection, we know that Lady Stacpole's sister Archdeacon June Stacpole (Kate Robbins) will turn up and she's likely to bring the Bishop (Hamish Cameron) with her. Perfectly predictable.
Even in a state of disrepair, the bones of this stately home should be evident but that costs more than designer Marcus Stusek probably had at his disposal. Photos of the National Theatre production show what can be done with a good budget.
Some entertaining performances – including Demi Pedersen as the film crew's makeup girl – but People is fairly typical drawing room comedy. I miss the customary Bennett bite.