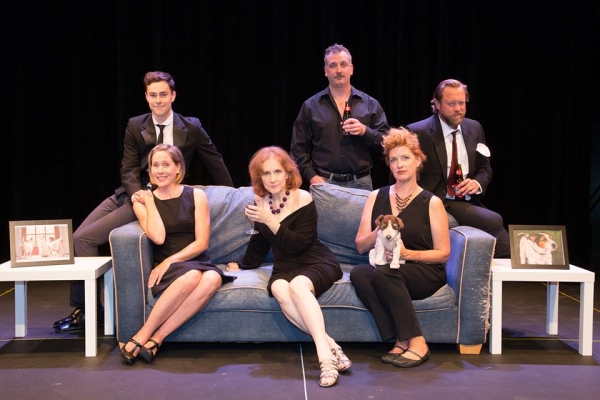 At Presentation House Theatre until September 28, 2014
604-990-3474/phtheatre.org
Posted September 24, 2014
There's dysfunctional and there's really, really dysfunctional. The family in Since You Left Us, actor Susinn McFarlen's first play, is one of the latter: shot through with alcoholism, bad parenting, sibling rivalry and unhealthy co-dependency (with a Jack Russell terrier named – unimaginatively by his owner – Jack. According to the playwright's notes, alcoholism in her own family is "forever imprinted" on everyone in it. What to do with it? Make comedy.
And McFarlen has done that in a big way. Since You Left Us is laugh-out-loud funny until the end when something is revealed that suddenly makes the play profoundly poignant.
First produced at the 2011 Fringe, the play has changed and strengthened tremendously since then: it's both funnier and sadder – with the emphasis on funnier. The night I went, the audience laughed so continuously and boisterously that there were times I couldn't hear the dialogue. But the revelation – heightened since the first time the play was produced – makes it much more than a comedy and an altogether much better play.
And director Amiel Gladstone has put together a stellar cast. The incomparable Colleen Wheeler as the dog-obsessed Denny is the crazy glue that keeps the laughs coming in this production. Mouth-to-mouth on a mutt? Diapers on a dog? Cooing and baby-talking to Jack, Wheeler is hysterically funny but can turn an evil eye on her character's mother, brother and sister, that stops them dead in their tracks. Denny is a 'don't mess with me' sort of gal – and who would mess with her? She's big and tough and strong. And then Wheeler breaks your heart with Denny's rendition of The First Time Ever I Saw Your Face. Is there anywhere Wheeler can't take us?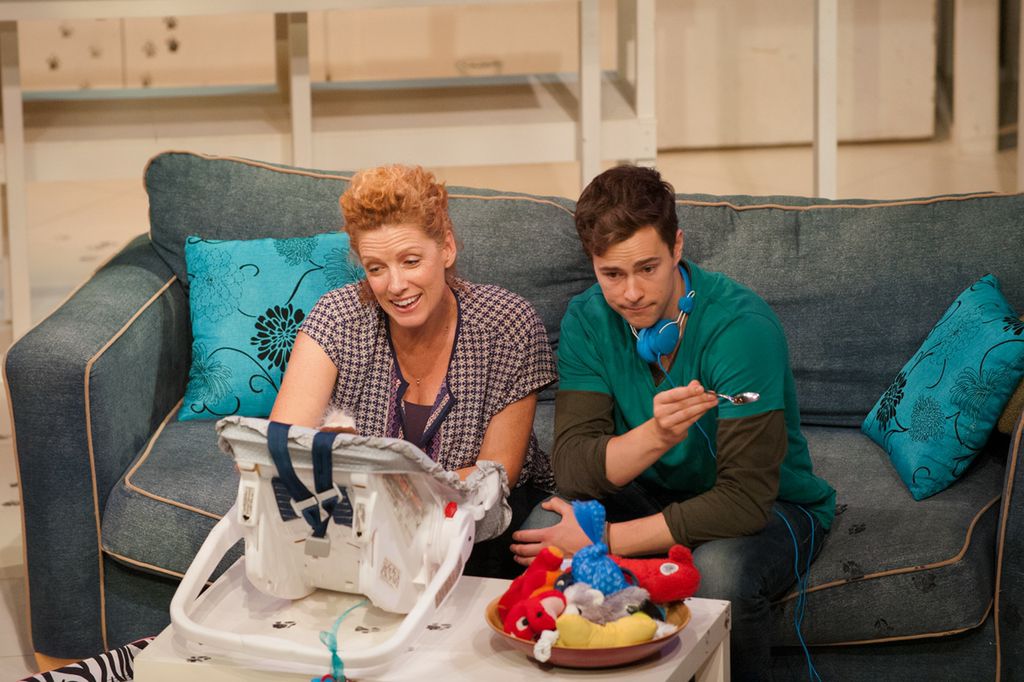 But the story is really Fanny's, the sister who arrives at Denny's in search of her AWOL son, Danno (cute and earnest Mike Gill, a student in his graduating year at Studio 58). Jillian Fargey, as Fanny, is cast in a role she's frequently called upon to do: uptight, nervous, and anxious. She does it so well and, thankfully, in Since You Left Us, her character loosens up and, in doing so, Fanny is pulled back into this flawed family that is, nevertheless, a family.
Erla Faye Forsyth, best known for her eccentric and crotchety old lady roles at Pacific Theatre, gets a break in this one: it's Dolly's 70th birthday but she's one sexy septuagenarian in a plunging leopard-skin patterned blouse, cinch belt, tight pants and bright red spike heels (put together by costume designer Carmen Alatorre). She's got herself a much younger boyfriend – married, alcoholic Chuck (Derek Metz) – with whom she's about to move in. Forsyth gets another break; turns out her character isn't just a horny old cougar.
Mike Wasko is Denny and Fanny's fireman brother Mike who, along with his friend Chuck, is always enjoying yet another beer with the toast, "first one of the day". These people, with the exception of reformed alcoholic Fanny, really drink.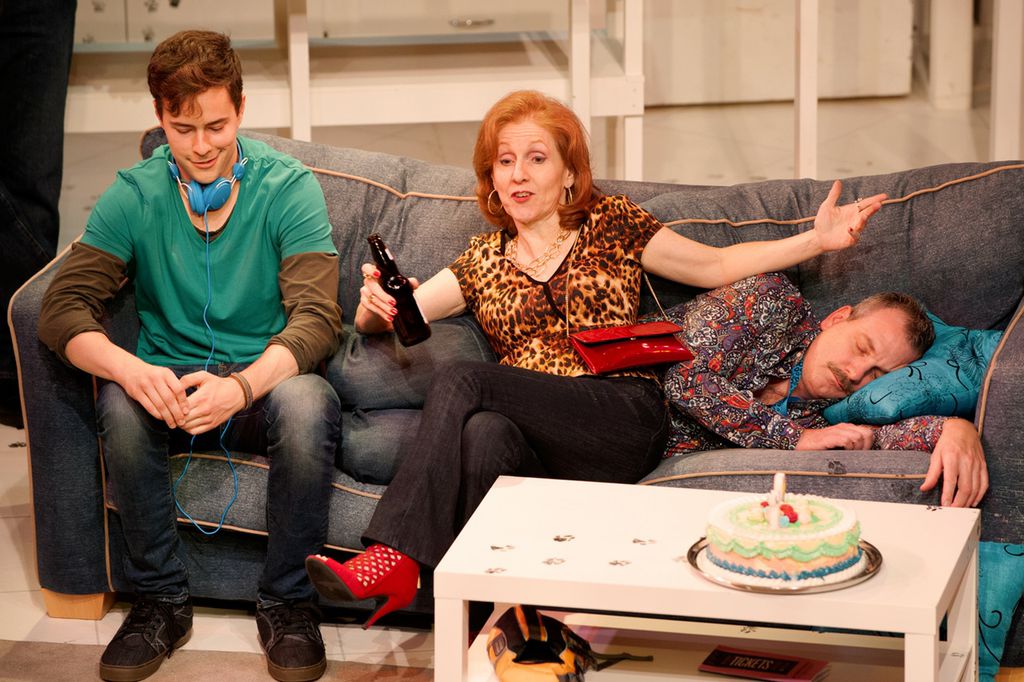 There's a lot of fighting, bitching, arguing and yelling so if your own family dynamic finds itself in the same position, Since You Left Us might not be for you. On the other hand it will make your family appear positively happy. It's funny, the dialogue crackles with wit, these are people you might know (and love) and it's an astonishingly good first play by a first-rate actress whose recent role in Dirty Old Woman made that play, written by Loretta Seto, not only a Pick of the Fringe but got it picked up by the Cultch for later this year. Not content with writing one new play, she has two in the works. Based on the success of Since You Left Us, both will be worth watching for.