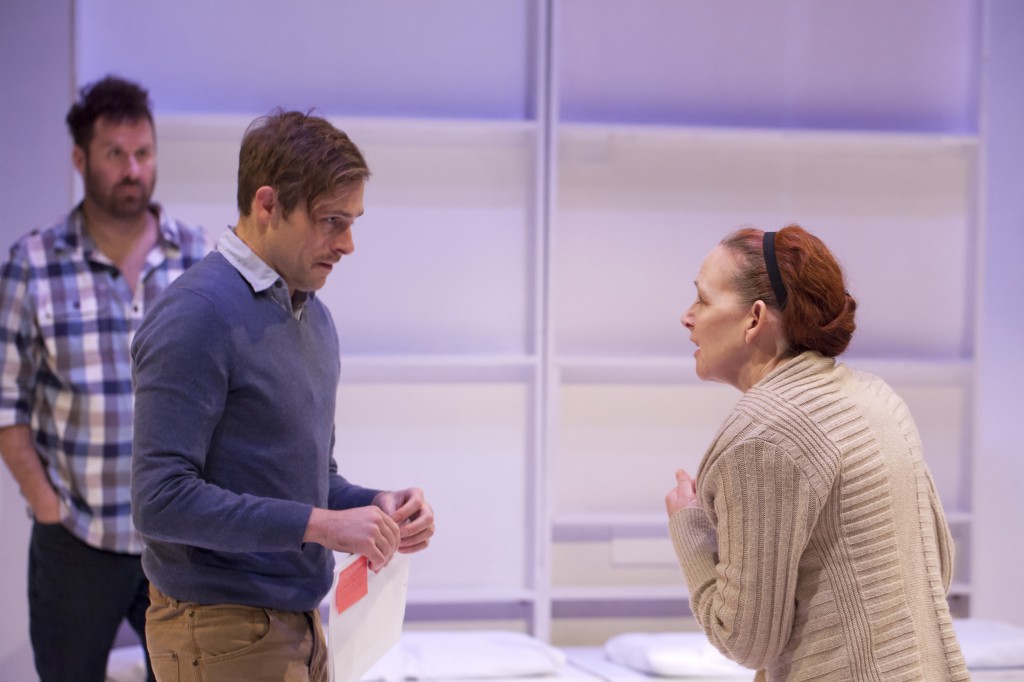 At Performance Works until November 23, 2014
1-800-838-3006/brownpapertickets.com
Posted November 16, 2014
David Hudgins, a founding member of the Electric Company Theatre and Associate Director at Studio 58, bites off a very large chunk with Small Parts. Anton Chekhov wrote plays about boredom and managed not to bore audiences; Hudgins writes about a bad play and ends up with a play that could have been a lot better. Risky venture.
This is extremely personal stuff: Hudgins' mother, called Irene Perkins in Small Parts and sensitively portrayed by Eileen Barrett, was diagnosed with terminal ovarian cancer ten years ago; part of her reaction to the diagnosis was to write her first – and last – play, The Ovarian Dialogues. The characters were body parts: Liver, Lymph Nodes, Ovaries, Heart, Soul, etcetera – a sort of Woody Allen-ish thing without the humour – although calling a character Madame Ovary is pretty funny.
As Hudgins' mother's disease progressed, she asked for her son's directorial expertise and Hudgins, leaving his wife and new baby behind, flew back East to 'help' direct. Right away he knew just how bad the play was but also how important it was to his mother: "It means everything to me." No way out. On top of everything, his mother wanted Hudgins to convince his sister, who suffered from adult ADHD and whom he felt to be "trouble", to be in it.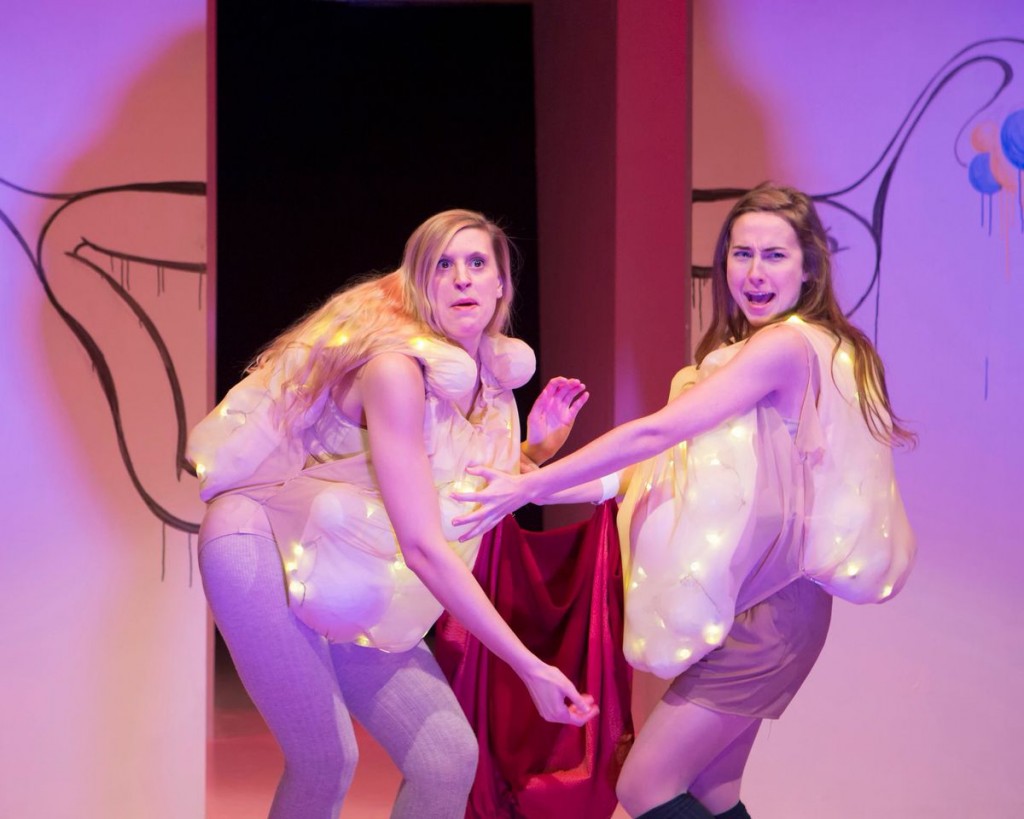 The Ovarian Dialogues was eventually produced mostly for friends and relatives at the University of Waterloo. In an interview, Hudgins confessed, "I have to say at the time I was kind of embarrassed by what was on stage." In hindsight, he knew there was a play waiting for him to write; however, labours of love – and that's what Small Parts is – don't always work out.
Small Parts, leaning heavily on his mother's material including interpretive dance, goofy costumes (Laura Fukumoto), old style theatrics and overblown poetic language, tells the story of Hudgins' emotional reconnection with his mother and sister through the rehearsal and production of The Ovarian Dialogues.
Marisa Smith directs for the Solo Collective Theatre and she brings together a cast fully committed to Hudgins' story. I suspect rehearsals were emotional roller coasters: silliness mingling with sadness as Hudgins – called Nathan Perkins (Jeff Gladstone) in Small Parts – revisits his past. Imagine Andrew McNee (as Dan) wearing a flesh-coloured, body-clinging body stocking (and you can only imagine to which particular body parts it clings) 'swimming' toward Polly (Christine Reinfort) and Nory (Lauren Jackson) who are rigged out as egg-filled ovaries. Juxtapose this scene with a heart-wrenching scene between Irene and her son Nathan: "Go home, I don't need you anymore", she says. He replies, tearfully, "I think you're gonna die and it scares the living shit out of me". Or scenes between Nathan and his badly broken, drug and alcohol addicted sister Ariel (Meaghan Chenosky). It's a safe bet there were tears on the stage as both Hudgins' sister and his mother have since succumbed to their illnesses.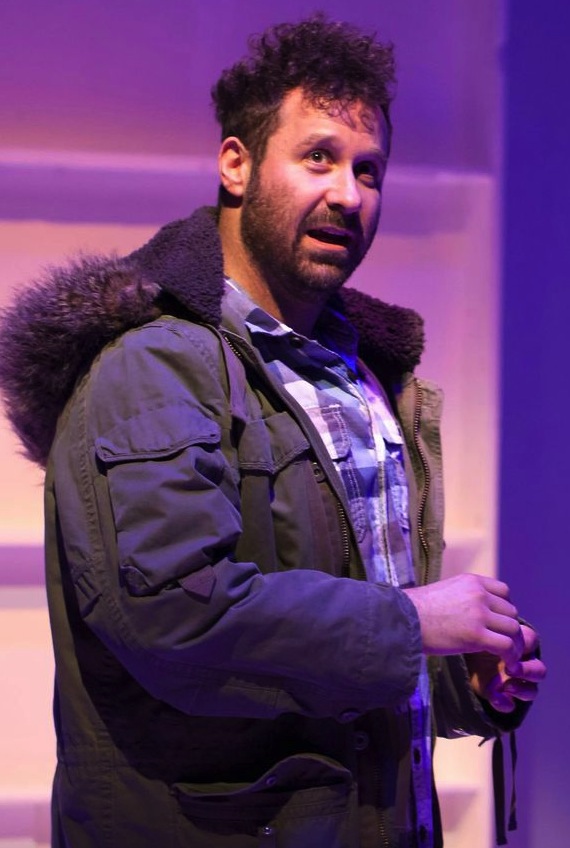 But there was probably plenty of laughter, too. Wind McNee up and let him go; there will be laughter although, personally, I've never found drunks or stoners all that funny. Still, a lot of people do and McNee is the go-to guy for this sort of thing.
Autobiography is tough. Even tougher is being tough on it. Not only is his mother's play embedded the play Hudgins has written, but his heart is embedded in it, too. In fact, with all those silly body parts running around, what is memorable about Small Parts is the size of Hudgins' heart. This play is not one rewrite away from Broadway. It's finished and Hudgins is moving on. He is currently working on an orchestral-physical experiment with composer Peggy Lee for Electric Company Theatre and The Elbow. He's a risk-taker, no doubt about it.