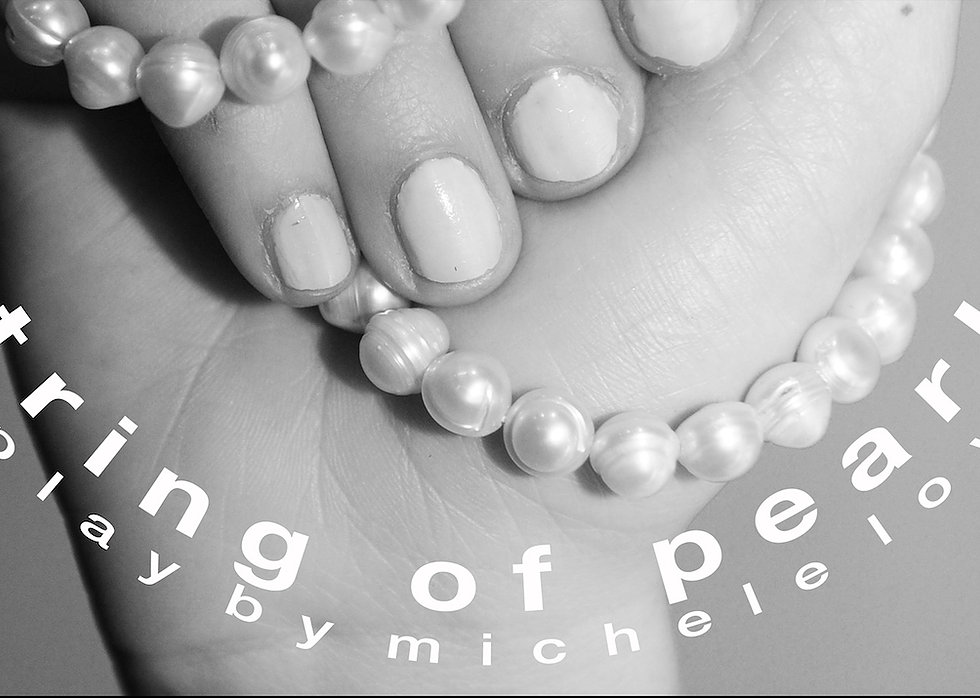 Studio 1398 until May 14, 2017
brownpapertickets.com. Pay-what-you-can-afford starting at $15
Posted May 12, 2017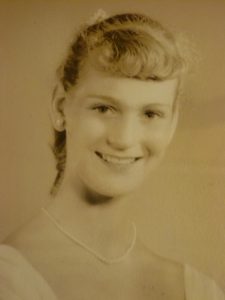 I have a thing about pearls. My mother gave me some 'cultured' pearls when I graduated from highschool. I haven't worn them in decades but they have sentimental value beyond dollars and sense. And they will get passed on to one of my granddaughters who won't wear them, either. And so on and so on. It's the oysters' revenge: stringing us along through the generations.
Contemporary American playwright Michele Lowe strings us along, too, in this gentle little play, String of Pearls (2004-2005 Outer Critics nomination for Outstanding Off-Broadway Play). Like a string of pearls itself, the play comes – challenging credibility – full circle.
Written in nine scenes, Lowe begins with Beth, age 74 (Jennifer Tong), trying to locate the pearls given to her by her husband years ago. She's determined to have her granddaughter Amy (Sarah Seekamp) wear them on her wedding day. Flash back in Scene 2 to Beth at 39, unknowingly asking for and getting from her husband a different kind of 'string of pearls'. So grateful is he to her for allowing him to ejaculate between her small breasts – so-called 'string of pearls', he buys her the real deal.
Lowe then traces the story of the pearls through twenty-seven different characters all played by four actors and spanning thirty-five years until eventually septuagenarian Beth gets them back – a gift from a three hundred pound, young, androgynous lover. Beth then gives them to granddaughter Amy in time for the wedding. And the circle begins again. Yes, the script demands complete acceptance of the implausible but, in bits and pieces, it holds some charm.
Gerald Williams, directing for Tomo Suru Players, makes choices that make the play feel cozy and intimate: four chairs, covered in layers of multi-coloured cloth, five little cloth-covered tables, and four actors who, we discover, are wearing layers of different t-shirts and blouses. As each new character emerges, the actor simply removes another layer or picks one up from the set et voilà, Josianne (Lucia Forward) becomes a French jewellery saleswoman or Ella (Kelly Sheridan) becomes Stephanie. It's a bit of a chess game keeping track of the characters but each of the actors has a major, enduring role. By the concluding scene, Scene 9, all four come together. Tong begins and ends as Beth; Seekamp begins and ends as Amy; Sheridan is brightest as a gravedigger looking for love; and Forward is Josianne, an immigrant chambermaid who finds the pearls scattered around a hotel room and rescues them from the vacuum cleaner.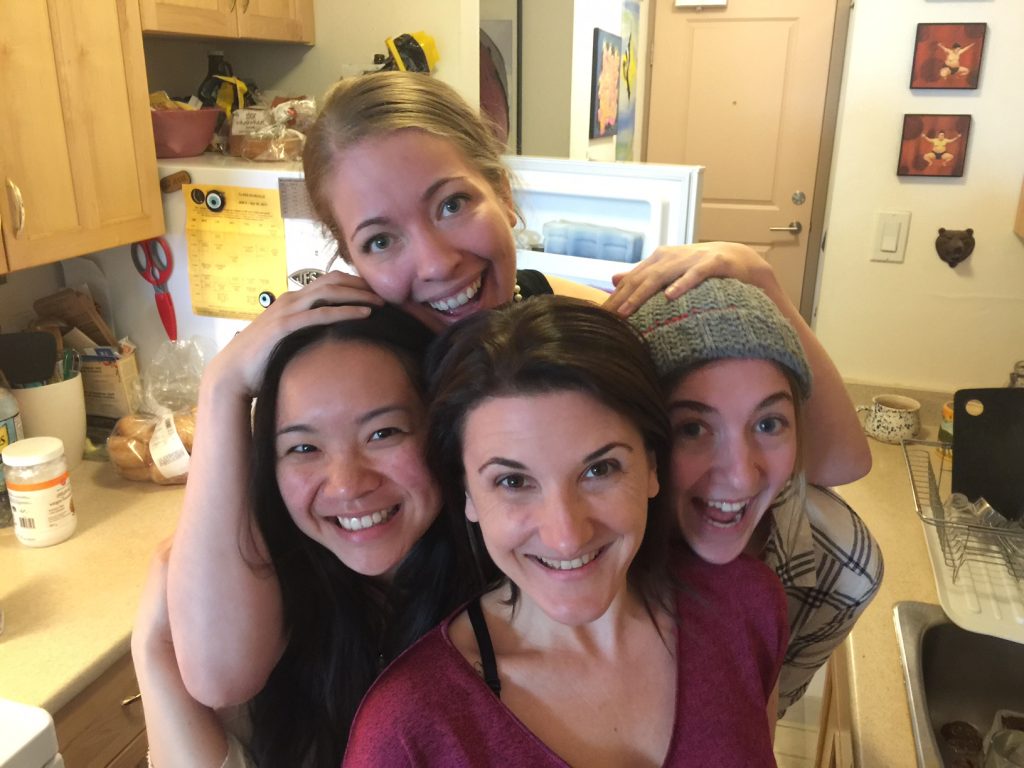 Men come off rather badly in String of Pearls from Beth's philandering husband to Cindy's abusive boyfriend. Kevin, Amy's fiancé, remains a mystery. Two of the characters can't wait for their mother to die (and one of the those mothers obliges her daughter by going for a swim and never coming back).
This is a small piece, charming in its way but with little depth unless you find the old saying, "What goes around, comes around" profound. String of Pearls takes that old maxim twists it and whips it into a story while Tomo Suru Players gives four young actors a chance to shine.