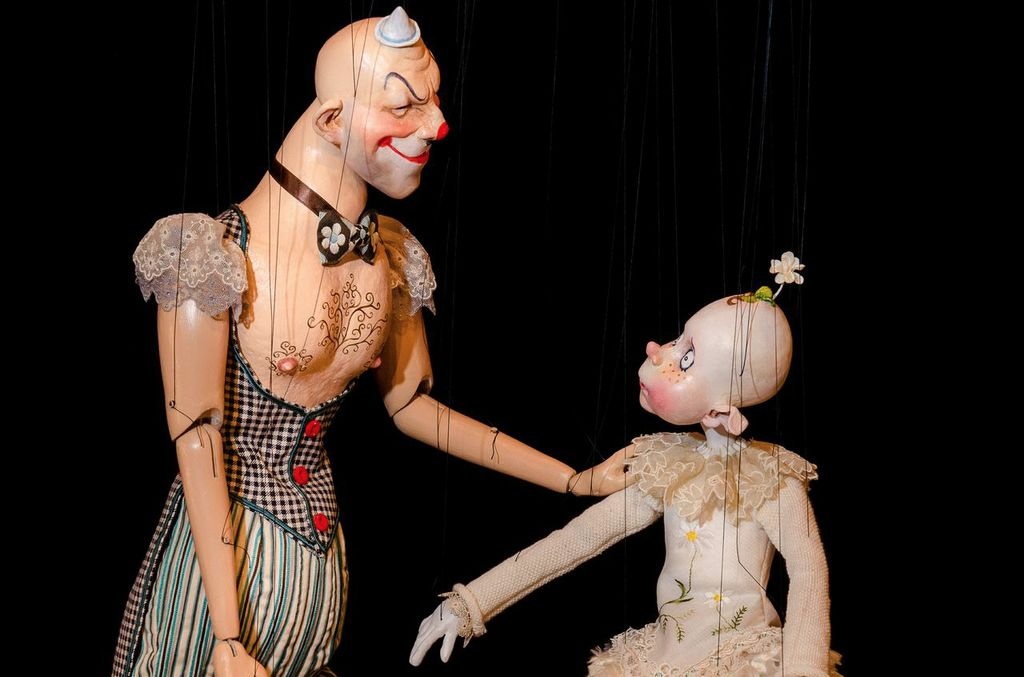 At The Cultch Historic Theatre until December 15
604-251-1363/tickets.thecultch.com
Posted November 27, 2013
With apologies to Mary Poppins: "Oh, it's a jolly 'oliday with Ronnie/Ronnie makes your 'eart so light/When the day is grey and ordi-nary/Ronnie makes the sun shine bright."
Ronnie Burkett, brilliant Canadian puppeteer, takes a few digs at prim and proper Mary Poppins across town at The Stanley so it's fair game to paraphrase lyrics from the Sherman brothers to celebrate one of our own.
Proudly sporting a Movember 'stache, Burkett warns those of us who love his bittersweet existential shows that The Daisy Theatre is just going to be silly fun. And not necessarily good clean fun: "I hope I offend all of you." Off to a good start, he refers to Heather Redfern, The Cultch's executive director, as "Heather Rugburn". Naughty boy.
Born in Lethbridge, Alberta, Burkett says he has been captivated by puppetry since the age of seven; at fourteen, he began touring his shows around Alberta. The Ronnie Burkett Theatre of Marionettes was formed in 1986 and Burkett now plays on major Canadian as well as on international stages. His breakthrough show was Tinka's New Dress in 1994 and what followed was a flurry of awards including the prestigious Siminovitch Prize for Theatre in 2009. New Yorker love him: "One of the geniuses of the world…seeing his troupe every few years has just become a necessity of civilized theatergoing" —The Village Voice, New York. To know him (and not in the Biblical sense, although there are those – oh, well, let's not go there) is to adore him.
Inspired by the illegal underground puppet shows of Nazi-occupied Czechoslovakia, The Daisy Theatre is partly scripted, partly improvised and includes variety acts, music and monologues. Mostly, it's Burkett getting down, dirty and funny with his fans. And The Daisy Theatre will be different every night so you can be charmed more than once.
Ever seen a puppet stripper? Wait 'til you see Miss Dolly Wiggler wiggle her tits and ass whilst singing, "When it's time to snack/They love my rack."
Things go from naughty to naughtier with aging diva Esme Massengill  ("the lovechild of Tallulah Bankhead and Mr. Magoo") dragging her wasted body on stage where she laments (or enthuses): "I'm on my knees again in Vancouver."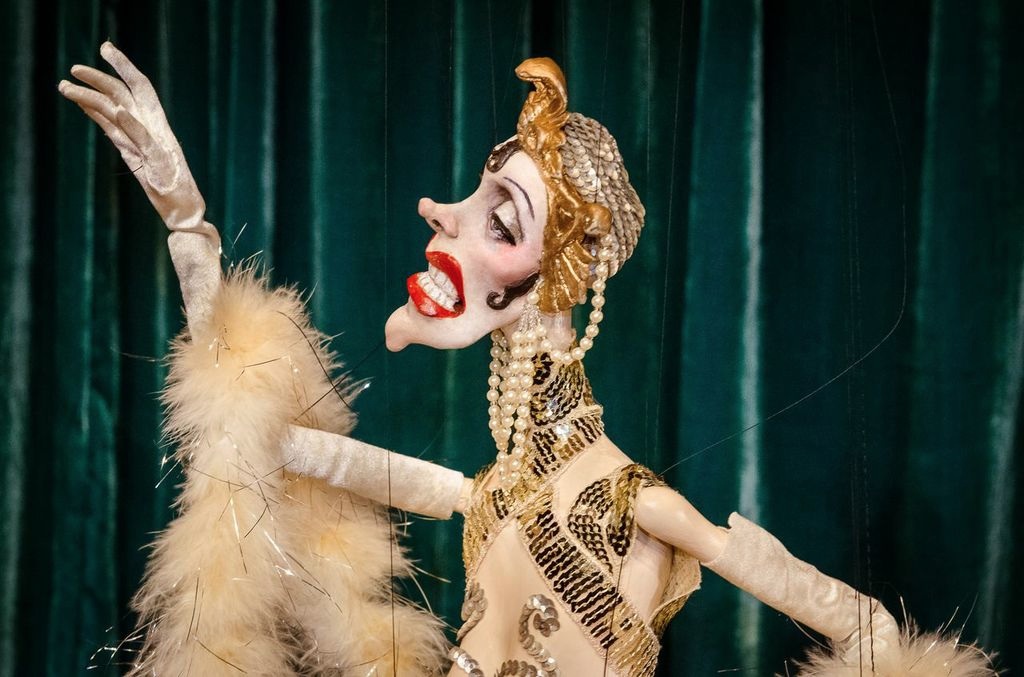 The Daisy Theatre is not all wicked. Old prairie widow Edna Rural from Turnip Corner, Alberta, spins a love story – peppered with the oft-repeated, "Lord, love-a-duck" – so poignantly you will imagine her farmer husband Stanley is right there beside her.
Burkett has never been so open to his audience as he is in this show. On opening night, he had to stop, briefly, to get over a laughing fit. His asides are hilarious: when one puppet apologizes for his awkward moves, the puppet explains, "I'm sorry. I'm hung this way." Burkett breaks up and tells us, "That's a line I use a lot."
The heart of the show is Schnitzel, a strange, pale little creature who encourages us to find our wings and fly. But just as things get a little too sweet with Schnitzel, Burkett pulls the rug out and gets us laughing again. He doesn't do sentimentality.
It's amazing how fixed our focus is on those little puppets, "thirteen inches of fun-in-the-dark on the eastside", quips one of twenty or thirty puppets waiting their turn in the shadows. Burkett is visible the whole time, manipulating the strings or as satanic puppet Murray Teufel says, "jerkin' me around". When Burkett steps down onto the little stage with the puppets – as he does now and again, the puppets look normal; he looks like The Friendly Giant.
And he is: he's a giant on the national and international stage. He's having a rollicking, fun-filled time at The Cultch – and audiences are, too. To know Burkett is to be enchanted by him and his exquisite little wooden, papier mâché and cloth friends.