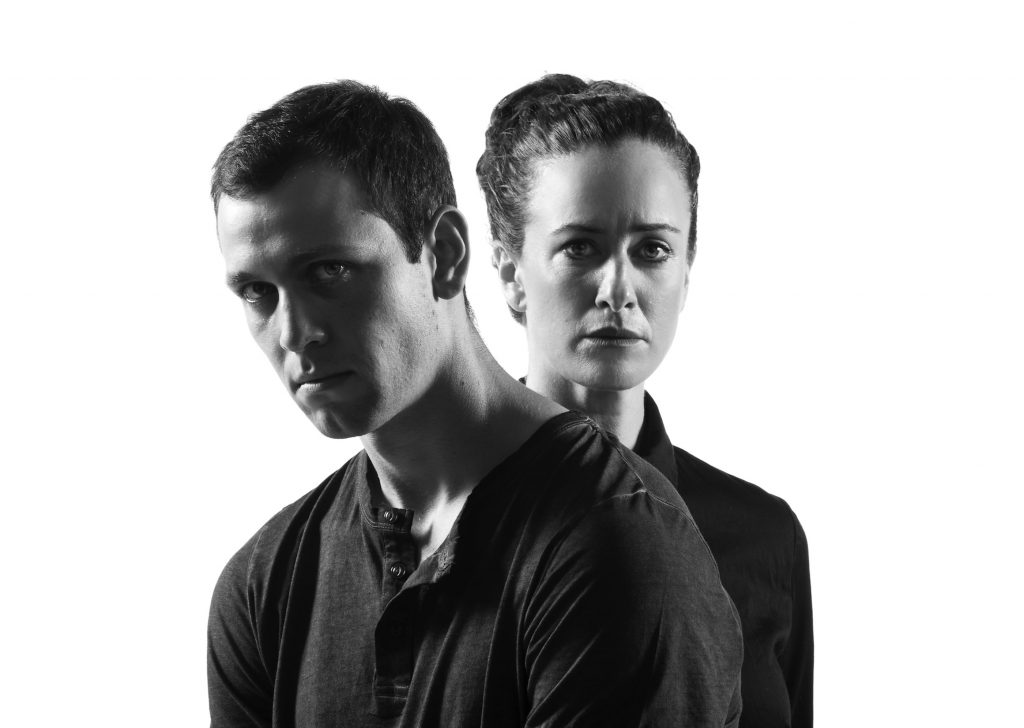 At The Russian Hall (600 Campbell Avenue) until January 28, 2018
Tickets from $26 at pitheatre.com/the-events
It seems there's a shooting every day now in the Lower Mainland; we write it off as just another gang-related war between drug dealers – sometimes involving the tragic death of innocent bystanders. But how do we process mass shootings in schools, bombings in public places or the bloodbath set in motion by Anders Behring Breivik who mowed down seventy-seven people, many of them children, and wounded three hundred and nineteen more at a Workers Youth League summer camp in Norway in 2011?
In The Events, prompted by the Norwegian massacre, Scottish playwright David Greig looks for answers in a way that is at once beautiful, sad yet surprisingly uplifting.
In the play, Claire, a hip, F-bombing priest and her church's choir leader, has survived a mass shooting perpetrated by The Boy (as he is called throughout) in the church's music room. While she herself has not been injured she is, nevertheless, a victim and has been left struggling to comprehend the event. She doesn't seek revenge, she needs to understand. What she discovers is chilling and frightening in its simplicity.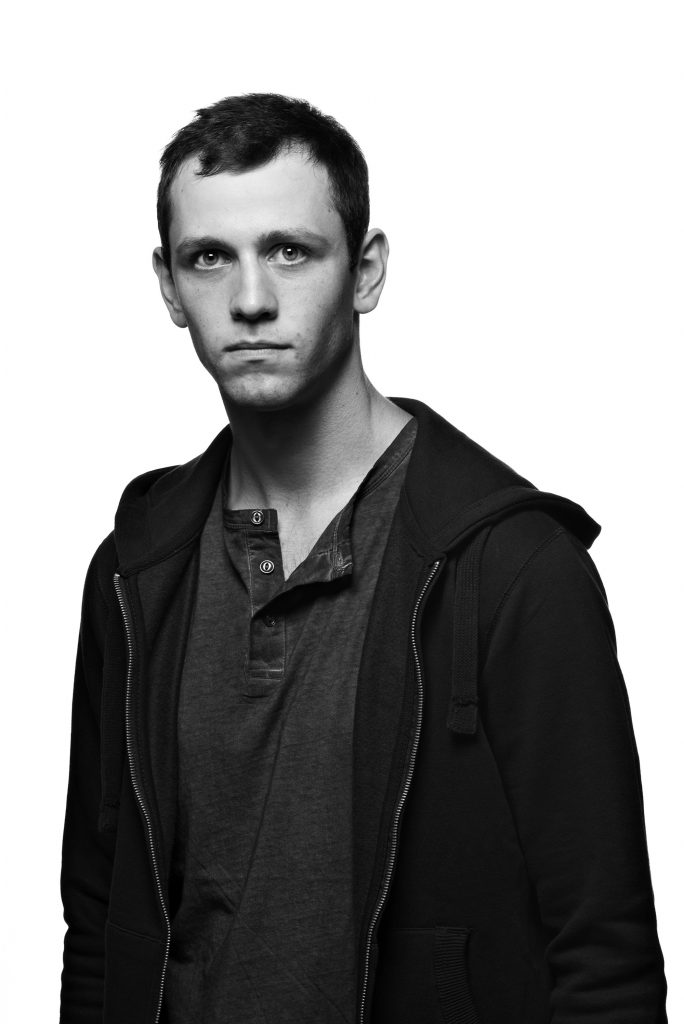 The staging is both austere and imposing: a bare performance space and three chairs backed by a full choir, different every night. The night I attended, the Chalice Choir from the Unitarian Church of Vancouver was thirty-two strong and simply breathtaking in their interpretation of composer John Browne's music. (Lapsed churchgoers like me forget how the sound of many voices joined together can make my heart leap.)
I have never seen music so exquisitely integrated into text nor have I felt such a sense of communion with the playwright, the performers, the choir and the rest of the audience.
Luisa Jojic is a luminous Claire struggling to understand what triggered The Boy who at the outset of the play arrives at the music room, possibly to join the choir, a community outreach program.
Douglas Ennenberg is The Boy, a seemingly regular sort of hoodied teenager into rap music and video games. But his mother has committed suicide and his father is an alcoholic. He praises the Vikings of old who went through "warrior preparation" before going "berserk". There is definitely white supremacy and celebrity adulation to The Boy's perspective on the world. Bullied for being weak when he was younger he's now impatient to "make his mark". All our usual rationales to explain away why someone goes on a killing spree are there. And yet. Do we really know at the very instant he began firing, what was going on in his head?
Ennenberg performs a dance that is so full of barely contained rage that it's chillingly portentous. Ennenberg also plays a psychiatrist that Claire has sought out, The Boy's father and Claire's lover Catriona.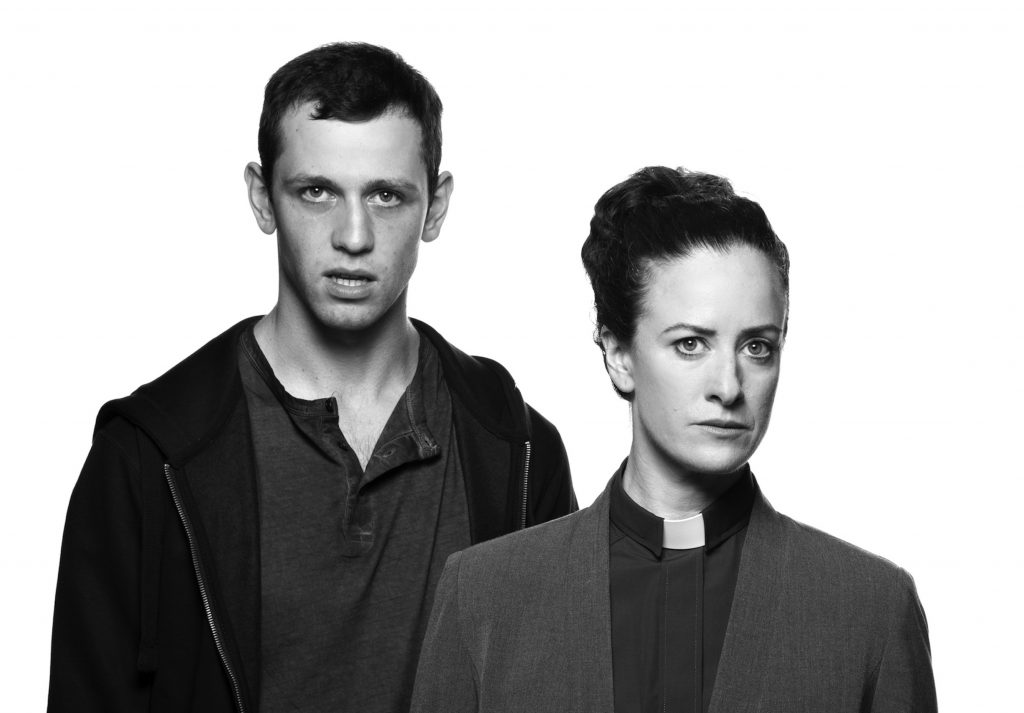 Together, Jojic and Ennenberg thoroughly engage us. There's no gun, no blood, no violence, no death. But a feeling of terrible tragedy and deep sorrow is omnipresent.
For each performance a different choir has been invited to participate. The singers do not know the story and the evening begins with a song of each particular choir's choosing after which they sing composer Brown's songs that they have been rehearsing for some time. And so we watch the choir experiencing the story for the first time – and they watch us. There were tears in the eyes of some choristers as The Events ended; there were tears in the audience, too.
And yet there is a embracing and inclusive sense of community, of communion, of coming together at the end of this remarkable work. In an interview, Greig admits, "I've tried very hard to make something that, as honestly as I can, explores this question of what do we do about evil. I don't know what people will make of it. I barely know what I make of it. But hopefully, if you're wrestling a bear, even if you lose, you're going to learn something, and it's quite interesting for the spectators."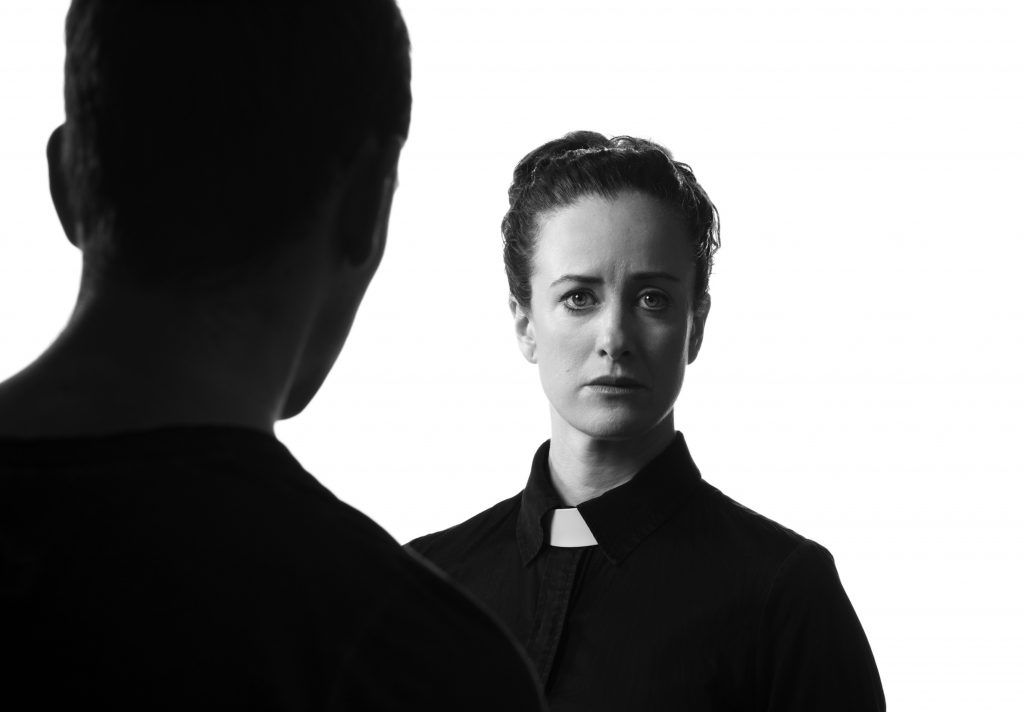 There are, the playwright suggests, no simple answers: The Boy is not simply evil or insane. He's just a boy that in one senseless act caused immeasurable pain and grief. The Boy even admits that in the middle of it all, he was aware that what he was doing was "silly." That's truly terrifying.
Sensitively directed by Richard Wolfe, produced by Pi Theatre and part of the PuSh International Performing Arts Festival, this profound and profoundly moving show is not to be missed. The Events just might be the event of the 2018 season.