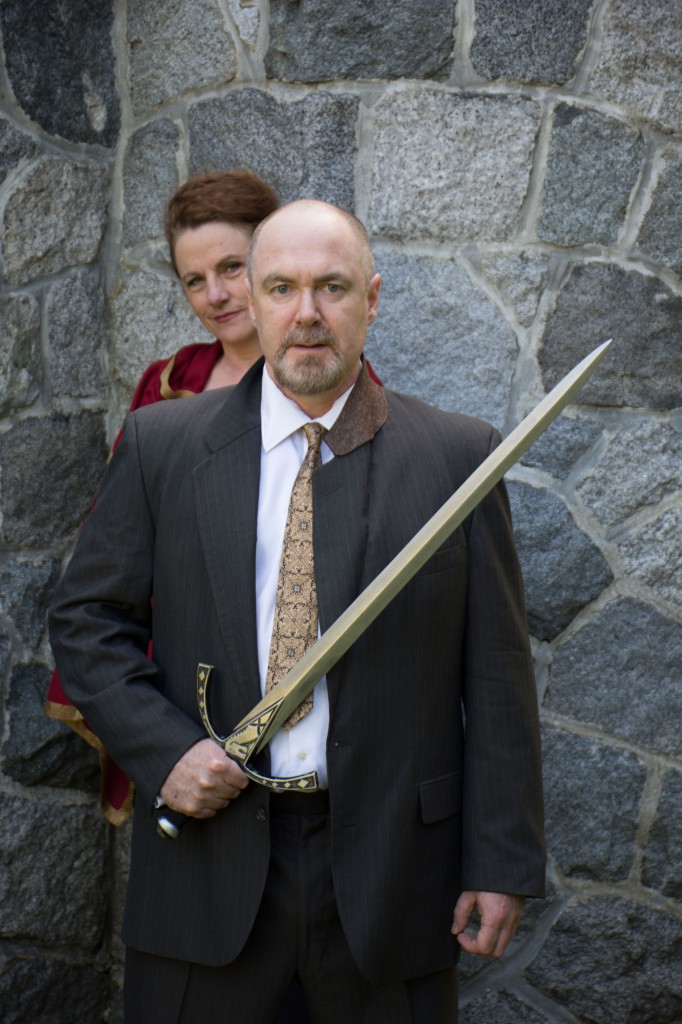 At the Jericho Arts Centre until June 26, 2016
604-224-8007/unitedplayers.com
Posted June 7, 2016
A cold blast of winter would have been welcome inside the Jericho Arts Centre on the night I attended The Lion in Winter during a mini-heat wave. The problem has been solved so don't be deterred if you're looking for a play with a lot of substance.
Written by American playwright James Goldman, the play premiered on Broadway in 1966, winning a Tony Award for Rosemary Harris as Eleanor of Aquitaine. Goldman went on to write the screenplay for the Academy Award-winning film, starring Katharine Hepburn and Peter O'Toole, as Eleanor and Henry II respectively.
Both the play and the film would have been startling innovative with Modern American-English dialogue relating to events going back to Christmas Eve, 1183 in Henry's Chinon, France palace. In this United Players production, costumes by Heipo Leung are also contemporary; Henry (William MacDonald) is in shirtsleeves while Alais, his mistress (Julie Disher) wears a white skirt and blouse. The minimal but effective set by Marcus Stusek – a few pieces wooden furniture and several Gothic columns – are medieval-ish. Add a Gregorian soundscape by Megan Lai and you have an interesting mix of contemporary and period.
In his program notes, director Jack Paterson refers to The Lion in Winter as "a contemporary kitchen sink drama set in the world of kings and queens." Eleanor (Marilyn Norry), in the midst of all the murderous schemes over succession between herself, Henry and their three sons, understatedly quips, "What family doesn't have their ups and downs?" The Lion in Winter is peppered with such pithy comments, drawing the play into present times.
What's at stake are the English throne and extensive territories. Henry, at fifty, is still in power but each of his three sons is eager to have it. Richard (John Macanas), at twenty-six, is the eldest, toughest and most likely to succeed; Geoffrey (Dayleigh Nelson), a year younger, plots to succeed his father but is not preferred by either his father or mother; John (Alexander Lowe), still a whiny sixteen-year-old, is his father's favourite.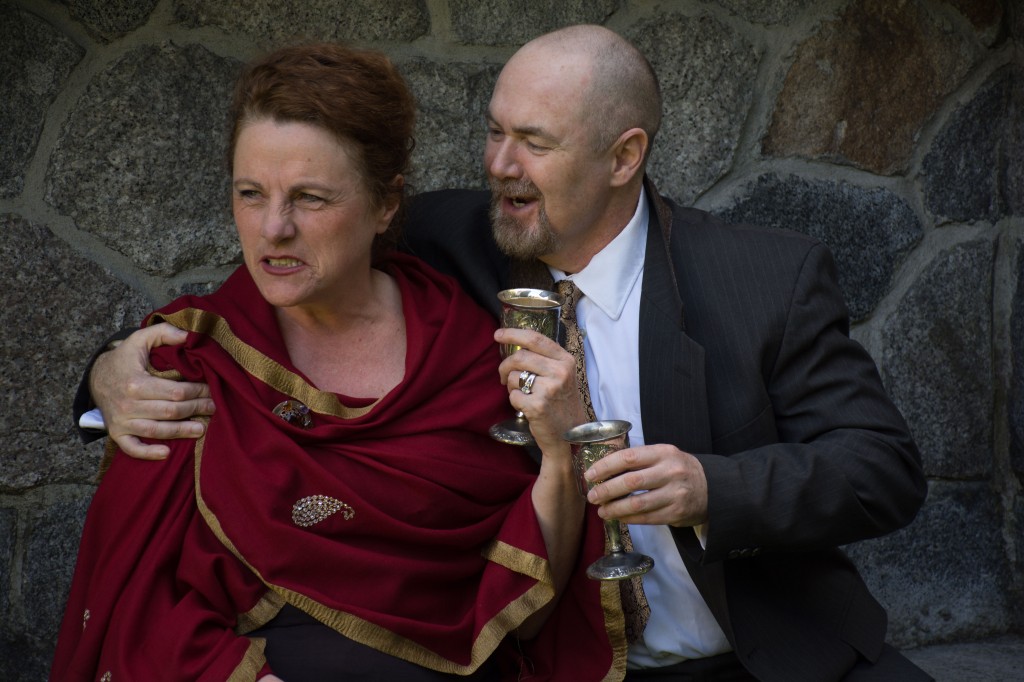 The most engaging aspect of this play – and of this production – is the sparring between Eleanor and Henry. In retaliation against Eleanor's treasonous plotting against him, Henry has imprisoned her but, on this Christmas Eve, he has brought her to the palace for the holiday season. "Shall we hang holly or our sons?" asks Eleanor, setting the tone for the play.
Like Eleanor, Norry is at the height of her career in a role that demands twisting and turning as the queen vacillates between doting mother to outraged wife, lover of and traitor to Henry in equal measure. It's a massive role and Norry rigorously pursues it.
As Henry, MacDonald matches Norry's dynamic performance with confidence and authority.
MacDonald and Norry, however, are at their most interesting when they reveal the affection – not completely extinguished – between Henry and Eleanor. There are moments of tenderness that make all the posturing go away, however briefly. In the hands of writer Goldman, The Lion in Winter is effectively a love story gone sour.
The story, with all its machinations, is a lot to absorb in more than two hours. And the story's arc reaches a peak early; the arguments and the tension remain relentlessly at that pitch. The late introduction of King Phillip II of France (Nick Preston) takes the arguments in a slightly different direction, as does the increasing cunning of Alais. But, essentially, the play crescendos early and stays there with everyone at each other's throats.
Probably Leo Tolstoy's most frequently quoted line is, "All happy families are alike; each unhappy family is unhappy in its own way." With power, wealth and territory at stake, Henry II and Eleanor of Aquitaine's family was not a happy family but it certainly was an intriguing one. Full of intrigue.