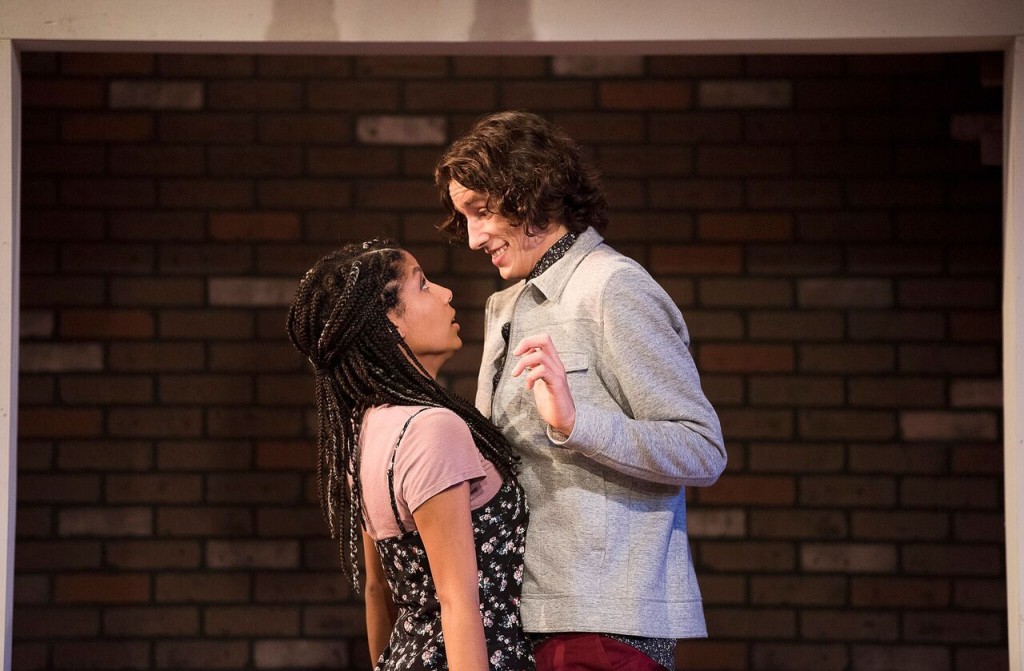 At Studio 58 until December 4, 2016
Ticketstonight.ca/604-684-2787
Posted December 2, 2016
There's always a good reason why some Shakespeare plays are frequently produced – Hamlet, Romeo and Juliet, Macbeth and A Midsummer Night's Dream, for example – and others so seldom – Coriolanus, Cymbeline, Timon of Athens and Troilus and Cressida.
Studio 58 is never one to shy away from a challenge and Troilus and Cressida, with its two-pronged plot, certainly presents problems, not the least of which is its length. It's a full three hours long – almost three-and-a-half hours with intermission. There are long stretches of text – Ulysses' speeches (despite the clear and spirited delivery by Emily Doreen Wilson)  – with little action. And the two plots – the love story of young Troilus and Cressida set against the dying days of the Trojan War and the squaring off of the war's two opposing heroes, Hector and Achilles – don't always intersect. Indeed, each of the plotlines could be a play in itself.
But under the intelligent and creative direction of Kevin Bennett (whose King Lear in the tiny Havana Theatre in 2012 remains unforgettable), almost twenty Studio 58 students wade right in with swords cutting the air.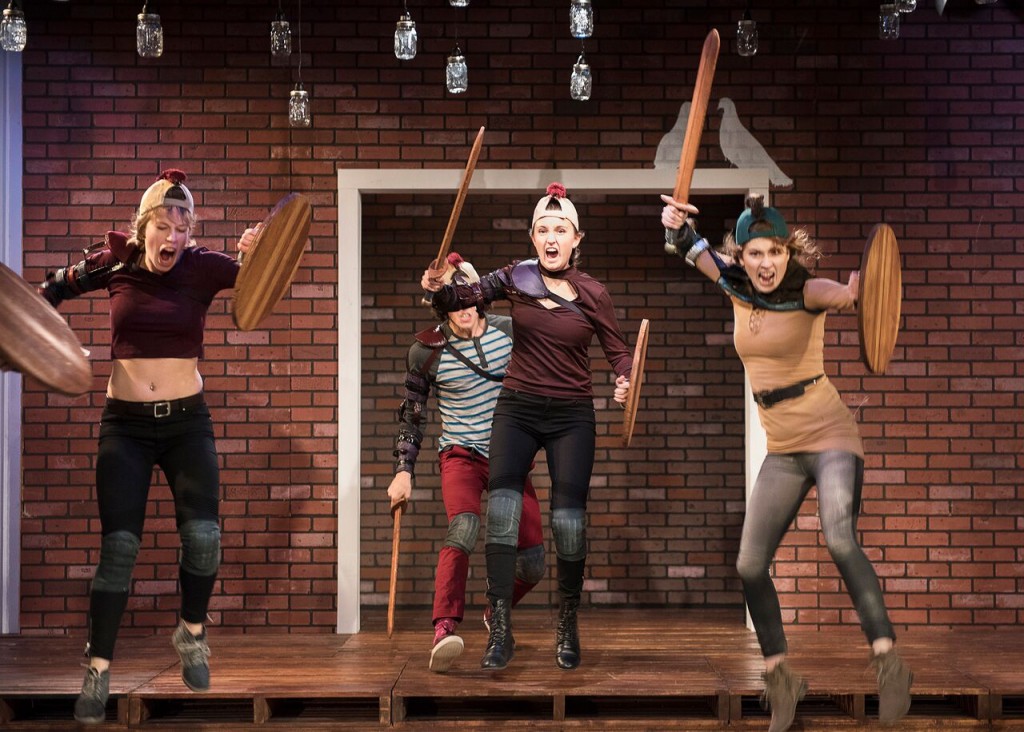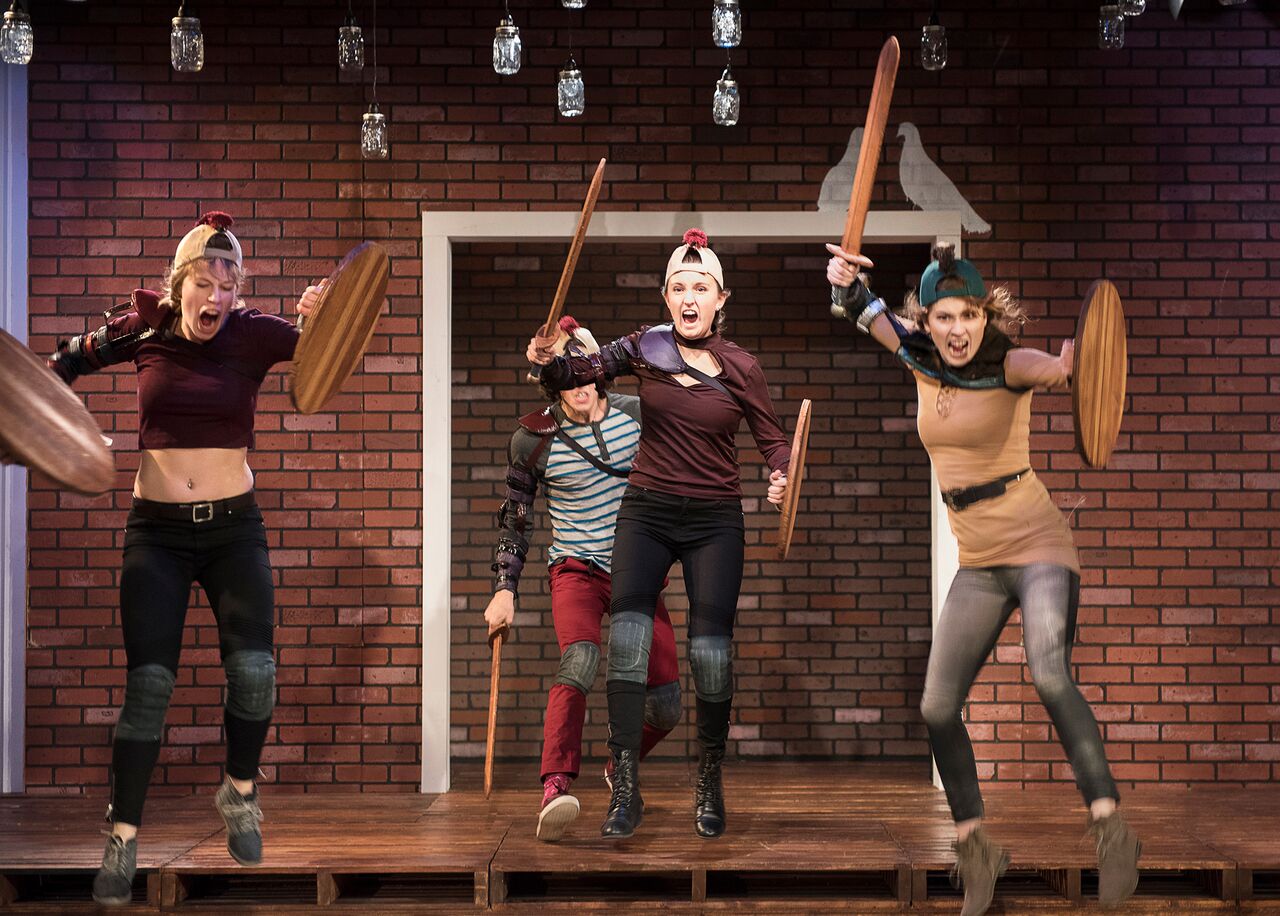 As is often the case with Studio 58 productions, the full ensemble scenes – in this case with movement direction by Lisa Goebel and fight choreography by Nathan Kay – are rousing, noisy, even blood-curdling. This show kicks off with actors leaping and howling while banging wooden swords on wooden shields. It sets the stage for bloody conflict.
Set designer Shizuka Kai offers a raised, planked square, open in the centre and with one side of the square that can be pushed upstage and downstage to create a larger, open performance area: simple and functional. The set is backdropped by a brick wall with a retractable opening for characters to enter and exit. Three or four children's swings hang offstage left and offstage right for additional, up-close and personal seats for a few in the audience.
That intimacy and audience interaction is one of director Bennett's trademarks. Before the play starts, all the actors mill around, squatting in the aisles, sitting in empty seats and talking to the patrons. And throughout the play, dialogue is directed to the audience sometimes as if looking for confirmation. It makes the performance tremendously inclusive: we are all here together on this night.
And although Shakespeare's text is all there, the asides are definitely contemporary: "Is she serious?" "No one's gonna be saying that". "Oh yeah?"
With a preponderance of young women in the theatre program and a scarcity of female characters in Troilus and Cressida, there is a lot of cross-gender casting. It takes a while to accept Quinn Cartwright as Menelaus, Krista Skwarok as Calchas, Emily Doreen Wilson as Ulysses and Chloe Richardson as Thersites.
But Camille Legg as Ajax works like a damn. As Romeo in last season's Romeo + Juliet, Legg was coltish and winsome. As Ajax she's pumped full of bravado, flexing her muscles and ready to take on Hector, by far the better swordsman.
Teo Saefkow and Raylene Harewood make a sweet pair of puppy lovers forced to grow up quickly when Cressida is exchanged for a hostage and sent away to Greece as a sex slave for Diomedes (Scott McGowan).
An interesting directorial choice is Zack Currie as a very fey or gay Pandarus. Currie carries it off – and it's a huge role – but that particular take on the character borders on stereotypical and possibly offensive.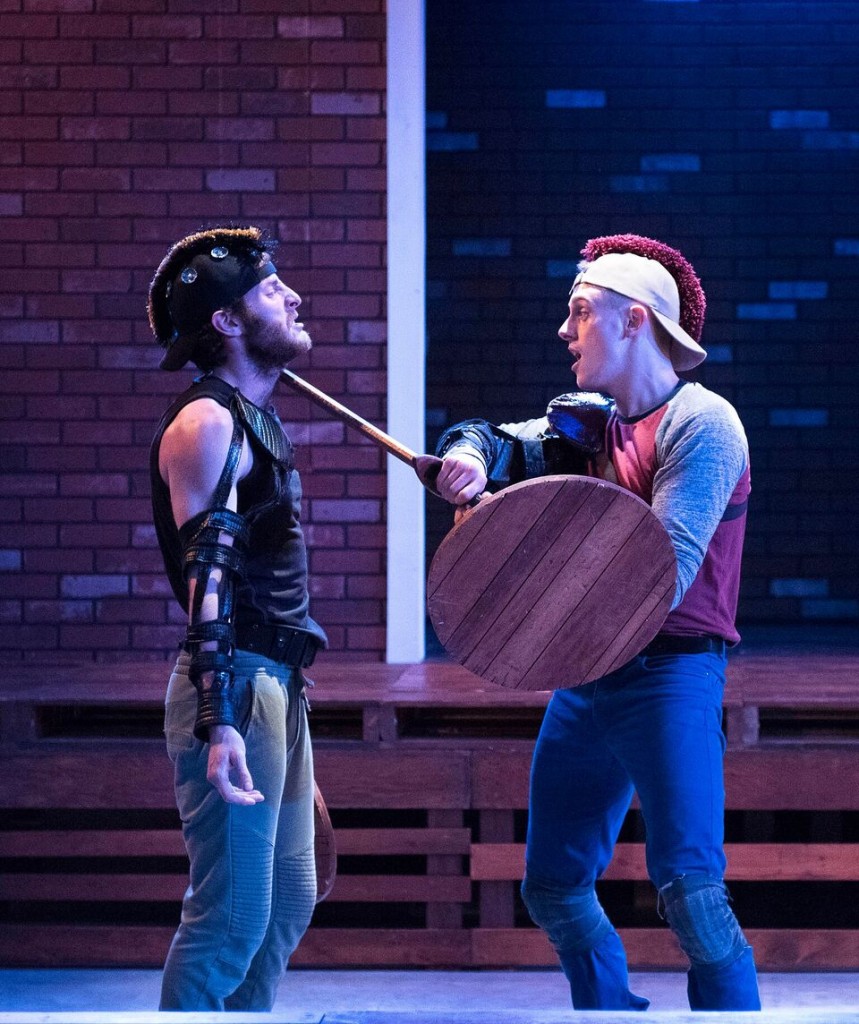 Absolutely outstanding are Julien Galipeau as Achilles and Conor Stinson O'Gorman as Hector. Galipeau plays Achilles as somewhat thick, gullible and vulnerable to the plotting of Ulysses who's trying to persuade Achilles to leave his tent where he hangs out with his lover Patroclus  (Josh Chambers). O'Gorman, on the other hand, plays Hector as thoughtful, sensitive and brimming with integrity. There is something about O'Gorman that is so still, so 'considered' that his performance comes close to being mesmeric.
This Troilus and Cressida is worth seeing not only because it's rarely offered but it will be the last chance to see some of these performers in their graduating year. Read the synopsis, be prepared for the cross gender casting – reading the cast list beforehand is a good idea – and be prepared for a long evening. Thankfully, the show wraps up with another full ensemble, rowdy, upbeat, choreographed celebration to send you on your way.