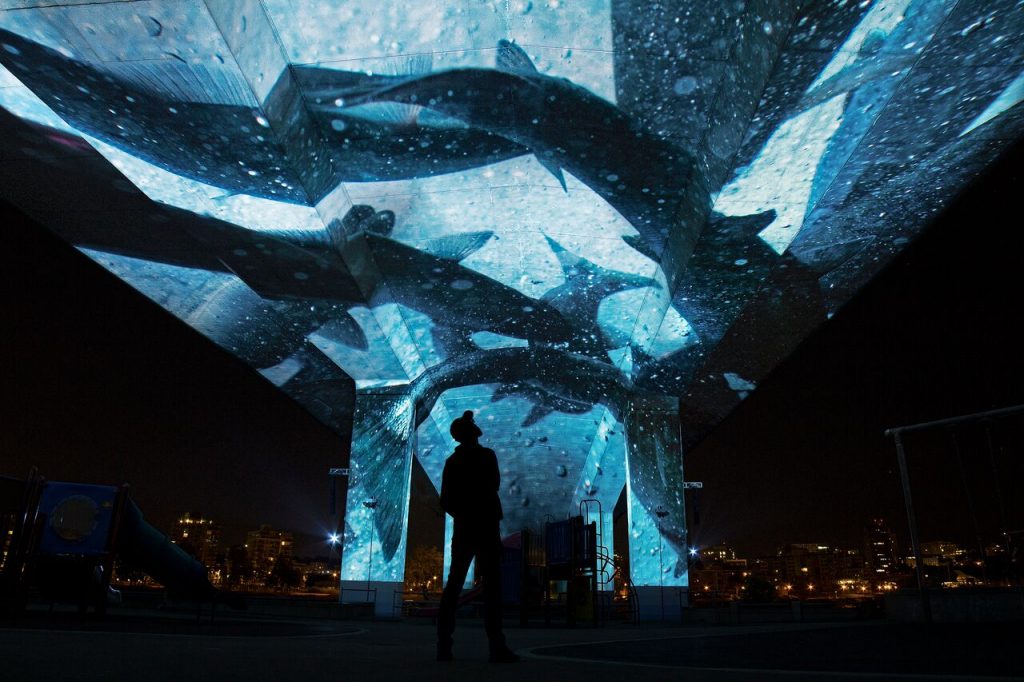 Free. Under the north end of the Cambie Bridge until September 24. Tuesdays-Saturdays at 9 P.M.
Posted August 23, 2017
Sous le pont/Cambie Street/Salmon are dancing/Salmon are dancing, and your heart will dance, too, as the concrete underside of the bridge is transformed into a huge canvas for the story of B.C. salmon returning to the river of their birth to spawn. Award-winning filmmaker Nettie Wild created and directs this spectacular cinematic art installation with images that include salmon the size of Orcas swimming directly into the camera; swaying underwater grasses; golden leaves glittering in the autumn sun; and ruby-red salmon roe with tiny embryos inside drifting lazily in the current. Uninterrupted, thirty minutes of the most stunning visuals, will make your heart leap – like salmon vaulting the falls – and allow you to believe, if only briefly, that the world will be alright as long as salmon make their incredible journey from lake to river to the world's oceans and unerringly back to their gravelly birthplace.
Amazing, too, are the number of strangers lying down – like schools of fish – gazing upwards at the spectacle.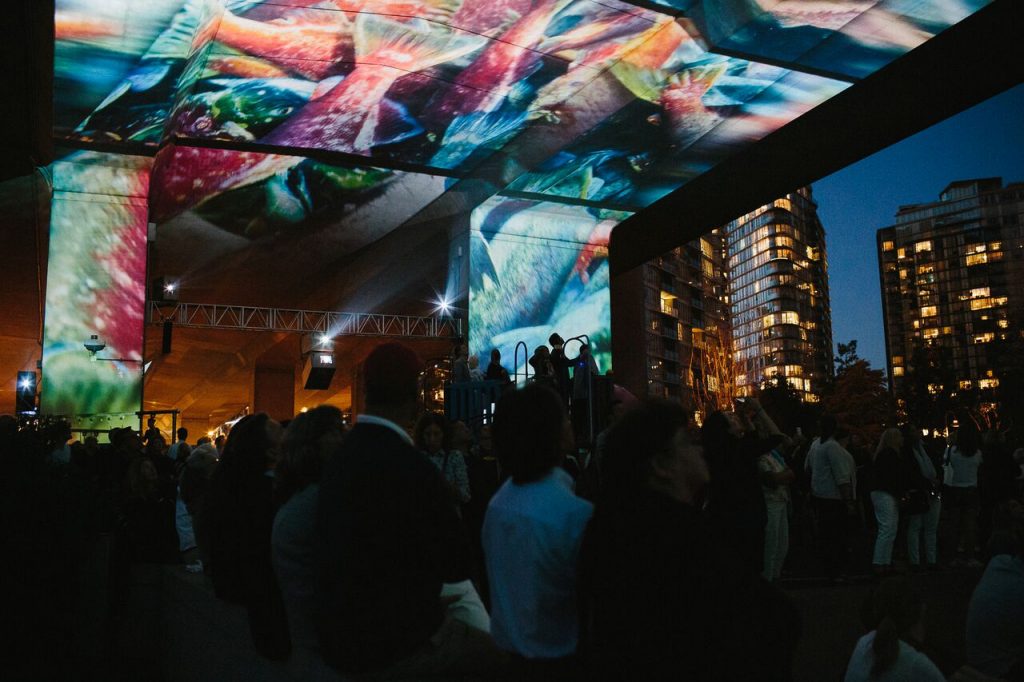 In addition to the show, Rae Hull and her web team have created a terrific interactive website at uninterrupted.ca that takes you through the lifecycle of the salmon. It concludes with a staggering statistic: "For every 2000 eggs laid, only one or two adult salmon will make the journey and return safely to the river."
Uninterrupted is the trippiest, most uplifting and most exhilarating show in town. Whet your appetite with this video: https://drive.google.com/file/d/0B53ZPLJUIZJdcnFrM292THpCQjg/view then get yourself down to Cooper's Park under the north end of the bridge by 8:30 to score the best viewing spots. Do not miss this one. You'll want to see it more than once!