At various locations until September 14, 2014
vancouverfringe.com
Posted September 8, 2014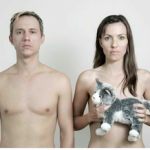 Little One
Vancity Culture Lab at The Cultch
September 10, 12 and 13
Written by Hannah Moscovitch and presented by Alley Theatre (Tape, Mrs. Warren's Profession), Little One is as riveting and polished as a Fringe show ever gets. It's a nasty, sad and sordid little tale told from the perspective of med student Aaron (Daniel Arnold) looking back on his childhood with a psychopathic little sister Claire (Marisa Smith). Adopted by a liberal, affluent couple, Aaron lost his parents in a fire but Claire – also adopted – suffered such a devastating early childhood trauma that she now does bad things to small animals, molests other children and is a threat to Aaron. "Mom, Dad, Claire's killing me" goes way beyond sibling rough and tumble. Arnold is so natural and absolutely compelling; he blends Aaron's wry humour with guilt – although I'm not certain what young Aaron could have done to help Claire. Smith's Claire is constantly smiling and almost catatonically creepy. Smith and Arnold have worked magic together before and they take it to a new level in Little One. It's one to see.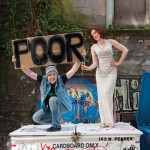 Poor
Firehall Arts Centre
September 10, 12, 13 and 14
I parked my car alongside Openheimer Park packed with ragged tents and ragged people before I walked back to the Firehall. Best city in the world in which to live? Not if you're poor. And increasingly, only if you're rich. In actor Suzanne Ristic's first full-length play, socialite Shelly Cormorant (Lisa Bunting) blithers on: "I wish I were poor. Their lives are so unfettered." And she talks glowingly – but not sincerely – about her one "poor friend" who lives with her kids packed into one room. Bunting's performance is terrific as Shelly sheds her fancy gown for rags – designed and created, of course, by Shelly's personal couturier. I'm not sure poverty and the poor lend themselves satisfactorily to satire and Poor exists somewhere between satire, voyeurism and comedy. It's a hard sell making a theatre crowd feel guilty about privilege (or move them to activism) when most of them have bought a ticket, driven their car to the theatre and probably bought a $5 coffee somewhere along the way. Nobody seemed to be bothered; a standing ovation extended a warm welcome to Ristic as a playwright to watch.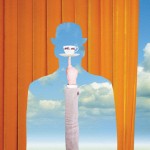 High Tea
Studio 16
September 9, 13 and 14
It must have been 40°C in Studio 16 the night I went for High Tea with writers/performers James Brown and Jamesy Evans. Sweat was running off them – and the audience – even though James and Jamesy had persuaded us we were all swimming in a sea of iced tea. Few performers take audiences as far as this pair from Sussex: a teapot is a teapot, or a dolphin or a telephone. High Tea begins as their other shows do with straightman James arriving for his weekly cup of tea with weirdly eccentric Jamesy. Two cups, one teapot, one tiny table and two chairs is all it takes for them to build an apartment, a shipwreck at sea, a Noah's arc filled with birds, animals and dinosaurs (performed by the audience). Theirs is the kind of imagination children have: go-anywhere, do-anything, mind-bending, free-swimming.
Perhaps it was just the heat, but with all of us whinnying and cock-a-doodle-doodling, I eventually found myself in great need of a nice cuppa.