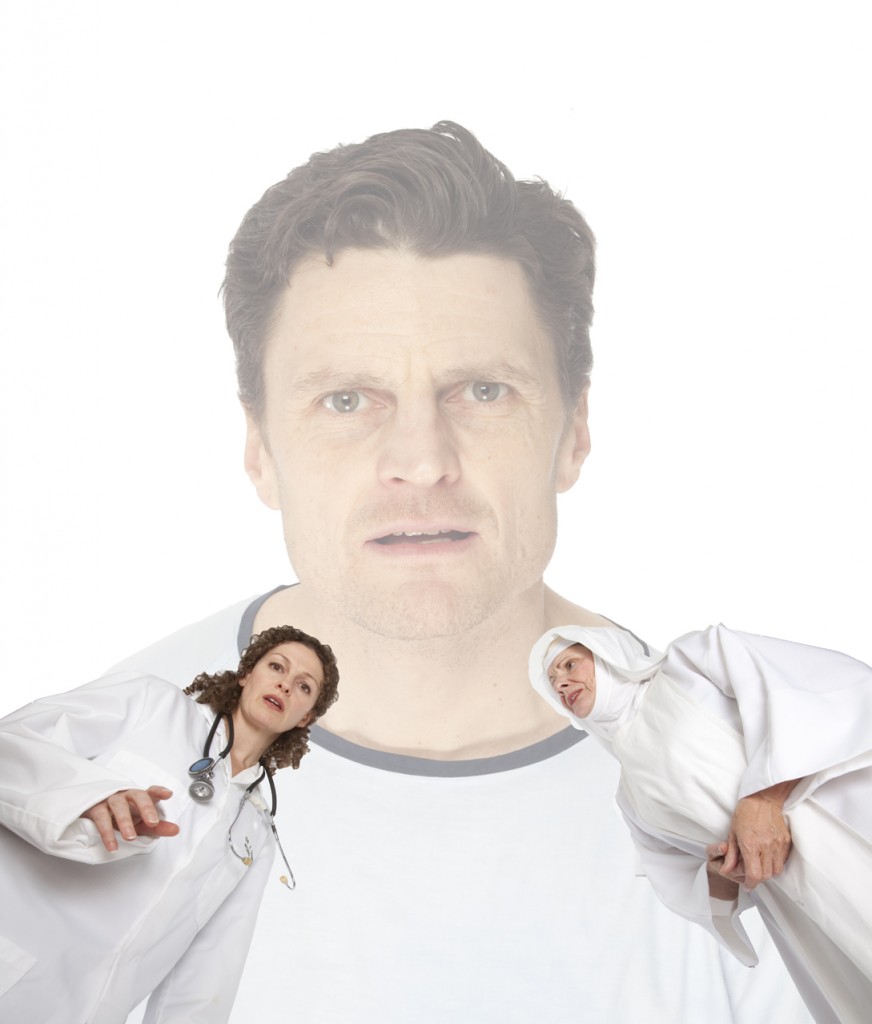 At The Cultch until March 22
604-251-1363/thecultch.com
Posted March 19, 2014
Jennifer Lines was still misty-eyed – and with good reason – when the cast of Whose Life Is It Anyway? took its bows. I was choked up, too. And for good reason. Whose Life Is It Anyway? is a real tearjerker but not at all maudlin. It's deeply affecting and deeply troubling when a young, articulate, funny and sensitive guy really, truly wants to refuse treatment and be allowed to die.
With all the 'right to die' debate swirling around us, there is hardly a better time to talk about it.
Written by Brian Clark, the arguments are very finely balanced: five months ago the character, Ken Harrison (Bob Frazer) was in an accident that rendered him quadriplegic. Up until that point, he had been a sculptor and had studied movement so he is well aware of his body, the damage done to it and the likelihood that he will never have sensitivity or movement below the neck again. His suspicion is confirmed by Dr. Emerson (Michael Kopsa) who believes, as a doctor, that he must do everything he can to keep Ken alive. Ken's lawyer Colin Hill (Jeffrey Renn) challenges the doctor's right to continue treatment when Ken has made it clear he wants to die. As Dr. Emerson says, "My duty is to save the patient. His duty [the lawyer's] is to represent his client." That's the standoff.
Dr. Scott (Jennifer Lines) is thrown into confusion and forced to confront her own feelings that according to 'good medical practice', she is not supposed to have.
Sensitively directed by John Cooper for Realwheels Theatre, Whose Life Is It Anyway? is surprisingly funny because Ken has such a wicked wit. As Ken, Frazer is in a hospital bed from before the show opens, through Act 1, the intermission and Act 2. And from that supine or slightly raised position, Ken cracks funny line after funny line in a way that breaks your heart. His joke about a carrot being in an accident and condemned to "being a vegetable for the rest of its life" is funny – and not funny. He wisecracks his way through each day but having sent his girlfriend and all his friends away, now all he wants to do is die. It's devastating to see him, having refused a painkiller by mouth, to be unable to fight off an injection. "My consciousness is all I have", he cries but to no avail. Frightening stuff.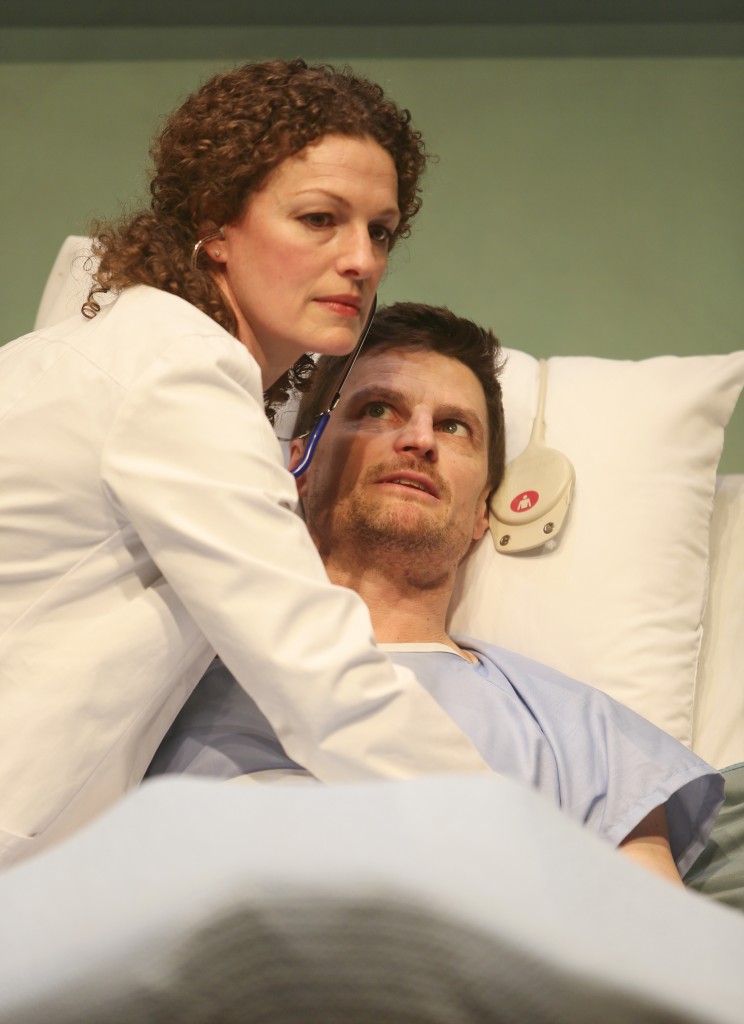 The arguments are well balanced by the playwright and the performers. Dr. Emerson is right; the lawyer is right; and Ken Harrison is right. But it's his life, after all.
But god help us from getting a terminally cheerful social worker like Margaret Boyle (Dawn Petten) who simply refuses to acknowledge Ken's reality. Let's hope we have a young student nurse like Kay (Pippa Johnstone) who has not yet developed the carapace of what Ken calls 'professionalism' and young John (Marc Senior) with his unstoppable joie de vivre. Let's pray we have someone like Dr. Scott (Lines) who simply cannot maintain her objectivity in the face of life's obvious unfairness and a judge (Marci T. House) with the wisdom to make a compassionate decision.
Lest we judge Dr. Emerson and efficient, no-nonsense Sister Anderson (Patti Allan) too harshly, even they are, in the end, allowed humanity by the playwright.
Without Ken's obvious intelligence and sense of humour, Whose Life Is It Anyway? would be too painful to watch. It forces us to consider the character's plight and, further, to consider how we would feel if the person in that bed was a friend, a loved one or, god help us, ourselves.